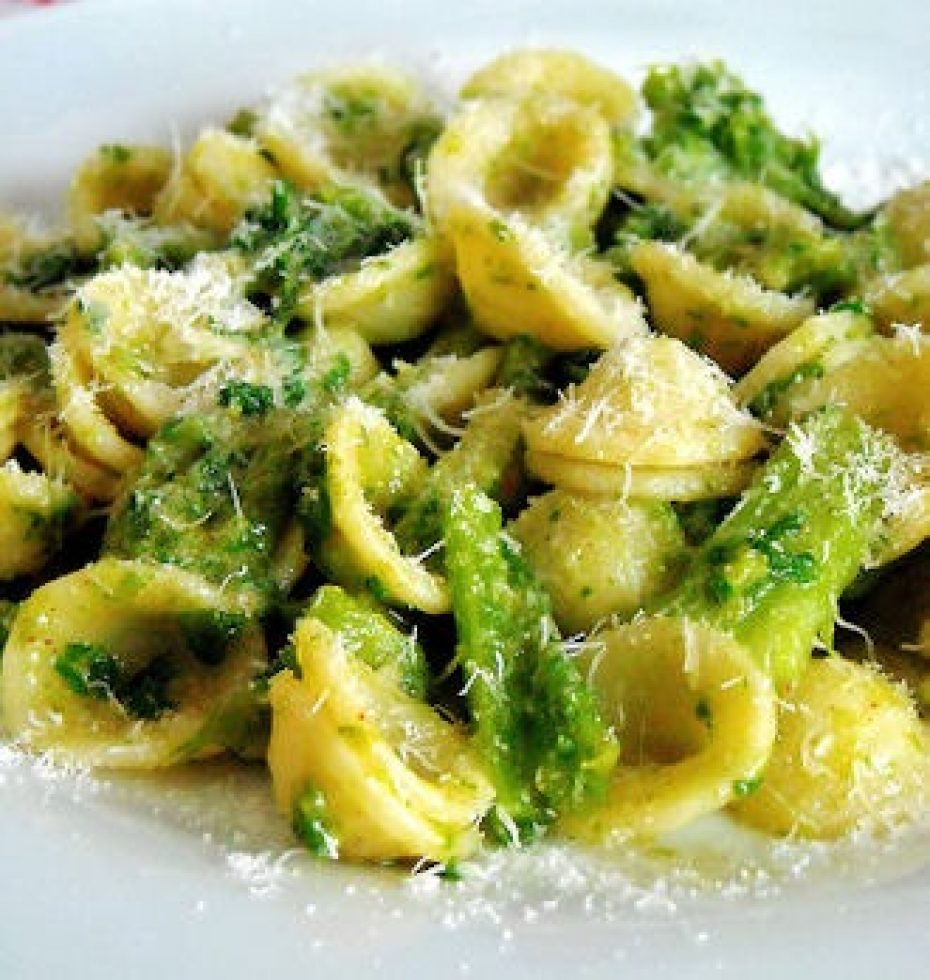 Ingredients:
300g dried orecchiette pasta
4 anchovy fillets from tin
2 garlic cloves (finely chopped)
pinch of dried chilli flakes
250g tenderstem broccoli
olive oil
pecorino cheese
Instructions:
Add the orecchiette to a pan of boiling, salted water.

Chop up the broccoli and blanch it in some simmering water for a couple of minutes.

In a frying pan add the garlic, oil, chilli and four anchovies and try until the anchovies begin to melt away, then add the greens and cook for a minute or so.

Serve with the pasta with a sprinkle of Pecorino cheese.