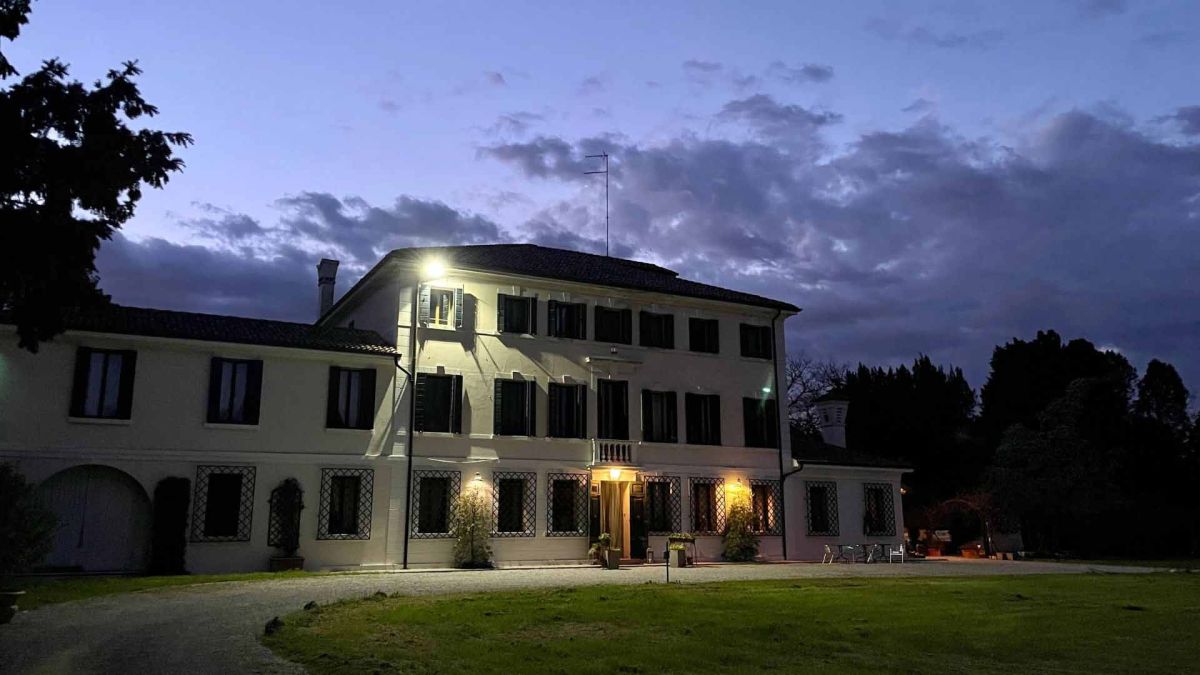 Villa Domenica Relais – a look inside our Venetian getaway
Our continued trips have brought a wealth of experience on the best places to eat, the best things to do and the best places to stay. Those of you who have travelled with us before to Venice will know that one of our favourites is a very special Venetian getaway; a 17th-century villa in Treviso, owned by the wonderful host, chef, history enthusiast and mother, Vanessa.
Just a 20-minute journey from the airport, Villa Domenica Relais sits off the beaten path in the best possible way. It benefits from the lush surrounding countryside and beautiful views. It's far from the maddening crowds of Venice's small streets, while still being well positioned near the city and transport links. In fact, when you're there, you'll forget the rest of the world exists thanks to its almost 10 acres of ancient parkland which are adorned with sculptures,  an idyllic pool and even tennis courts. There's plenty of space to take a walk, read a book and spend some time alone, as and when you need it.
Take a tour around the villa
Inside the main villa, you'll find historic details aplenty spread across its three floors. Villa Domenica Relais has been around for a very long time. First appeared on a map in 1611 and was owned at the time by well-respected Venetian nobility. Since then, the owners of the villa have been instrumental in preserving its original features, from windows to fireplaces.
There are three ensuite bedrooms in the white-fronted villa, as well as two smaller apartments in historic outbuildings. Vanessa says she has been careful to choose decor that enhances the style of the property. 'It's really important to me that the furniture reflects the elegance of the building, so I have sourced antique pieces such as ornate chairs, beautiful, solid wood wardrobes and princess-style beds,' she explains. This is contrasted with the house's up-to-date renovations and flashes of modern furniture, to make the space feel contemporary.
Meet Vanessa, our wonderful host
Vanessa has worked with Flavours since 2018 and is a big part of our Venice experiences, from greeting Flavours guests, helping with all their needs, offering her own travel tips and hosting from morning till night. While our cooking holidays always have a tutor, Vanessa is also often very involved with the kitchen and chefs whilst we are there. No doubt, while staying you will have the chance to try her home cooking which includes cakes and biscuits, as well as sourcing jams, breads and brioches from local suppliers, not to mention the brilliant Italian hams and cheeses found in the area. Vanessa has also started her own vegetable patch where she grows herbs, fruits and vegetables, adding many to salads and meals cooked for her guests, creating an even more authentic experience.
Since 1958, Vanessa's family have owned the villa so her passion runs deeper than simply her day job. 'It's such a pleasure to welcome guests into my home,' she says. 'As I am a chef, as well as a host, I love to be on hand with Flavours groups all day and show them everything from the centuries-old parkland to the wineries and wine cellars nearby, or even the Dolomites for mountain lovers and, of course, beautiful cities of the region like Venice.'
Come and take a look inside our Venetian getaway
Of all the Italian cities, Venice is one of the most famous. The city of lagoons is like a mirage of ancient bridges, quaint trattorias and boutiques filled to the rafters with hand-crafted trinkets. We host several holidays to Venice a year, visiting this special place in summer, autumn and for a special Christmas 4-day festive cooking trip, too. Being one of our most popular destinations, we are able to hold a host of activities here, from cookery classes to painting breaks, and have made a habit of coming back year after year.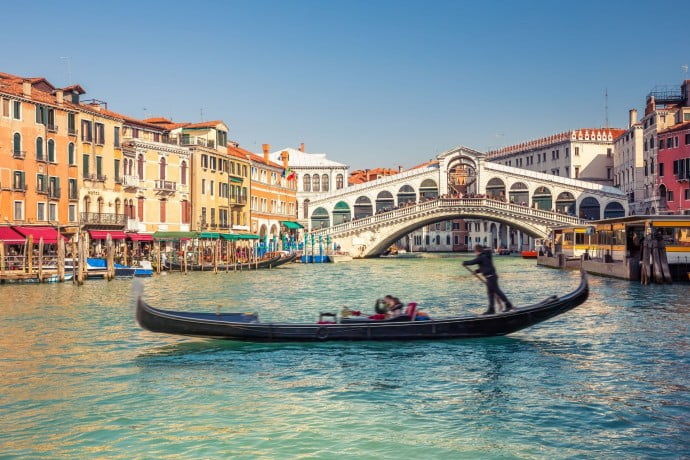 In our opinion, Villa Domenica Relais is the best way to see this gorgeous part of Italy. It offers a better-rounded view of local life, away from the crowds. We hope to see you there soon on one of our holidays in Venice!
Are you adding Villa Domenica Relais to your 'must-visit list'?