Our guests on our painting holidays are a varied bunch! We've had seasoned artists to complete beginners. Travellers have varied skills, brushes and colours in their toolkit. Here is a quick list and few tips to consider when packing for Italy.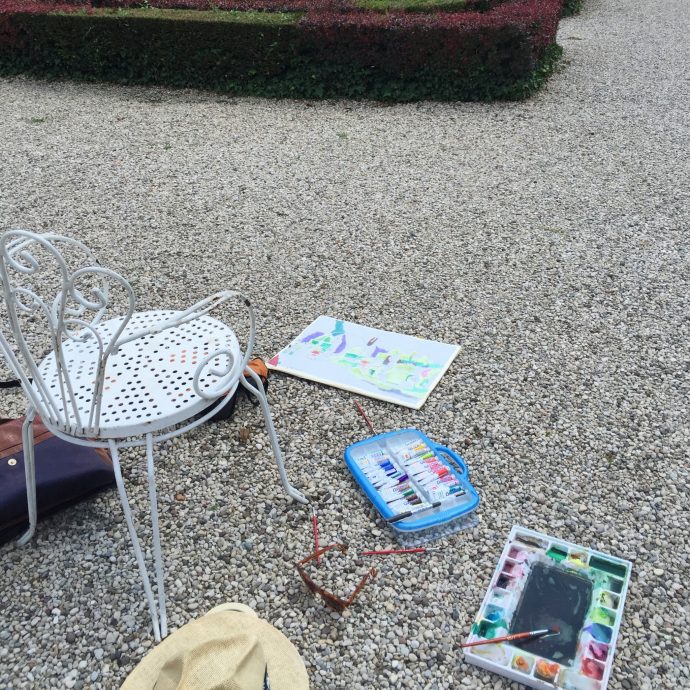 Purchase the best materials you can afford. Prioritise quality over quantity and you will notice a great improvement in your work.
Don't go wild with purchasing new supplies. If you haven't done much painting before, a small students set is likely to be enough –Try to bring a variety of brushes and size- i.e. 4,8,12
Use the holiday to build initial skills and familiarity with your brushes – find out what you like and don't like then you can start building your collection once you are home.
Here's a list of colours we suggest – Remember to pack them in your hold luggage as liquids over 100ml won't make it through security!
Naples yellow
Yellow ochre
Viridian
Burnt sienna
Venetian red
Raw umber
Sepia

Ultramarine blue
Cobalt blue
Indigo blue
Cadmium red
 Alizarin crimson
Cadmium orange
 Lemon yellow
Finally, don't forget the sun cream and a hat to protect you from the sun whilst sitting outside!
A detailed list of brush sizes and paper types is sent to all guests a few weeks before the start of their Flavours Painting Holiday.