We are delighted to introduce Vicky Bennison, creator of the YouTube phenomenon Pasta Grannies and author of the newly released cookbook by the same name. Flavours Holidays recently had the chance to sit down with Vicky and discover the story behind Pasta Grannies.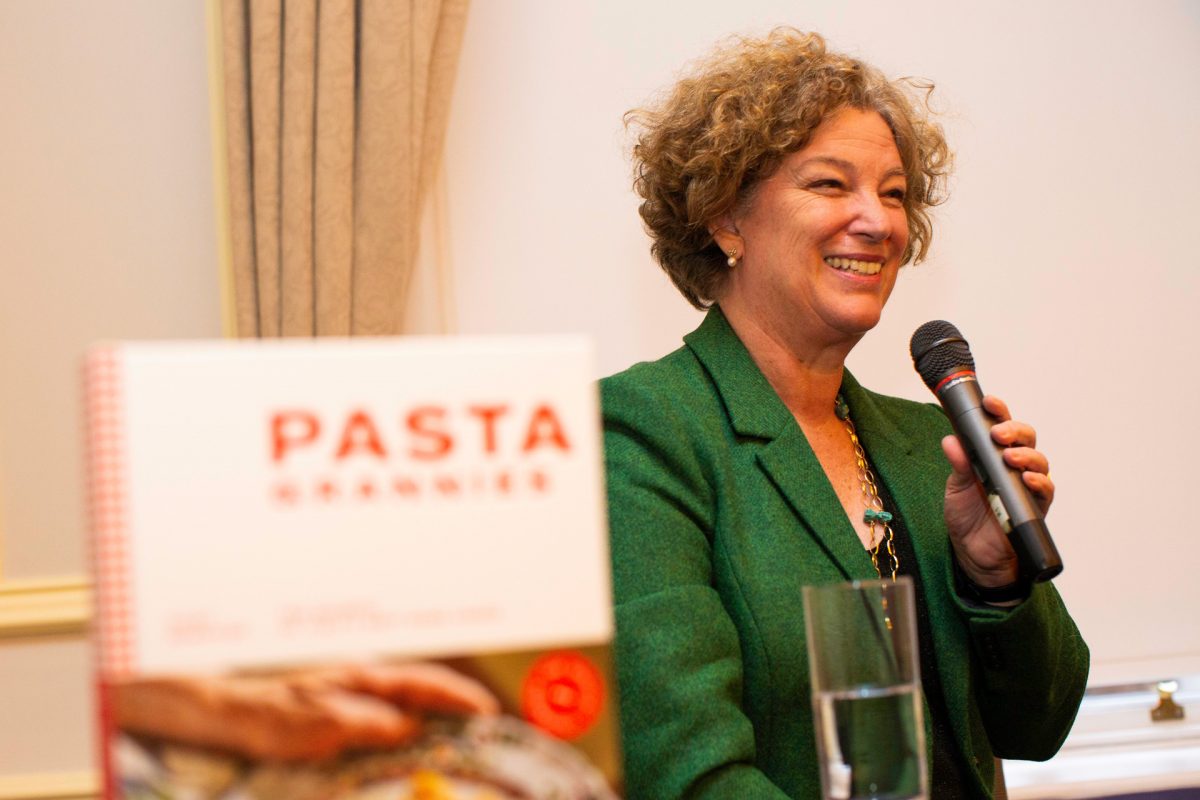 What inspired you to come up with the Pasta Grannies concept?
I wanted to celebrate women, especially older women. Chefs are often quoted saying "I learned from my mother or grandmother", but we never see them. These women have been making pasta traditionally for most of their lives – since they were five years old – so it's all muscle memory. It's a different way of life for them, many left school at ten years old, and this is how they supported their families.
The Italians think it's hilarious – they only see it as this crazy British woman going around asking nonnas how to make pasta! They don't think about it as preserving a tradition or a way of life. They're only interested in their own regions – a Puglian isn't interested in Calabrian pasta-making styles or skills at all. What they think is a strength – their pride in their region – is their weakness, though, because traditional pasta making will be forgotten.
Can you tell us how and why you chose each nonna?
Well, I would like to say that there are rules, but all the rules can, of course, be broken. The first rule is over 65 (ideally over 80 though), but we have had younger. They don't tend to put themselves forward, their families usually nominate them, or they're asked by the town mayor or organiser of a food festival. It is mostly women, but we do accept pasta grandpas as well!
How many pasta grandpas do you have?
We have three at the moment – so not many! I'm going to film one in January, a professor. Men usually come to pasta making from a different direction – they're a botanist or a widower or a food historian. Men's interest in pasta is often intellectual, whereas, for women, it's an everyday task – something they've done all their lives for their families or to earn a little bit of extra money.
You must have had a lot of meals with a lot of nonnas – can you tell us your favourite pasta dish?
Of course, it varies. Currently, I'm saying my favourite dish is a dish from the Trapani area of Sicily, and it's called busiate Trapanese. You use pesto alla Trapanese which is made with almonds, garlic, tomato and basil crushed together, and serve it with busiate (which is a twirly macaroni), and it's absolutely delicious – and it keeps vampires at bay. If you're planning on kissing anyone, though, then it's best to make sure they've eaten it too!
And what's your signature dish?
Well, I've found lasagna is a perfect one for feeding the crowds. Most of us go to the supermarket and buy our pasta, but it is actually worth making it by hand just once in a while as it gives a different richness to the dish and it's beautiful! I quite like to make this incredible lasagne with asparagus – ideally foraged, but you can forage for it in the supermarket as well if need be!
How does the nonnas' cooking differ from Italian meals in the UK?
Nonnas' cooking is simpler than what you'll find in restaurants. Restaurants always have to fiddle with recipes and make them their own, whereas nonnas don't have that sort of ego – it's like "this is the way it's made in my family and this is the way I've done it forever", so it is always the most authentic.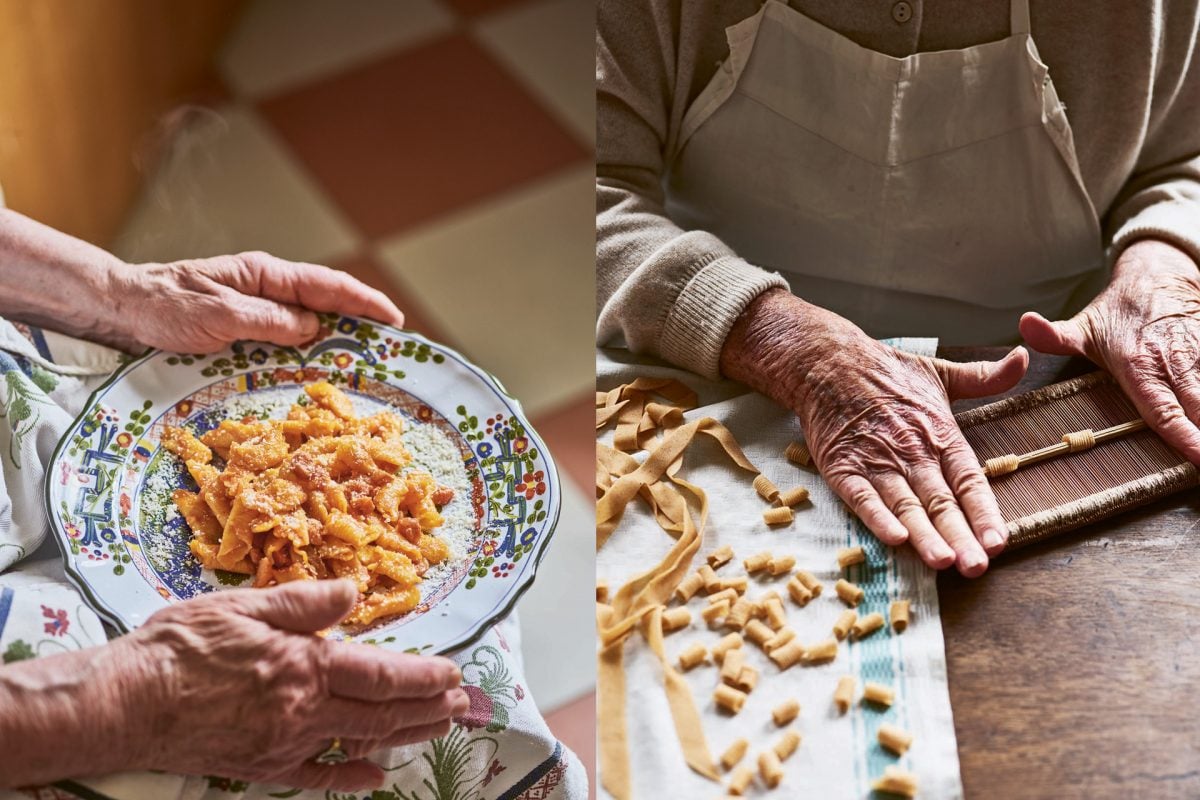 What is your favourite region in Italy, and why?
The last few times I've been asked, I've said Sardinia. I'm going to change that because, of course, I don't have just one favourite region. I like Emilia-Romagna. It's full of charming little towns like Ferrara that tourists haven't discovered, as well as cities like Bologna, Parma and Modena. And the region has fabulous food as well – they take it very seriously. And it's the motherlode of handmade pasta – if you want the absolute best technique in pasta making, go to Romagna.
I know you're not supposed to have favourites, but does any nonna stand out from the rest?
My favourites are the over-90s because they always have great stories to tell. Our oldest granny is Letizia, who is 100 years old. She still paints and writes poetry, and she was worried that I wouldn't remember everything about pasta, so she wrote me a little essay about pasta. She is fabulous.
Another favourite is Giuseppa, who is 97 – she turned 97 the day after we visited her, so we went back to see her, and she made us biscuits, in anticipation of us coming. She has the marvellous twinkle in her eye. The family has to stop her from going down the vegetable garden – it's a very steep hill – but she is still very independent and enjoying herself.
What should we expect in the cookbook?
There are a lot of stories as well – this isn't just a recipe book. It was imperative to me that we had the opportunity to meet the nonnas in a different way to the YouTube channel. I think people love pasta, but they love nonnas even more.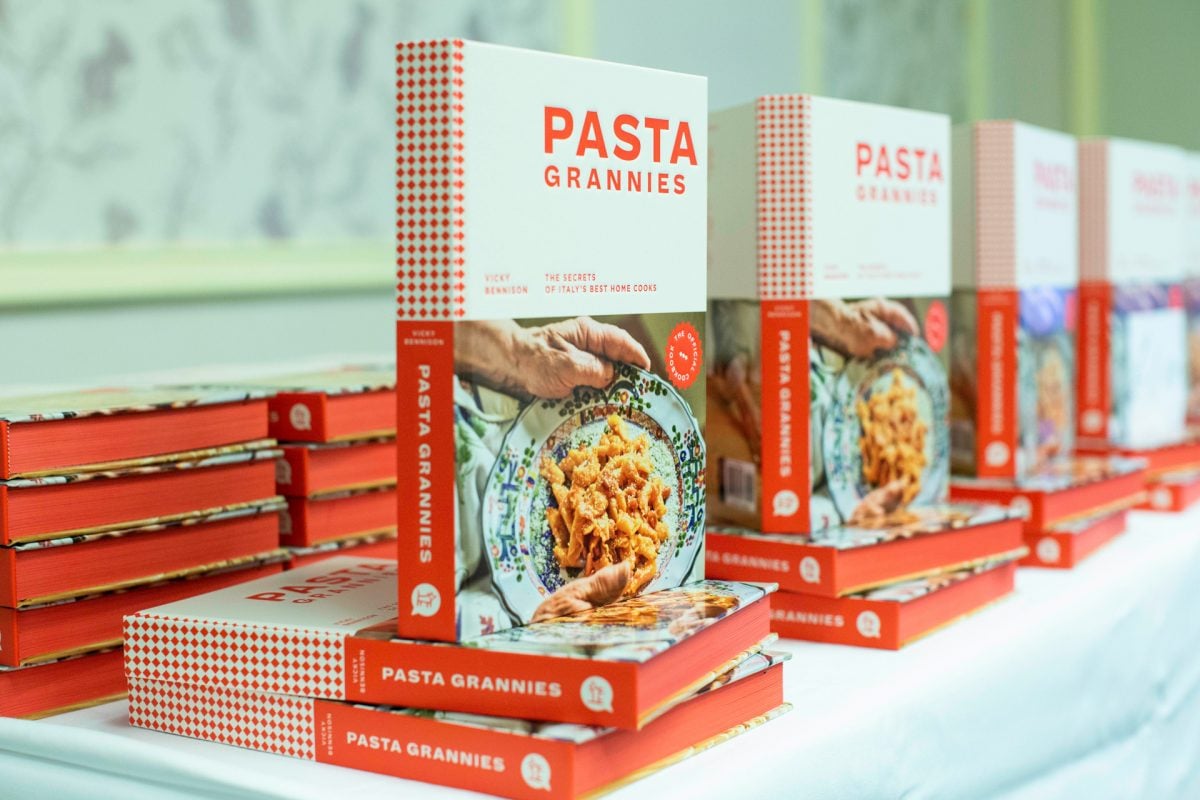 The book can be purchased from Amazon UK by following this link.