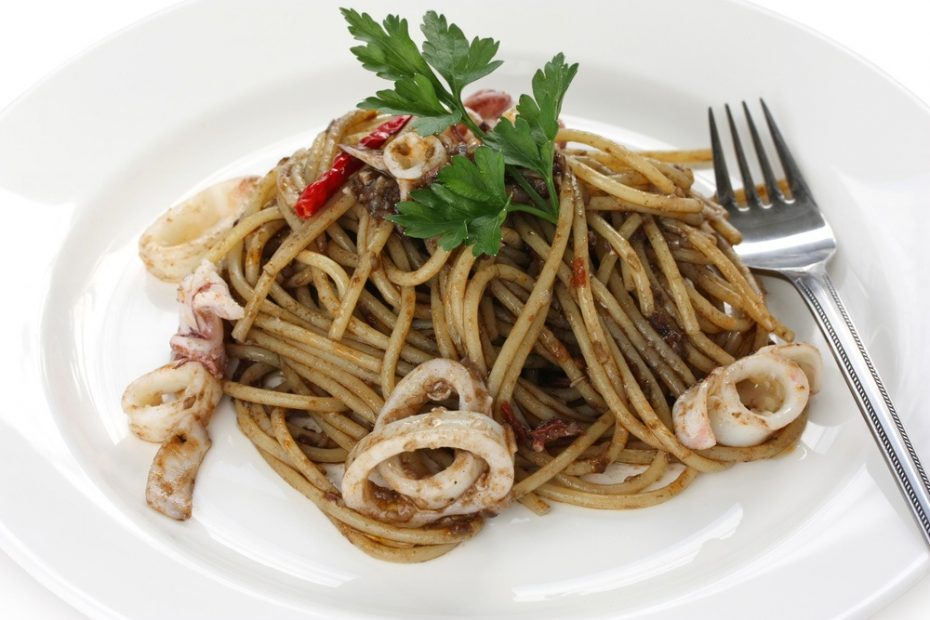 Ingredients:
600g of Spaghetti
4 ripe tomatoes or 1 can of chopped tomatoes
2 medium-sized, skin removed squids
24g of squid ink (easily obtained from fishmongers)
1 clove of garlic
1 glass of white wine
1 tbsp of Olive oil
Salt and pepper for seasoning
Instructions:
Clean the squids well and cut the body into very fine strips. Leave the tentacles out.

Chop the garlic clove finely and peel the tomatoes.

Fry the chopped garlic with some oil on medium heat. Add peeled tomatoes without the seeds. When the tomatoes are 'withered', carefully add the squid ink to the pan.

Add the squid, stir well and blend with the wine.

Dilute the sauce with a glass of water, lower the heat and simmer for about half an hour.
We'd really love to hear your opinion! Please, comment below if you've tried the recipe, have some tips and tricks to share or would like to ask our cooking experts some questions.Do you want to try more exciting recipes in authentic surroundings? Check out our
Italian cooking holidays
or get your
holiday brochure today.