Our Pilates holidays in Italy have become extremely popular amongst our guests. This shouldn't come as a surprise: when else do you have the chance to come back from a holiday feeling trim and toned? That's what our lovely guest Rachel thought after she returned from one of our Pilates holidays to the sun-drenched island of Sicily. Today's interview with her gives you an insight into what to expect when joining us for Pilates under the Italian sun!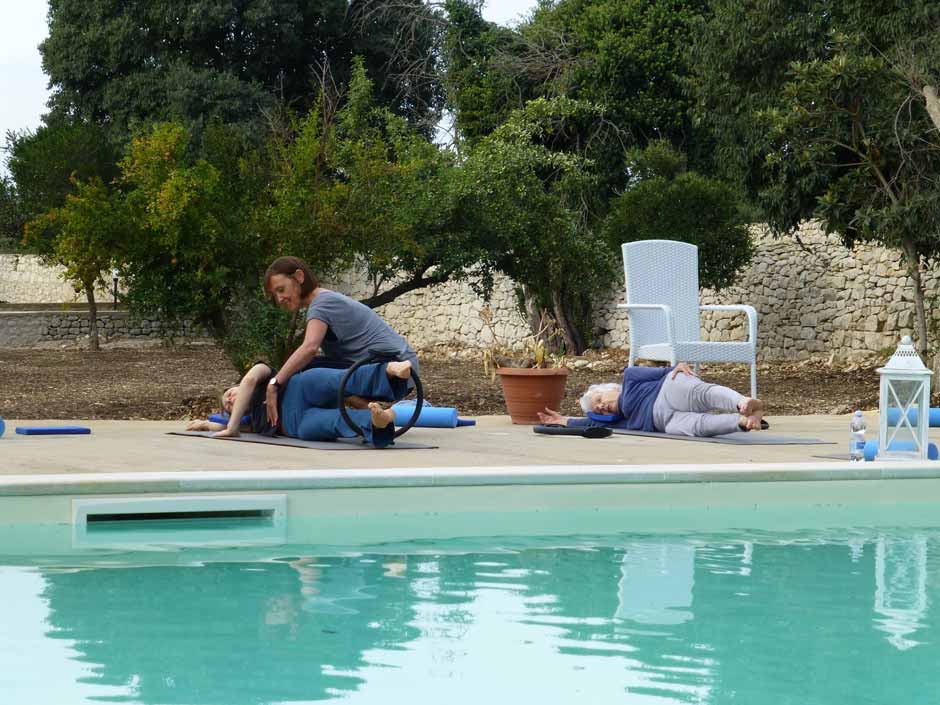 Where did you go on your holiday?
I chose to go to Sicily as I was particularly interested in seeing the beautiful Baroque towns Flavours took us to: Siracusa, Noto, Ragusa and Modica.
What made you choose to go on a Pilates holiday?
I find Pilates a very beneficial yet gentle exercise and to have small group instruction over a week appealed to me.
What advice can you give to people going on a Pilates holiday for the first time?
To check the qualifications and background of your teachers. Flavours use qualified Body Control Pilates teachers. Cath was fantastic.
What was your favourite aspect of the holiday?
That's a difficult question! The Pilates instruction from Cath, seeing the beautiful Sicilian towns and meeting friendly people both on the tour and locals.
How would you sum up your holiday in one sentence?
A healthy holiday just for me!
And finally, what did you take home from your holiday?
A promise to book another Pilates holiday with Flavours.
We want to say a big thank you to Rachel for sharing her holiday memories with us. If you too want to take some time for yourself and go on a healthy holiday, then check out our Pilates holidays in Italy. With our qualified teachers you can be assured to get the most out of your trip. Any unanswered questions? We are here to help you – so don't hesitate and get in touch with our friendly team.