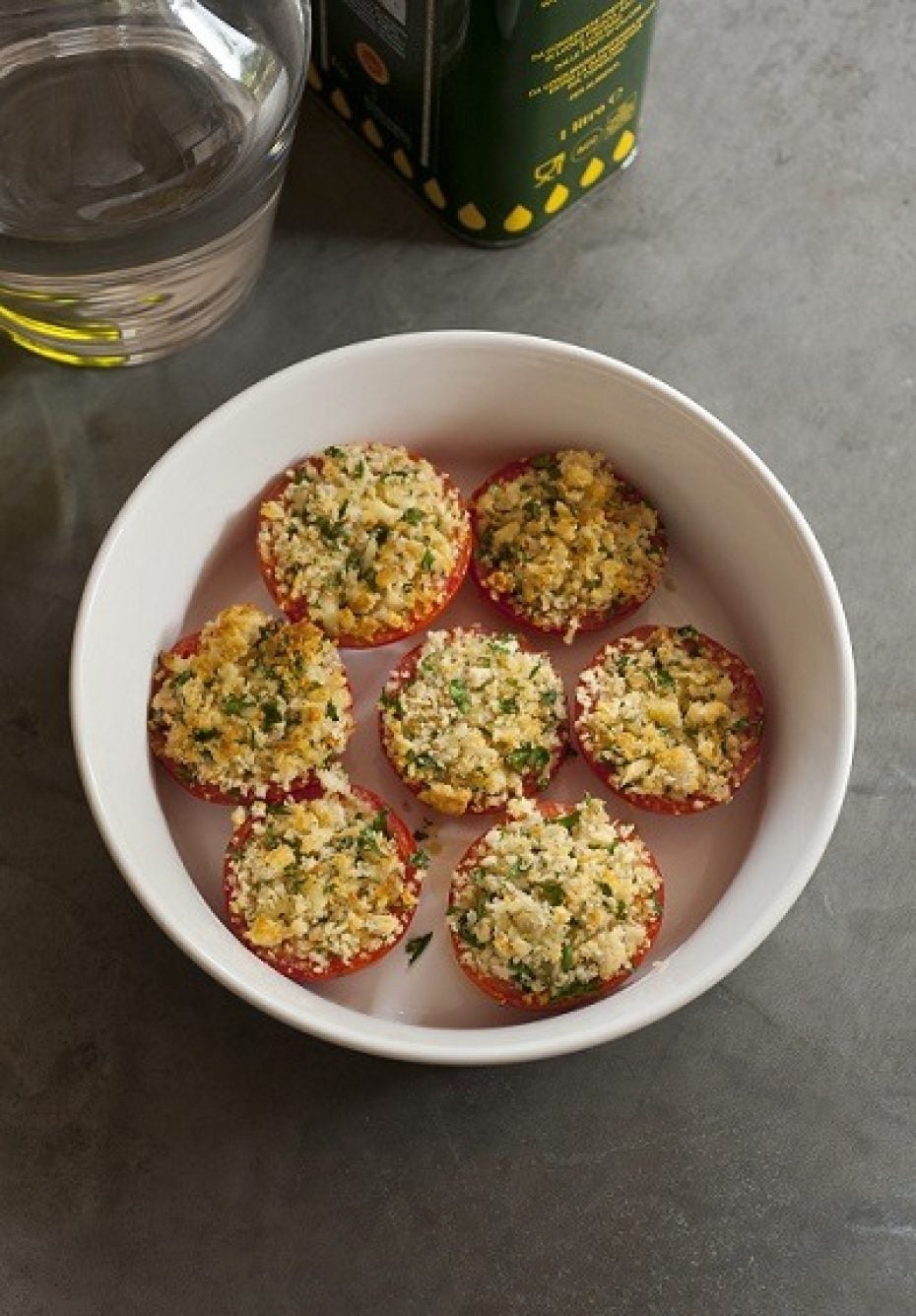 Serves: 6
Preparation Time: 30 mins
Cooking Time: 40 mins
Ingredients:
12 plum tomatoes, preferably San Marzano
3 tablespoons olive oil
salt
For the filling
300 g/11 oz (6 cups) fresh white breadcrumbs
50 g/2 oz (half cup) grated pecorino or caciocavallo cheese
1 clove garlic, finely chopped
3 tablespoons chopped flat-leaf parsley
salt and pepper
Instructions:
Halve the tomatoes, scoop out the seeds with a teaspoon and sprinkle the insides with salt. Put them upside down on paper towels and let stand for 30 minutes to drain.

Make the filling. Put the breadcrumbs, cheese, garlic and parsley into a bowl, season with salt and pepper and stir in a little water to mix. Fill the tomato halves with this mixture.

Heat the oil in a frying pan or skillet, add the tomato halves and cook over low heat for 30 minutes or until browned and cooked through. Remove from the pan and serve hot or at room temperature.