This recipe from our cooking holidays in Italy shows you how simple it can be to make fresh pasta at home! So, if you would like to know how to eat authentic food like a local Italian then follow our easy step-by-step guide below. For the real taste of Italy, serve the fresh pasta with our authentic Sicilian red pesto!
How to make Fresh Italian Pasta
Ingredients (for one portion)
100 gr flour (half semolino and half "00" flour)
1 egg
1 spoon of extra virgin olive oil
Step 1 – Put the flour on the pastry board. Make a well in the center and fill with the egg.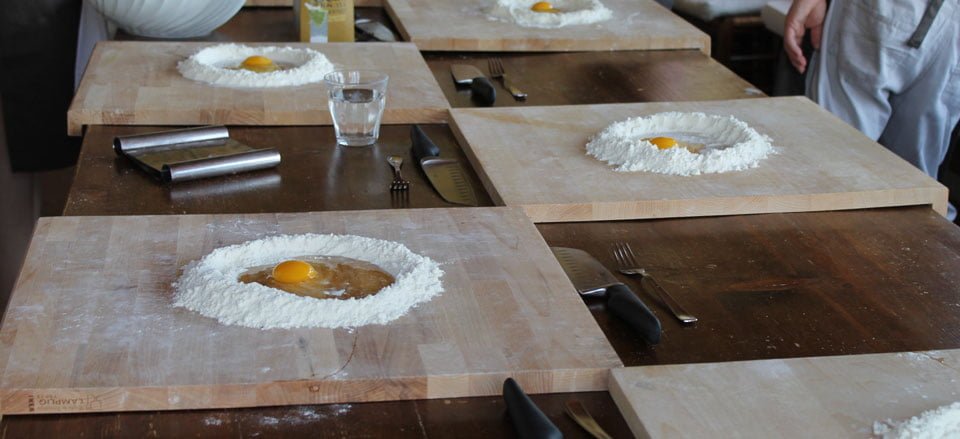 Step 2 – Add olive oil and start incorporating the flour with the eggs slowly until the mix becomes one even dough.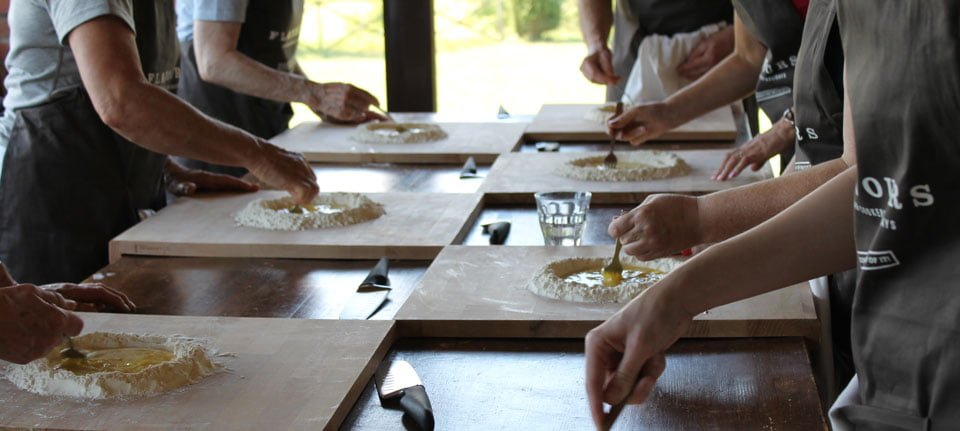 Step 3 – Knead dough for a few minutes until dough feels soft and smooth.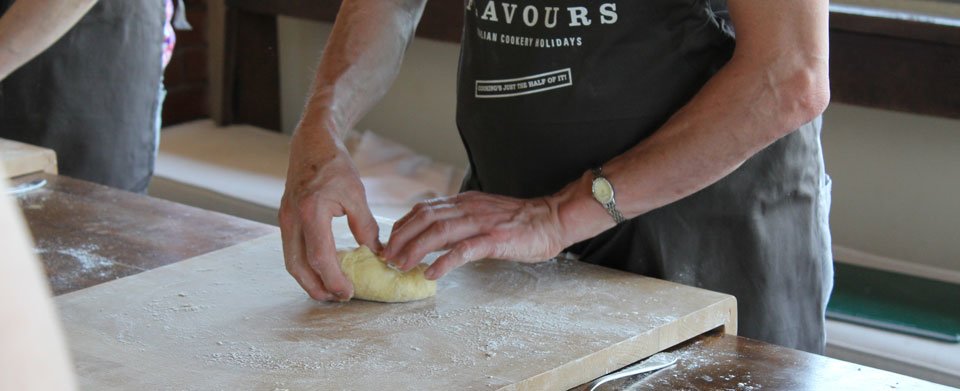 Step 4 – Cover the pasta well with cling film and let sit for half an hour.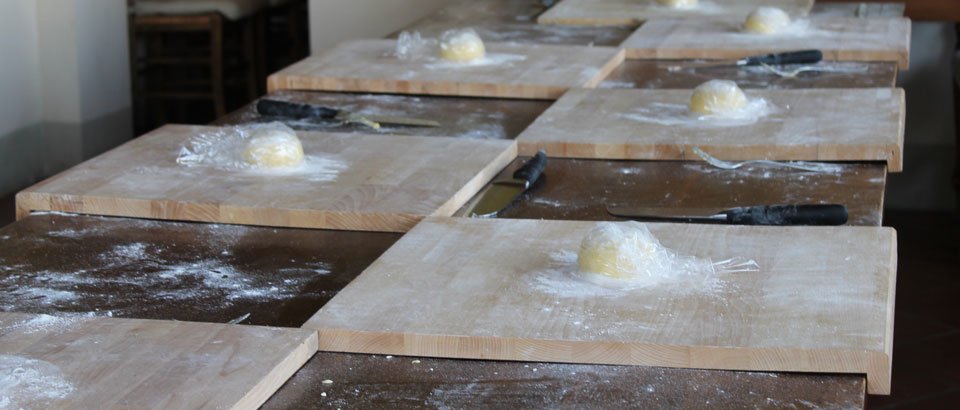 Step 5 – Roll the dough with a rolling pin until flat. 

Step 6 – Cut the dough into desired shape.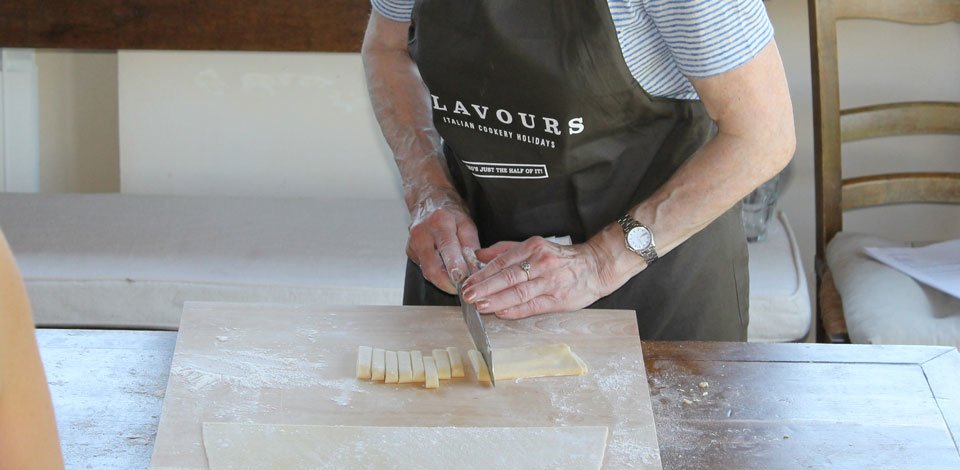 Step 7 – Boil your fresh pasta in slightly salted water for 1 – 3 minutes until al dente.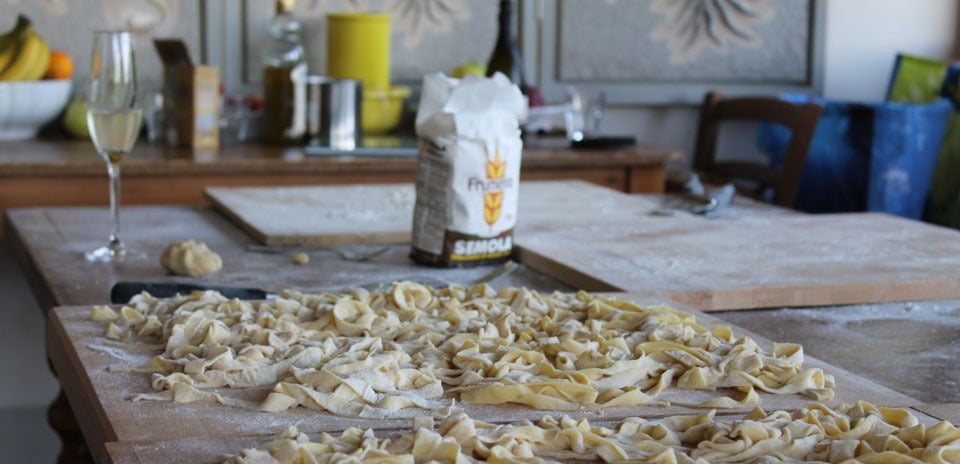 Enjoy the pasta with some red pesto from Sicily. The pesto is only one of many delicious products in our new Christmas hamper which makes a fantastic Christmas gift for any food lover. Want to find out more about our Italian gift hampers? Then visit our shop here.
Buon Appetito!