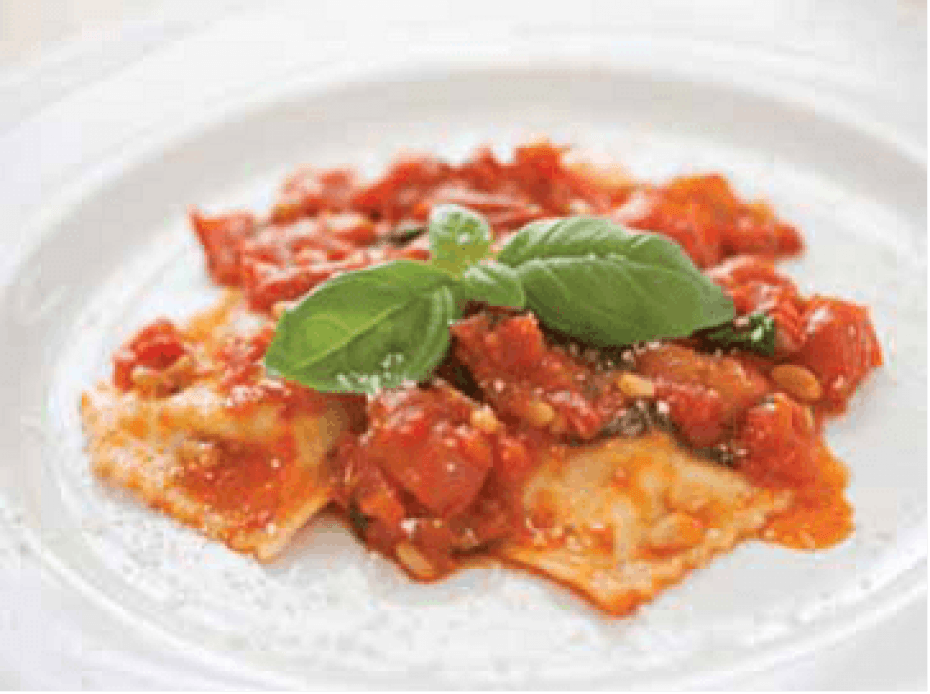 Ingredients:
For the Pasta:
250g of Semolina flour
1 egg
Olive oil
Salt and water
For the Filling:
500g of fresh Ricotta cheese
1 tbsp of Parmesan and 1 tbsp of Caciocavallo cheese
1 tsp of Marjoram
Pinch of salt
1 egg
Instructions:
Make a well in the flour, place a small amount of oil, egg and tepid water in the centre then mix together.

Knead dough well until it is glossy. Let it sit for one hour.

Roll out the dough until flat and thin.

Mix the filling ingredients together. Place a teaspoon of the filling on the pasta sheet. fold pasta sheet over the top and seal well, pushing out any air pockets. Cut the ravioli to shape.

Cook in boiling water for 5-10 minutes to cook the ricotta.