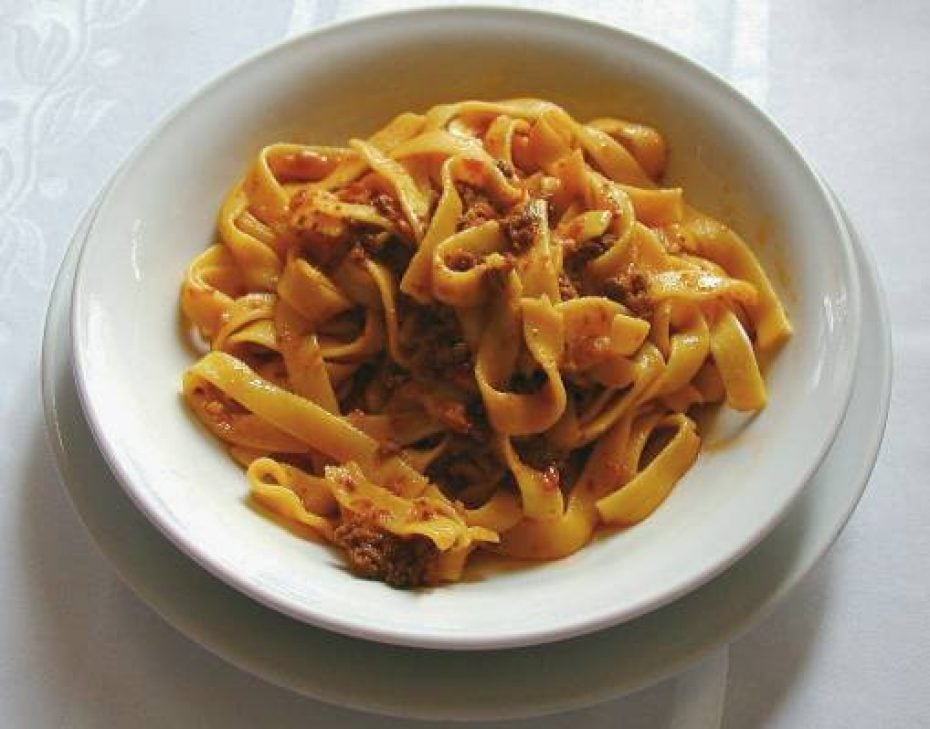 Ingredients:
400g dried pappardelle
200ml roast beef juices (you can add good beef stock if needed)
100g leftover beef, chopped up
sprig of rosemary
tablespoon of tomato puree
75ml white wine
50g butter
50g parmesan
Instructions:
To make the sauce, remove the congealed fat from the pan and heat the dish over a low flame. Add a little beef stock if needed and scrape any residue from the bottom of the pan.

As the meat juices begin to bubble, stir in the wine to deglaze the plan and then add the sprig of rosemary and the beef. Cook gently and add a little more beef stock if necessary.

Add half the butter, tomato puree and season with salt and pepper.

While the sauce is cooking gently, cook the pappardelle in salted, boiling water until al dente.

Remove the rosemary, and when the pasta is ready, drain and immediately add to the sauce. Take the sauce off the heat and add the remaining butter and grate in the parmesan.
This fantastic recipe from our
cookery holidays in Tuscany
 transforms leftover food into a delicious dish! This recipe is a great way to use up leftover roast beef and the juices from the pan and it can be adapted to include any vegetables that you may have in the fridge. You could also use leftover roast chicken, but the beef is still the best! Pappardelle is a typical Tuscan pasta and is often served with various meaty sauces and so works perfectly here.
Wine Pairing
With this dish, Majestic Wine suggests a red wine such as Primitivo from Puglia as a perfect match. For example, their Primitivo Natale Verga that is full of red berry flavour and hints of prune. The gentle acidity will match well with the butter in the recipe, while the silky tannins will compliment the dish.We hope you enjoyed this delicious Tuscan dish! For more from our cooking holidays, click
here
. Or if you are interested in our Tuscan cooking holidays click
here
 to contact our lovely team of travel experts.