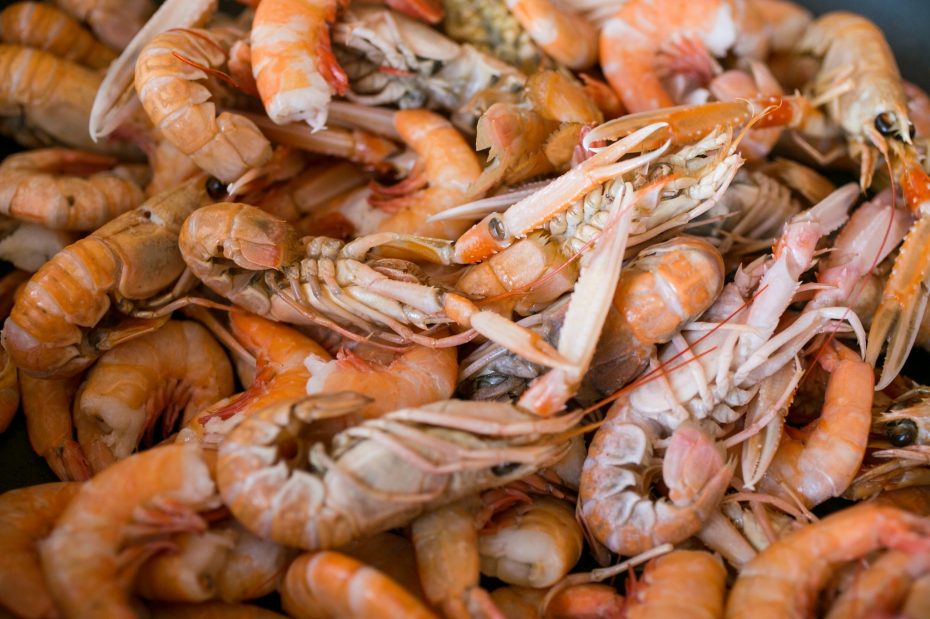 Ingredients:
170g of Arborio rice
200g of raw whole prawns in shell
100ml of white wine
1 onion
The juice of 1 lemon
Vegetable stock
Extra virgin olive oil
1 sprig of thyme
Salt and pepper to taste
Instructions:
In a pan of simmering water, add the prawns and cook for 5 minutes.  Keep the stock for the rice.

In a pan, sautee the onions in some olive oil.

Add the Arborio rice to the pan with the onions and cook together for a few minutes.

Add the lemon juice and the white wine to the rice and let it evaporate. Start adding the vegetable stock to the rice in small batches with a little bit of water from the prawns, stirring continuously. Continue to cook the risotto as normal, adding a little stock at a time.

When the rice is ready, add the cooked prawns, some grated lemon peel and season with black pepper

Let the flavours infuse for a few minutes before adding some fresh thyme and grated parmesan cheese.