In general, the mention of cocktails brings to mind celebrations, dancing and socialising with friends. The thought of Italian cocktails, however, mixes this with sunny evenings spent al fresco as you relax and bask in a beautiful view!
Summer is upon us and the sun is shining here in the UK (intermittently, we do admit!). So it's the perfect time to transport yourself to Italy from the comfort of your own home by learning how to mix our favourite Italian cocktails!
What You'll Need
We've listed the ingredients for each drink below, but we would also recommend ensuring you have the best fresh ingredients as these will contribute so much to the taste of your drinks! The most common garnishes and additions are oranges, limes, lemons, strawberries and mint.
Our top tips for choosing the tastiest fruit are:
Check the colour – for example, strawberries should be bright red
Squeeze the fruit – make sure it has the appropriate firmness
Choose fruit that's fragrant – ripe fruit should be full of scent and life
Most importantly, buy fruit that's in season!
In addition to the listed spirits, liqueurs and ingredients, you'll also need some bar tools. We would suggest a mixing glass, cocktail shaker, food processor and a drink measure.
1. Negroni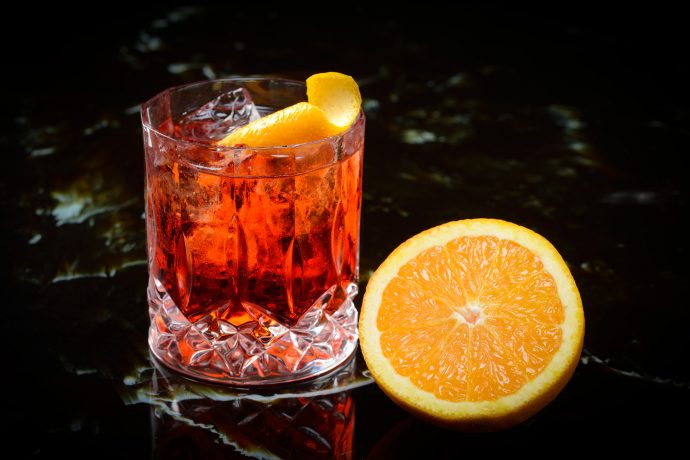 Now one of the most well-known Italian cocktails worldwide, the Negroni has been around for over 100 years! After returning to Italy from working as a rodeo clown in America , Count Negroni asked a bartender in Florence to make a stronger version of the popular American cocktail by swapping out the soda water for gin. The flavours of gin, vermouth and Campari round each other out to create the ultimate aperitivo.
Ingredients (Makes 2)
Ice cubes
2 measures Campari
2 measures gin
2 measures red vermouth
Soda water (optional)
Orange slices (to decorate)
Put some ice cubes into a mixing glass, before adding the gin, Campari and vermouth. Stir to mix and strain into two old-fashioned glasses. Top with soda water, if you like, and decorate with orange wedges. Serve.
2. Aperol Spritz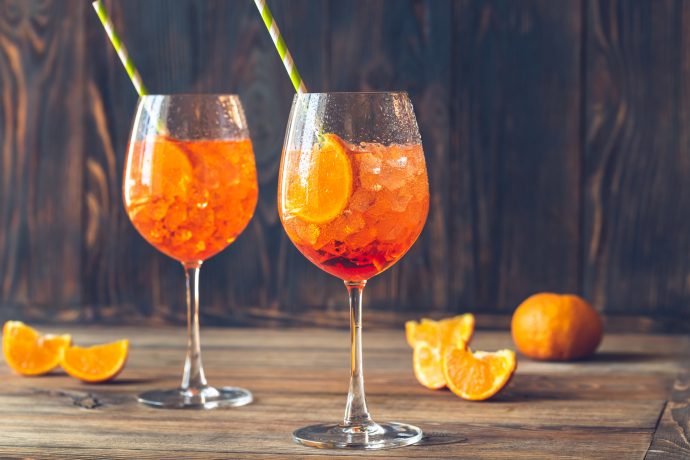 As its name suggests, this aperitif is made with Aperol – the bitter orange liqueur that gives this drink its signature colour that suits a sunny afternoon by Venetian canals so well. Once combined with prosecco, this is a semi-sweet and refreshing cocktail to drink before dinner.
Ingredients (Makes 2)
Ice cubes
70ml Aperol
270ml Prosecco
Soda water
Orange slices (to decorate)
Using a large stemmed glass, fill with ice before pouring your measures of prosecco and Aperol. Add a splash of soda water to top up, and garnish with orange slices.
3. Rossini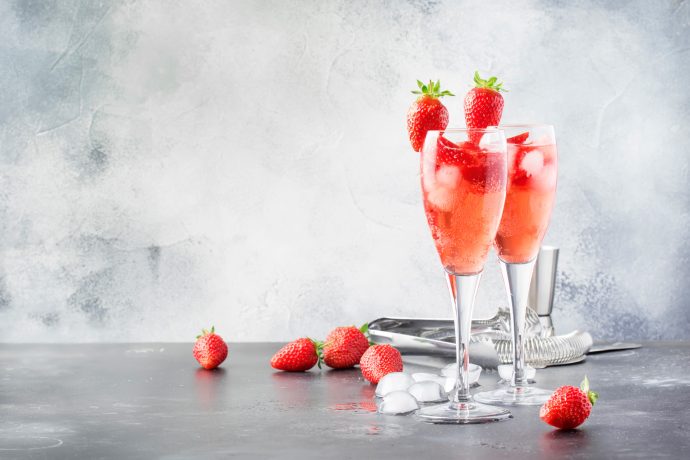 This cocktail shines at Christmas time, when it is traditionally drunk, with its ruby red sparkle and refreshing sweetness but it's delicious at any time of year! A variation of the Bellini, it's incredibly simple to make – making it even easier to enjoy!
Ingredients (Makes 2)
90ml fresh strawberry puree
Prosecco
Fresh strawberries (to decorate)
Pour fresh strawberry puree into a champagne flute, then top with prosecco. Decorate with a fresh strawberry on top and enjoy!
4. Angelo Azzurro
If you're looking for a drink to get the party started – this retro cocktail with its disco vibes is the perfect drink for you! Thought to have originated in the 50s or 60s, this lurid drink is a delicious mix of citrus and botanical flavours. It was also the favourite drink of Detective James Crockett in Miami Vice!
Ingredients (Makes 2)
Ice cubes
6 measures gin
3 measures triple sec
1 measure blue curacao
Place all ingredients into a cocktail shaker with ice and shake vigorously. Strain into a martini glass, garnish with lemon peel and serve!
5. Hugo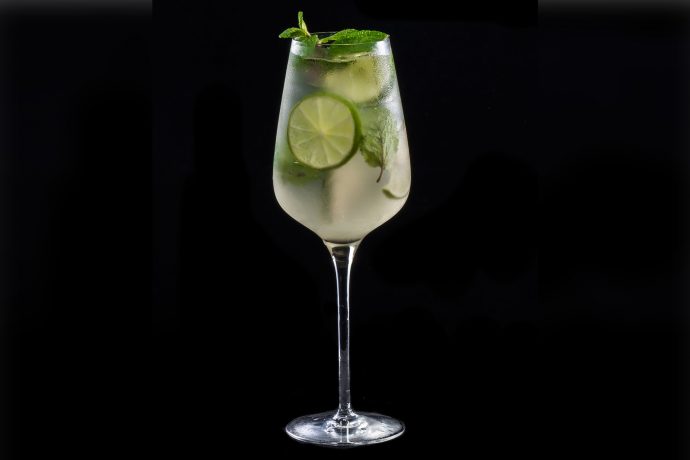 Despite its simplicity and subtle flavours, the Hugo will transport you to a balmy evening in Italy and is perfect for sipping in the sunshine! The combination of elderflower and prosecco, along with the garnishes of lime, orange and mint, make it incredibly light and refreshing.
Ingredients (Makes 2)
250ml prosecco
60ml elderflower cordial
60ml soda water
Orange, lime and fresh mint (to decorate)
Place ice cubes in a wide brimmed wine glass before pouring the prosecco. Add elderflower cordial and top with soda water. Decorate glass with orange and lime slices, and fresh mint leaves.
3. Buona Vita
View this post on Instagram
This cocktail embodies "the good life" with its ease and elegance matching the Italian lifestyle. The mellow citrus flavours of the gin combined with the sweetness of elderflower and sharpness of grapefruit and Campari, it's flavourful and refreshing!
Ingredients (Makes 2)
Ice cubes
2 measures gin
2 measures Campari
2 measures elderflower liqueur (such as St. Germain)
4 measures grapefruit juice
Orange peel (to decorate)
Add gin, Campari, grapefruit juice and ice to a cocktail shaker. Shake and strain into a glass filled with ice. Decorate with an orange peel and serve.
7. Spiked Affogato
View this post on Instagram
What could be more Italian than the combination of gelato and espresso? The addition of a shot of dark rum brings this bittersweet dessert into the cocktail realm, and is sure to delight at the end of a dinner party! The recipe can be amended to suit your preferences – add more gelato or more espresso if you fancy! You can even swap the rum for whiskey or a Baileys if you'd prefer!
Ingredients (Makes 2)
2 scoops vanilla gelato
60ml espresso
60ml dark rum
Place gelato in a cold glass of your choice – this cocktail makes a great statement when made in a margarita glass! Pour the espresso and rum over gelato and serve.