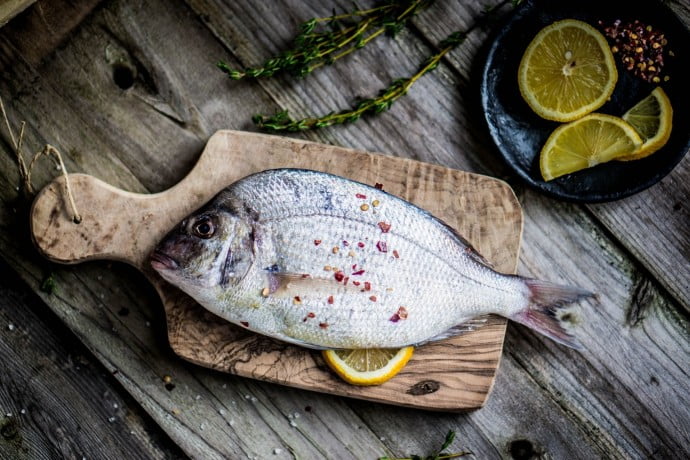 Sea Bream in a herb crust (Orata con panatura aromatizzata)
Ingredients:
Handful Basil
Handful Parsley
Fresh oregano
Lemon zest
Orange zest
Clove Garlic
Extra virgin olive oil
Salt and pepper
Breadcrumbs (obtained mix of old bread, grissini, crackers to give a crunchy texture)
Preparing Bread Crumb Mix:
To prepare the coating for the sea bream you should use a mixer.
Grate the bread to obtain the crumbs and mix them with some grissini or cracker biscuits
Now use a mixer to blend the ingredients together.
Add the breadcrumbs, one garlic clove, zest of a lemon and orange
Tear some basil leaves, parsley and fresh oregano.
Mix all these ingredients and the 'panatura' is ready.
Now you can use this for the herb crust on your fish or the mixture will keep in the freezer for a few months.
Cook the fish:
Take your sea bass fillet, sprinkle some salt, and pepper on it and cook skin side down in the pan.
The skin, which is very healthy will become crunchy.
Turn fillet over and coat with the aromatic breadcrumbs and sprinkle over some extra virgin olive oil
Now cook in the oven at 180 for 10-15 minutes.
Perfect served with salad.