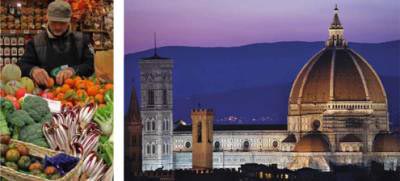 Got any exciting plans for New Year? No? Well we have the perfect solution – with New Year trips to Sicily, Venice and Tuscany you can bring in 2015 in real Italian style!
Singles can often feel at somewhat of a loose end at New Year and it can often feel isolating if you don't have someone special to share it with. Furthermore, a recent survey revealed that most people are in bed by 10.38pm on New Year's Eve – not such a celebration after all. However, it is not all doom and gloom. Our cooking holidays are a great opportunity to spend the New Year making friends, with new experiences in a stunning Venetian, Tuscan or Sicilian villa. For those without plans, in need of inspiration and looking for a great experience to start the year – with a good dose of the Italian "dolce vita" – our cooking holidays are perfect!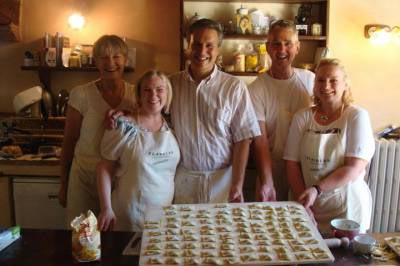 While solo travel may seem like a daunting prospect, a large majority of our guests are solo travellers and so you can relax in the knowledge that we know how to ensure a fun and successful holiday for those going it alone. What's more, solo travellers are presented with many unique opportunities; such as the chance to spend New Year with like-minded people, but also with the freedom to do what you want, when you want, without having to worry about other people.
Our 5 day holidays are fully inclusive of your accommodation, meals, wine, excursions, restaurant meals, transport and include your own chef and Flavours host looking after you and your fellow guests. There are also many great experiences to enjoy such as private wine tastings in vineyards and the opportunity to try out Italian holiday traditions. With three cooking classes with our fabulous Italian chefs you will get to learn about local dishes, as well as help prepare for the big "Cenone di Capodanno" celebration dinner on New Year's Eve.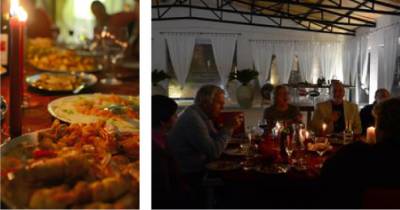 If you are single this New Year, without plans, or simply looking for a much needed break after all the stress that the festive season brings; there is no better way to celebrate than with an escape to one of our wonderful Italian destinations. Book now or contact one of our friendly staff members to join us in Italy on New Year to say Bon Anno!