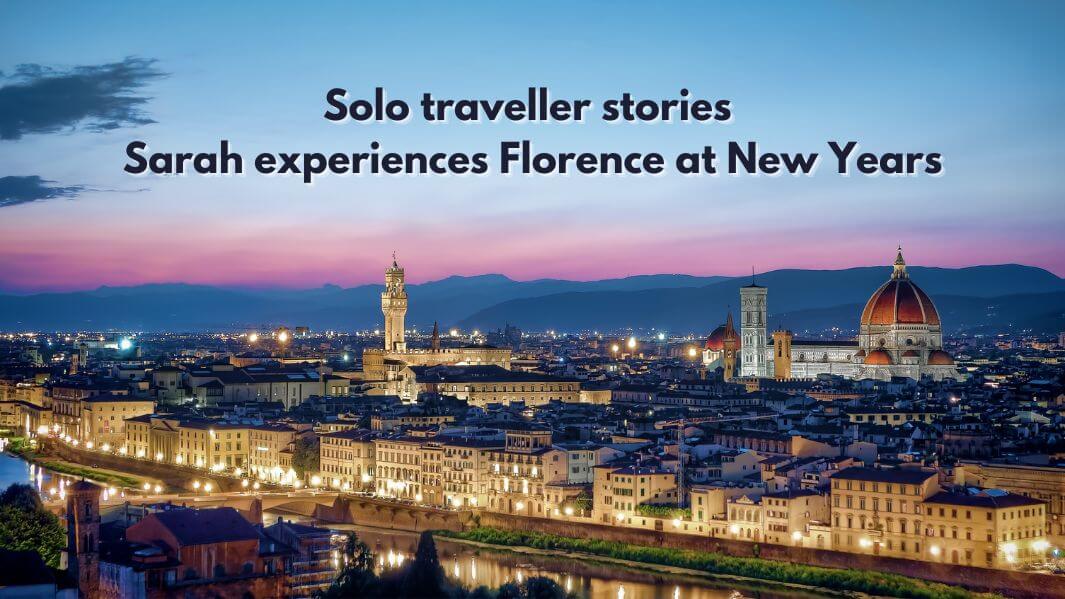 Flavours Holidays have proudly been offering solo activity holidays since 1998. Over the years, we have heard many encouraging stories from our guests. We know that they have treasured memories from travelling with us. The fond memories that we hear of is what reminds us why we love doing what we do… offering our holidays to people who want to take the next step in life or wanting to tick it off their bucket list.
'It was something the old me wouldn't have done – I've embraced this time for myself'
Sarah, based in Birmingham, shares how liberating travelling alone can be.
'I first went on a Flavours holiday about 10 years ago. It was after my husband and I split up and I just didn't want to be in the home we'd built together alone over the New Year period. I guess I was looking for somewhere to escape to and I thought that the mix of Italian scenery, activities and interesting people would be fun – and it was. As a group we cooked together, enjoyed trips out and spent New Year's Eve wandering around Florence which was wonderful. I enjoy meeting new people so I didn't feel nervous beforehand, but the group's friendliness even exceeded my expectations. With a fascinating mix of backstories, by the first aperitivo we were all getting along well. That's one of the hallmarks of a Flavours holiday – the hosts are experts at looking after and navigating the group. Each host is brilliant with people and encourages everyone into the conversation to create unforgettable moments.
'Since my first trip, I've been on more Flavours breaks than I can remember! I've travelled to Italy, Spain and Morrocco and have stayed in nearly every abroad accommodation that they work with. Pilates is now my go-to activity, which is quite symbolic of what this time away means to me. It's great to spend a week de-stressing, stretching, reflecting and spending time on yourself, because, that's what my Flavours breaks are now: total me-time. Plus, the instructors are always great and work well with groups of mixed ability, pushing us and ensuring that we don't have an easy ride.
'There's something really lovely about a week that's just for me and this comes through in so many ways. I run a consultancy working with arts organisations, but I'm also the Chief Executive of a charity called Spitalfields Music. My job can be busy and stressful, so for me, Flavours' approach with seamless organisation is invaluable. I appreciate letting someone else do the thinking for me, and there's always beautiful locations, luxurious accommodation, friendly people and great wine! With excursion guides, hosts, activity tutors and a chef in the villa, I always feel looked after.
'There are points in the holiday when people just need time for themselves, and I think the planning complements that aspect, too. For example, all of the accommodation has stunning outdoor areas where you can sit by the pool and read a book. It's peaceful looking out at rolling hills and amazing scenery, or finding a nook inside to relax. Once, I had an important deadline come through from work and even though there was an excursion planned for that day, I asked to sit in the library and just get on with it. The attitude is – it's your holiday, enjoy it how you want.
'A real stand-out moment for me, across all of the trips I've been on, epitomises the joy of spending time on your own. When staying in Spain, I was given a bedroom right at the top of a big old house. I find that on holiday my body attunes to the sunrise and I'm keen to get up early. My room had a beautiful private balcony which sat among the rooftops, looking out to the scenery, with rose gardens below. Every morning I would up and take half an hour for myself and as the dew burnt off the rose petals, the scent would float upwards. It was heavenly, and a moment I've treasured.
'I've also experimented with train travel to extend my holiday, and I couldn't recommend it enough. It feels like a little adventure. To get to the Amalfi Coast, I started in Birmingham and caught the train to London, then the Euro-star to Paris and took an overnight train to Milan. From there I travelled down to Naples, watching the scenery and feeling relaxed by the gentle rhythm of the train. To be honest, it's the kind of thing the old me would have never done, mainly because my husband wouldn't have been up for it. This entire experience has empowered me to travel on my own terms.'