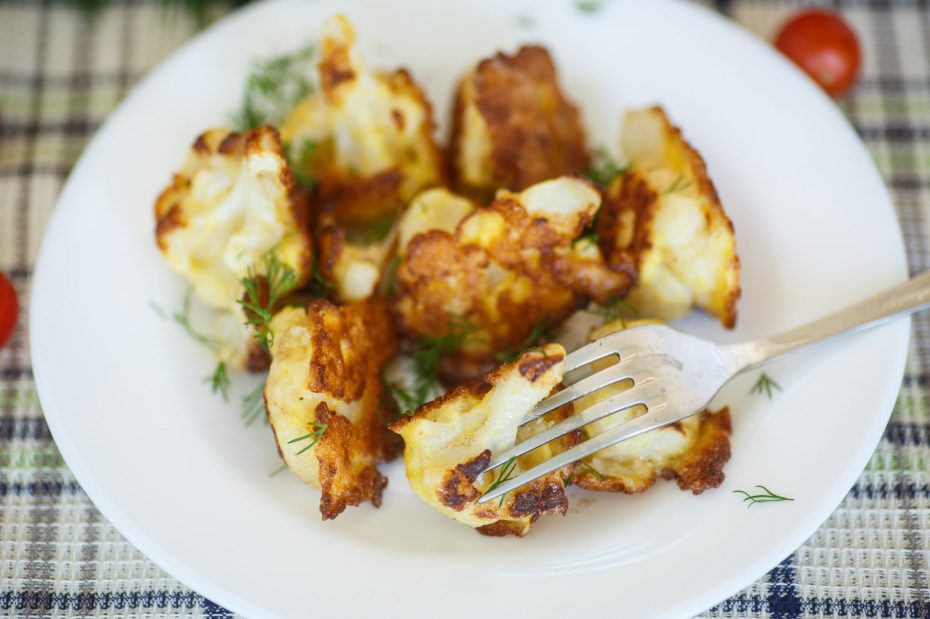 Wondering what to cook with April's seasonal ingredients? If you're looking for spring recipes, take inspiration from our favourite antipasti recipe with cauliflower.
Ingredients:
1 cauliflower
1 to ½ cups flour
1 cup of milk
2 eggs
½ tsp salt
½ tsp pepper
vegetable oil for frying
Instructions:
Steam the florets for about 10 minutes and drain.

When they are firm they are ready.

Mix the flour, eggs, mik, salt and pepper. The mixture should not be too thick.

Add the mixture in the drained cauliflower, then mix it well, breaking the florets.

In a big frying pan, pour about 1/2 cup vegetable oil to fry, at a hot heat.

Drop the mixture in the hot oil, and let it get golden brown on one side, about 2 minutes or   so.

Flip them over carefully and brown the other side.

Drain them on paper towels and season them more with salt and pepper.