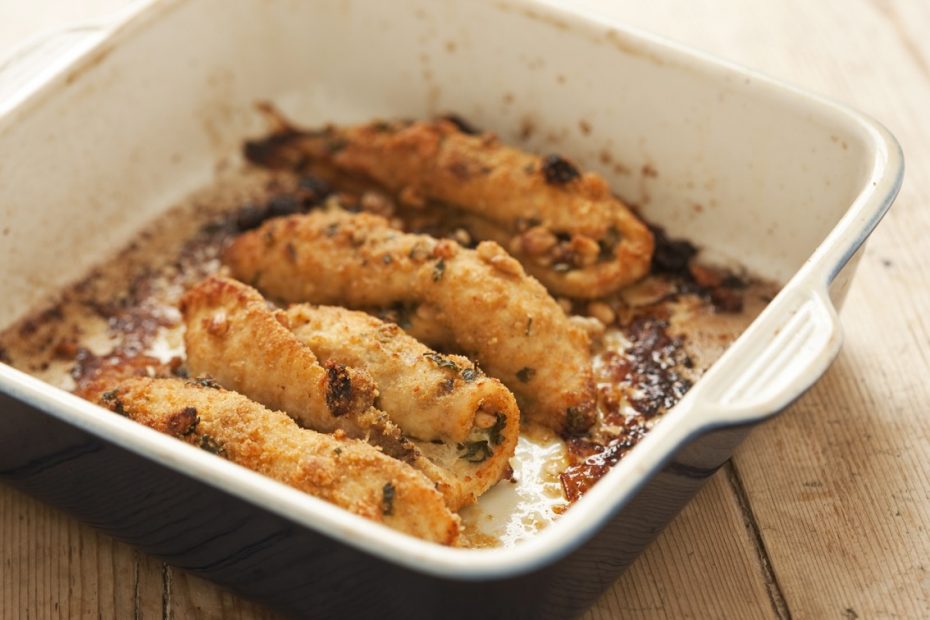 Ingredients:
Thinly sliced fillets of swordfish
200 g of bread crumbs
100 g of grated cheese
Raisins
Pine Nuts
Parsley, fresh mint and grated zest of one lemon
Salt and Pepper
Olive Oil
White Wine
Instructions:
Soak the raisins in water for 10 minutes to soften

Put the bread crumbs in a bowl; add salt, pepper, chopped parsley and mint, grated cheese, the grated lemon zest, the pine nuts and the soft raisins

Soak the breadcrumb mixture in plenty of olive oil to make it softer and sticky.

Place the swordfish fillet on a cutting board;

put a layer of breading and wrap the fillet on itself creating a roulade stuffed.

Put some breadcrumbs also on the external side of the roulade

Place it place it on a greased tray

Once all the rolls are prepared, 'water' them with the white wine and bake at 180 degrees for 10-15 minutes.
Want to experience more of the great seafood Italy has to offer? Flavours Holidays have
cooking holidays to Italy
, or you can 
contact us
today to request a brochure and discover where you could be joining us sometime soon.