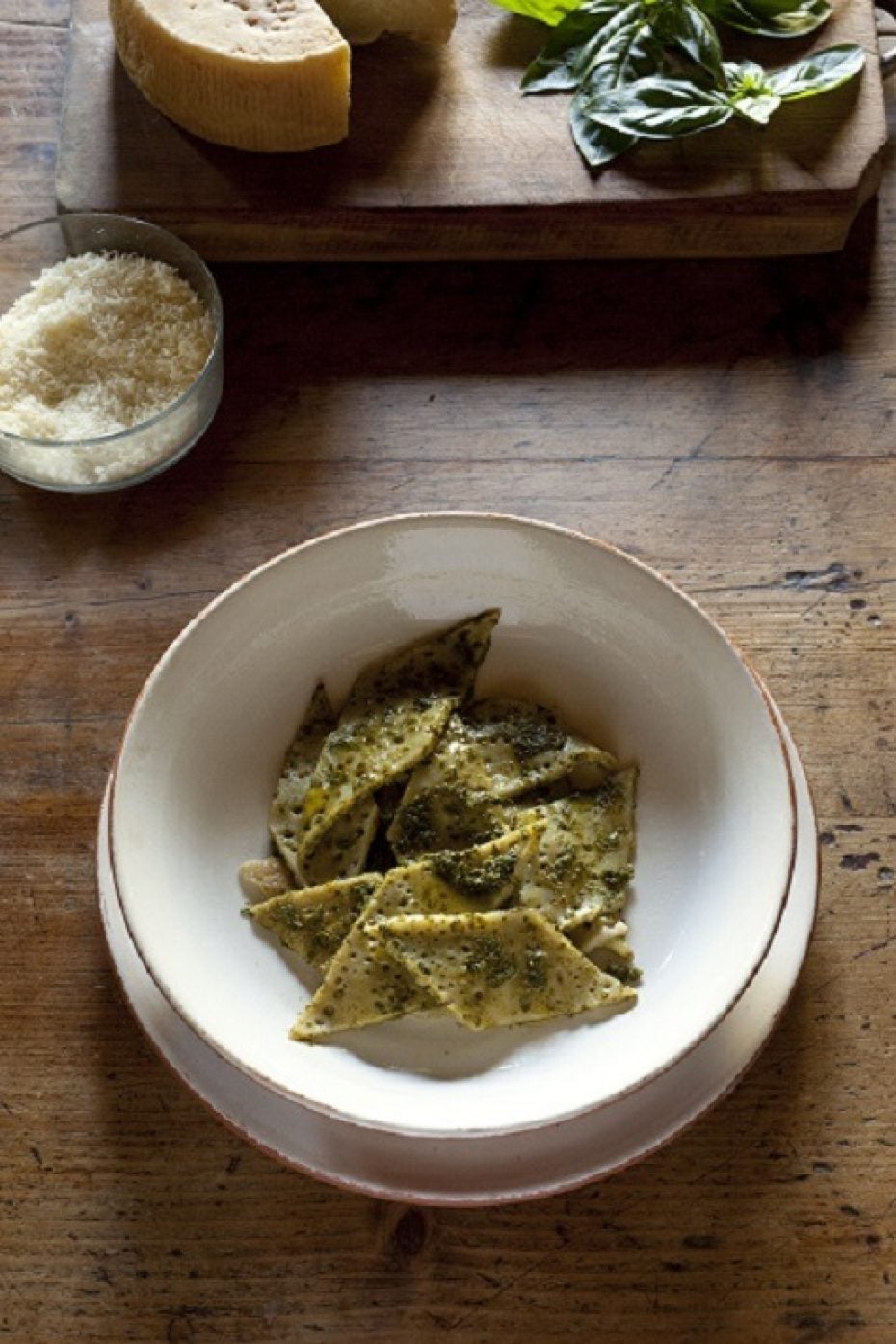 Serves: 6
Preparation Time: 40 mins
Cooking Time: 20 mins
Ingredients:
For the pesto sauce:
50 (1 cup) basil leaves
1 clove garlic
40 g pine nuts
2 tablespoons walnuts
80 – 150 ml extra-virgin olive oil
40 g (½ cup) grated pecorino cheese
40 g (½ cup) grated Parmesan cheese
salt
For the testaroli:
375 g (3 ¼ cups) plain (all-purpose) flour
salt
Instructions:
First, make the pesto sauce. Put the basil, garlic, pine nuts and walnuts in a mortar and pound with a pestle until smooth and thoroughly combined. Gradually stir in the oil, grated cheeses and a pinch of salt, if necessary.

Sift the flour with a pinch of salt into a bowl and gradually stir in 720 ml (3 cups) water to make a smooth batter. Pour the batter into a non-stick frying pan or skillet with a lid. Cover and cook over hot coals or on medium-high heat for about 2 minutes on each side.

Remove the pancake from the dish and cut into diamond shapes about 3 cm (1¼ inches) long oneach side. Continue until all the batter is used up.

Bring a large pan of salted water to a boil. Add the testaroli, bring back to a boil and cook for only 2 minutes. Drain and serve immediately with the pesto sauce.