This blog was originally posted on 2nd October 2017 and was updated on 22nd October 2020.
Travelling alone is a great way to enjoy a holiday! In fact, 70% of our guests are solo travellers. It gives you the chance to enjoy your holiday exactly how you want to, and meet like-minded travellers along the way. If it's your first time travelling alone, however, it might be a bit daunting. So we've put together our top tips for travelling alone for the first time and choosing the right holiday to do so! Read on to find out more!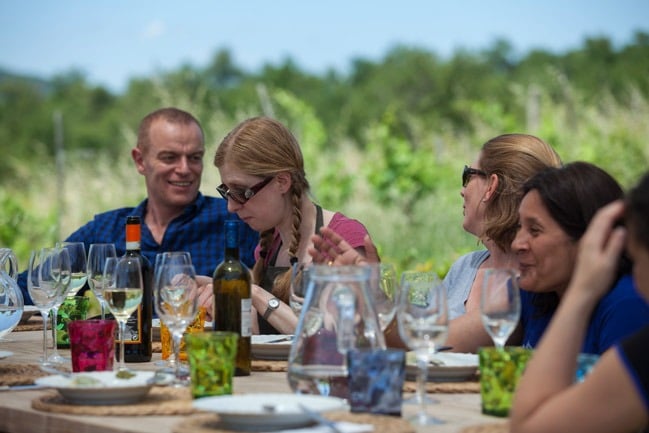 1. Meet like-minded friends by choosing a group holiday
There's a lot to be said for holidaying on your own – all those blissful hours with your book, all that not having to consider anyone's wishes but your own – but at some stage you're going to want to have a chat! "I'll just meet people on the road," you say? Maybe you will; probably you won't. Striking up conversation with strangers is hard. Why not go on a group holiday instead? It's like having a bunch of new friends on tap. See what one of our first-time solo travellers made of her first group painting holiday in Tuscany.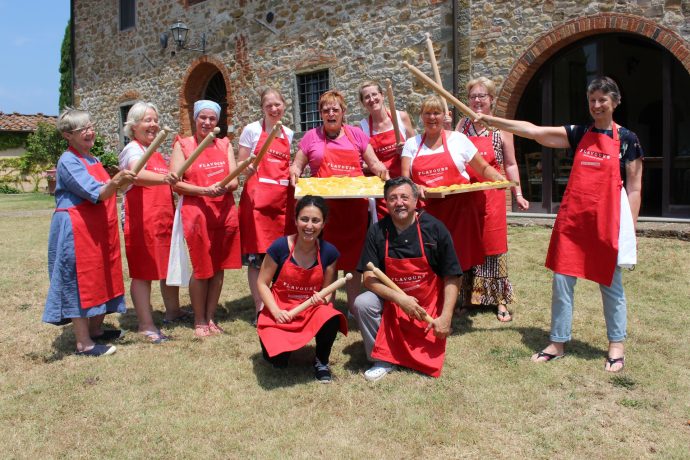 2. The best part of travelling alone is that you can factor in some 'me' time
There's probably a good reason you're travelling solo: more than likely you're someone who enjoys their own company – in fact, you're probably someone who positively needs some time alone. So when booking a group holiday, make sure it factors some optional 'alone time' into the daily schedule. Our holidays pack in plenty of tuition and excursions, but they also offer ample time to lounge about by the pool or wander off into the vineyards surrounding your villa with a camera or paints to hand.
3. Choose an activity holiday
Learning or improving a skill on holiday such as cooking, painting or photography, or doing something active such as Pilates is a brilliant, no-pressure way to meet people as a single traveller. It's amazing what friendships slowly evolve when you're focusing on perfecting your watercolours, or bonding over a bubbling Ragu! More than that, you know before you go that the people on your group will share a common interest, so like-minded travel companions are virtually guaranteed.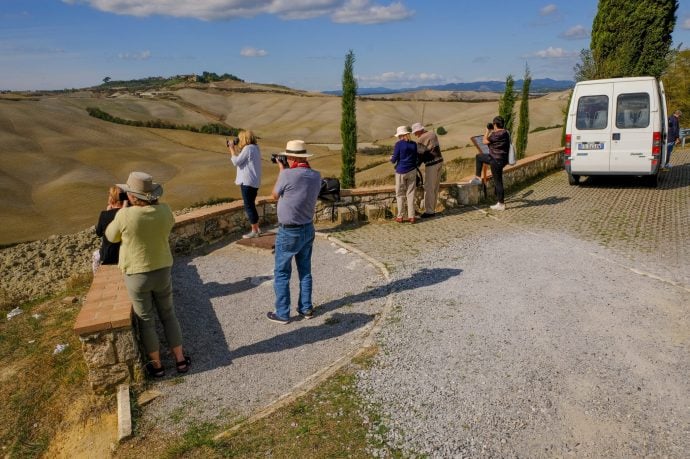 4. Find a holiday with lots of single travellers
Many first-time solo travellers who contact us at Flavours Holidays worry that they're going to be the odd one out. Far from it. In fact, 70% of our guests are solo travellers. Some are single, but many have left their other half at home, either because they don't share their holiday interests, or simply because they fancy a bit of a break from the family. Long story short, solo travellers are in very good company on our holidays.
5. Make friends that will last a lifetime
Nothing beats a week away drenched in sunshine with fellow guests that fast become friends, but often returning home can leave you with those post-holiday blues and no way to keep in touch. At Flavours, the holiday mood doesn't have to end when you come home – stay in touch with your fellow guests and Italian hosts through our dedicated Amici Club, an exclusive network for Flavours guests. Share your holiday memories online, and meet up with your group at exclusive events in London, Edinburgh and beyond.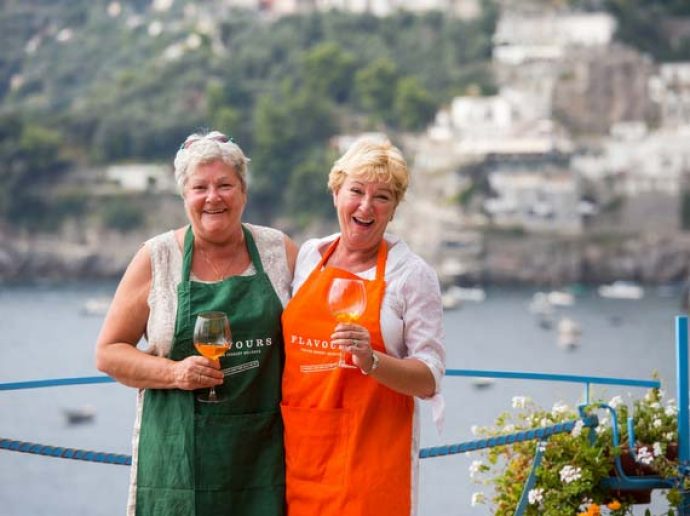 6. Don't pay the singles tax
Single supplements are the bane of solo travellers' lives: why on earth should a holiday for one cost more just because you're travelling on your own? We don't think it's fair, so we don't charge single supplements on any of our holidays – nor for that matter do we sneak in any hidden costs. The price you see on our website and brochure is the price you'll pay, and that includes all meals, transfers and excursions.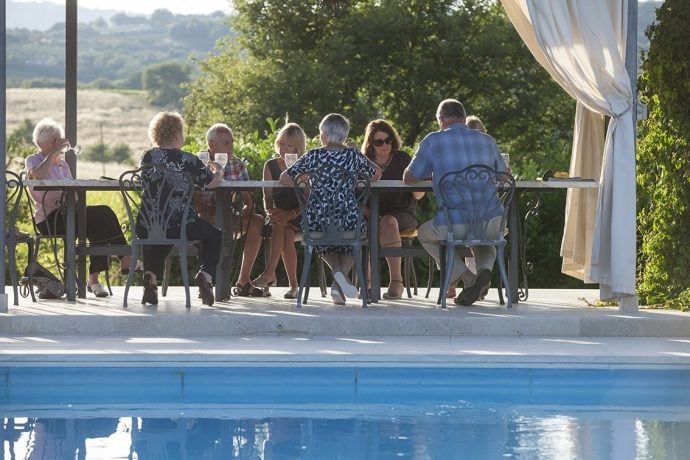 7. Travelling alone doesn't mean you have to do everything on your own
Yes, the internet means you can research and book holidays on your own, but honestly, who has time – particularly if there's just one of you to do the research? Choosing a reputable tour operator saves you a lifetime in internet searches for flights and hotels, transfers and restaurant recommendations. Go with Flavours Holidays, and you'll also be looked after by a local host, who will escort you on excursions, sort out any problems you have on holiday, and take you to those out-of-the-way favourite restaurants that only the locals know.
8. Learn a little of the local
A few choice words and phrases in the local language makes a massive difference to the way you will be treated when abroad. Just knowing how to say hello, goodbye, and order a glass of vino with a friendly grazie goes a long way in Italy. It suggests you are there for more than just the sunshine and excellent food, and Italians genuinely appreciate the effort.
9. Learn a lot of the local.
A language course is one of the best holiday options a single traveller could choose. For one thing, you'll be in a group, so you're surrounded by like-minded people who are open to new experiences and challenges; for another, it'll give you the confidence to chat to locals while you're there.
Take a look at our solo travel page to learn more about solo/single activity holidays and order a brochure.