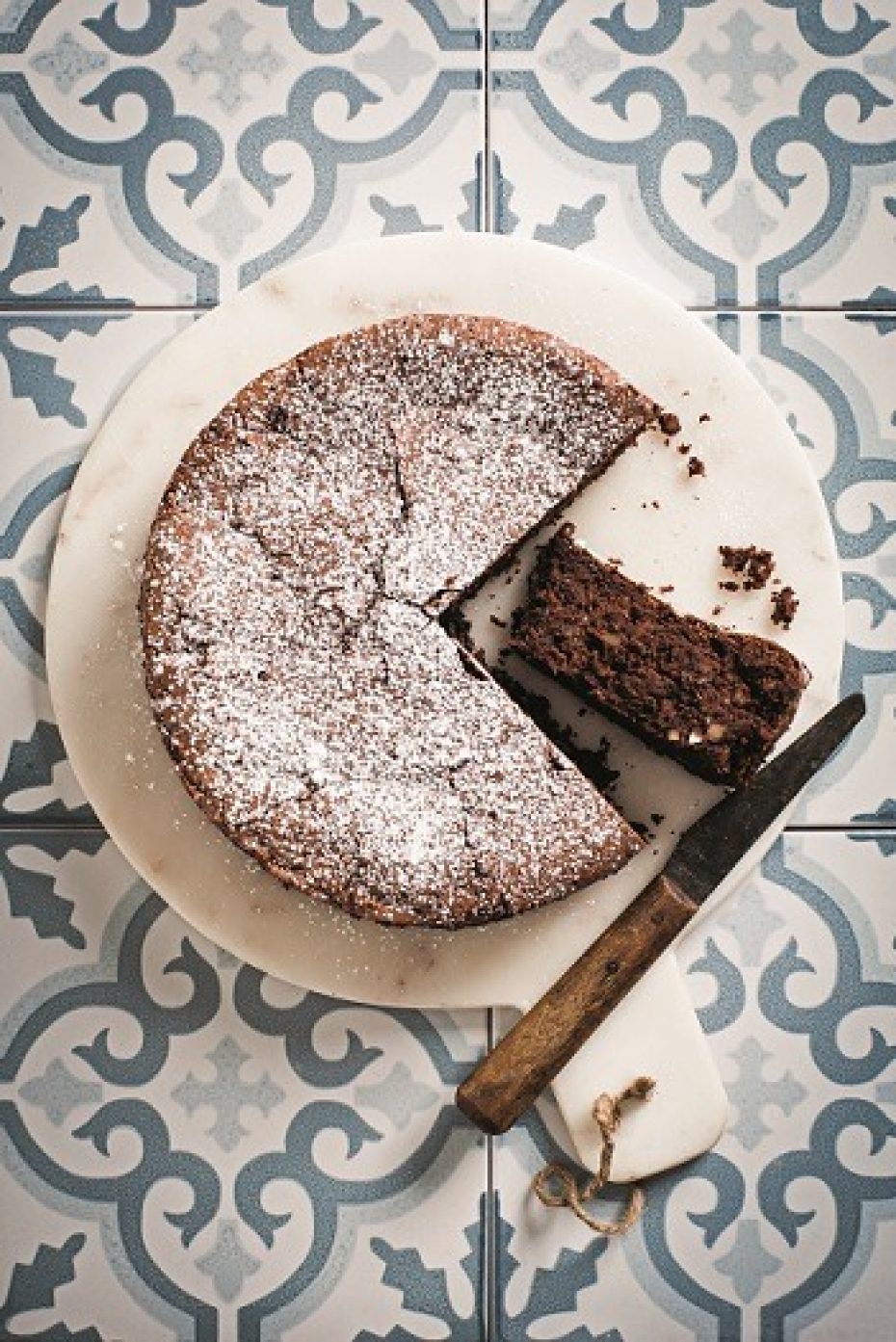 Serves: 8
Preparation Time: 40 mins
Cooking Time: 1 hr
Ingredients:
7 oz (200 g) dark chocolate (70% cacao), chopped
8 eggs, separated
1 tablespoon lemon juice
18 tablespoons (9 oz/250 g) butter, at room temperature
1¼ cups (250 g) granulated sugar
11 oz (300 g) walnuts or almonds, chopped
Powdered (icing) sugar, for serving
Instructions:
Preheat the oven to 350°F (180°C/Gas Mark 4). Line the bottom of a 10½-inch (26 cm) cake pan with a round of parchment paper and grease and flour the sides of the pan.

Melt the chocolate in a double boiler. (Alternatively, microwave the chocolate in a microwave-safe bowl in 30-second increments, stirring after each, until melted.) Remove from the heat and let cool.

Beat the egg whites with the lemon juice until stiff peaks form, about 5 minutes.

Beat the butter and granulated sugar in a bowl until light and fluffy, 2 – 3 minutes. Mix in the egg yolks, walnuts, and cooled chocolate, and mix together thoroughly. Fold in the whipped egg whites.

Pour the batter into the prepared pan and bake for 1 hour. Cover the top of the cake toward the end of the cooking time, if necessary. Allow to cool and transfer the cake to a serving dish and sprinkle the top with powdered sugar.