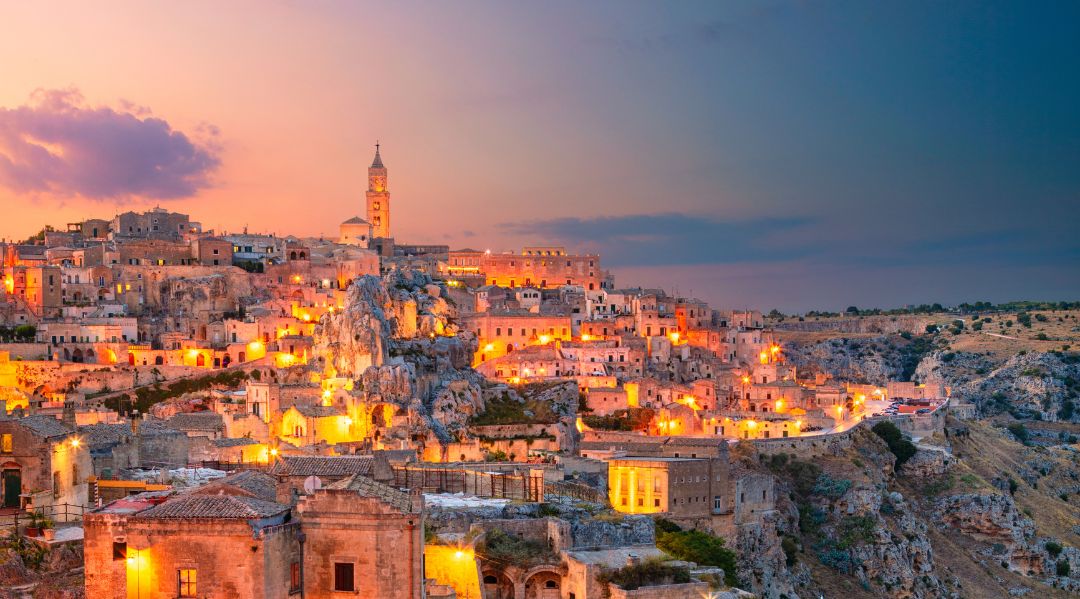 We've been spotting the Italian inspiration everywhere at the moment. From watching series filmed in Italy, Reading books based in Italy and seeing posts on social media from Italy! This has us thinking about a getaway but we're not quite sure yet where to go? There are a few places in the world that can compete with Italy in terms of art and culture. But what exactly is it about this country that makes it so inspiring for people across all borders? We have the answer! Find out why Italy is perfect for a holiday.
Italy's very unique history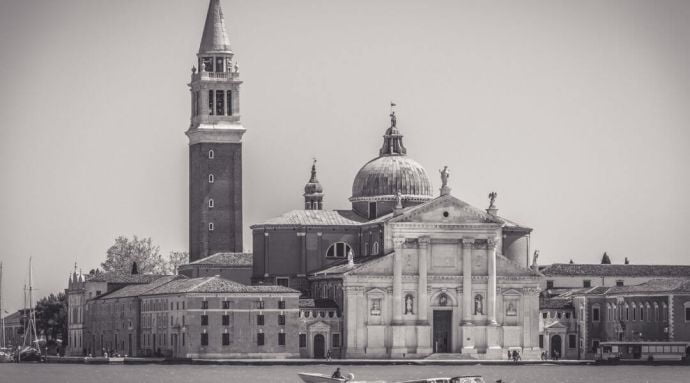 No other place in Europe – arguably the world – has a history and tradition as rich as the Italians. With its Roman Empire, Italy shaped our European civilisation drastically. From art and culture to governmental structures – we can still witness the dimensions in which Italian history and culture affected our everyday lives today. So, going to Italy and visiting historic cities such as Venice, Florence or Siena will bring you back to the roots of everything. And really, what could be more inspirational on a painting holiday than that? You can capture some of the oldest and most historic buildings in Italy. The Italian inspiration will help you bring these buildings back to life again in your sketchbook with the help of your creativity!
Italy has the biggest art collection in the world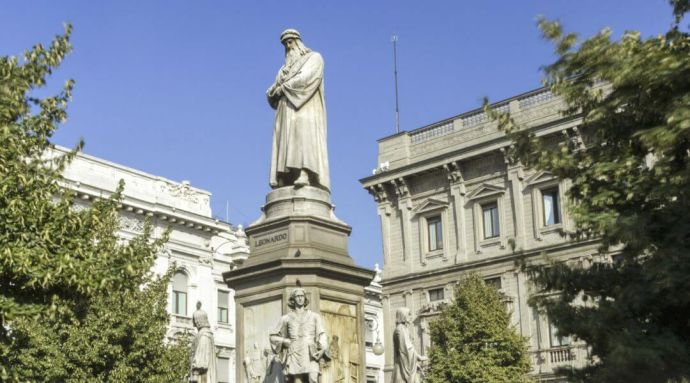 As spectacular and extensive as its history is also the Italian art collection. Being the birthplace for artists such as Michelangelo, Leonardo Da Vinci, Sandro Boticelli, Raphael, Canaletto and many more, it seems like Italian inspiration has been around since the beginning of time.
So, no wonder Italy has more masterpieces per square mile than any other country in the world. From the Renaissance epoch up to the Baroque movement, Italy has always been the central art hub in Europe. Still today it spoils its visitors and locals equally with several major art galleries, museums and exhibitions while incredibly infamous paintings such as "The creation by Adam" or "The last Supper" can be admired in public cathedrals and buildings.
Impressive architecture all around Italy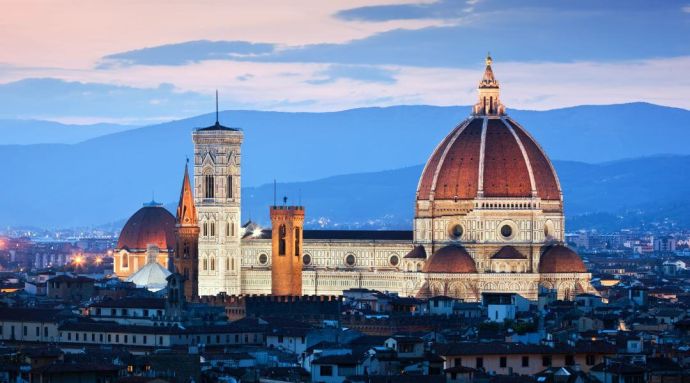 Cathedrals and buildings bring us to the next Italian inspiration aspect of a holiday: its astonishing architecture. It is almost impossible to pinpoint one (…or even ten) buildings as the perfect motive for your photograph. The Leaning Tower of Pisa, The St Mark's Basilica in Venice, The Greek archaeological remains of Agrigento in Sicily, the Florence Cathedral are just a few architectural highlights to mention.
Besides its marvellous buildings, Italy is also the country with the most World Heritage Sites including complete historic centres such as Siena, Florence, Pisa and Venice as well as the Amalfi coast. So, no matter where you go – inspiration will be guaranteed!
Contrasting Landscapes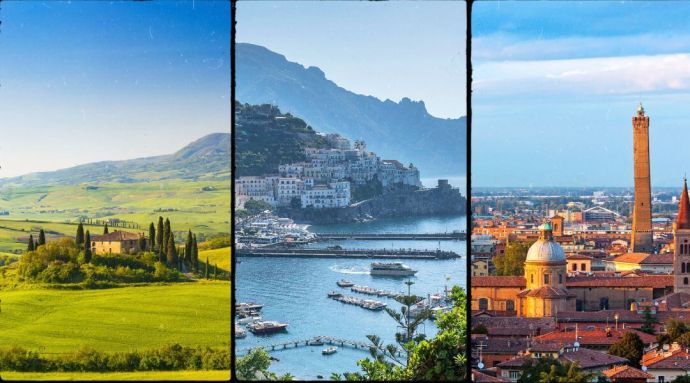 For those who would rather want to get inspired by natural settings and beautiful landscapes, Italy is still the perfect destination. Let's face it: what other countries can inspire you with volcanoes, rolling hills, dramatic coasts, idyllic vineyards, peaceful sea sides and fascinating sunsets all at the same time? Italy's landscape has so much to offer that you will hardly stand still during your holiday!
Don't forget the food and drink!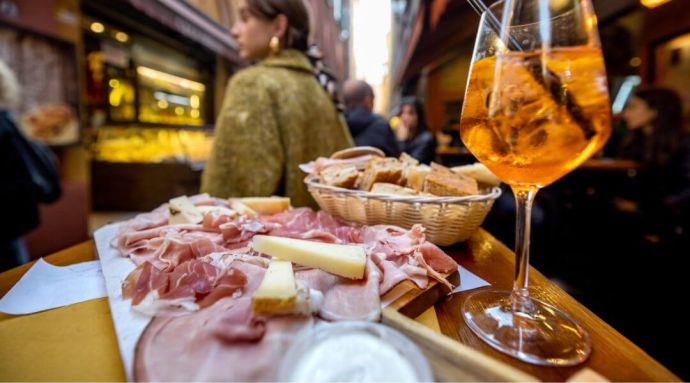 Now, we can't finish this article off without sharing the exquisite meals you can get all around Italy. No matter where you go in Italy, each region will offer an outstanding meal.
Italians love to use fresh ingredients in their dishes and their drinks. By doing this, the Italians will only ever eat food that is in season. For example, aubergine's peak season is between May and September so you will expect to see aubergine dishes everywhere! They also produce their own wines from vineyards. Anyone that travels to Italy knows that they will get amazing, fresh meals!
This is an Italian inspiration that we see all over social media! Whenever we see food and drink posts on our social media, it instantly makes us wish that we were sitting by the clean, blue water with an authentic Italian dish paired with a fresh wine produced by the locals.
Turn the Italian inspiration into a reality
Can't wait to take off to start your next adventure in Italy? Then come with us to try out your favourite activity alongside an experienced art teacher. On our holidays you will find everything you love about Italy. Beautiful views, delicious food and exciting excursions that will provide you with the right Italian inspiration you were longing for.
Download our holiday brochure now to view our activity holidays around Italy today. A friendly member of our team will get in touch with you and find you the perfect holiday.
In the meantime, enjoy Italian inspiration by viewing pictures, reading books and watching TV series!