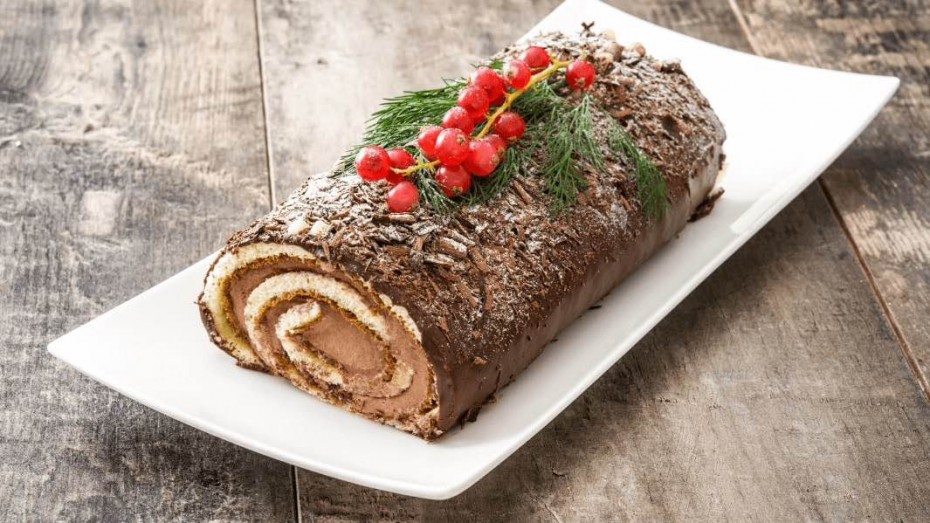 How to prepare chocolate roulade
This chocolate roulade with chestnut icing is the perfect desert for the festive season. The rich chocolate mixed with the tasty chestnut icing is a great pair for the perfect roulade! Follow along with this recipe created by our lovely chef Louise who's speciality is Scottish baking and cooking.
Serves: 2
Preparation Time: 10 mins
Cooking Time: 40 mins
Ingredients:
175g/6oz dark choc
6 large free range eggs
175g/6oz caster sugar
300ml double cream
Icing sugar to dust
200g pkt chestnut puree
71g butter
127g dark choc
71g icing sugar
1 tablespoon orange juice
1 tbsp Cointreau
Instructions:
Preheat oven to 180C or 160 fan

Line a baking tray (13inchx9inch) with parchment.

Melt chocolate in a bowl over hot water, making sure the base of the bowl does not
touch the water.

Separate the eggs into 2 mixing bowls. Whisk the egg whites first till they are firm. Next
whisk together the yolks and sugar until creamy, gradually pour in the melted chocolate
and then fold in the egg whites.

Pour the mixture into the tin so it is even then pop in the oven for 20-25 mins till risen
and slightly crisp. Whip the cream till firm.

Turn the roulade onto the spare piece of parchment paper which has been coated in
icing sugar, peel back the paper. Spread the cream all over, leaving a border of 2cm all
the way round the edges.

With the short end facing you make a cut at the edge,halfway through then start rolling.
Wrap tightly, and cool.

Mix butter and sugar together, add melted chocolate and chestnut puree, spread over
the chocolate roulade in a log shape. Pattern with a fork. Decorate with dark chocolate
stars.
Enjoyed the chocolate roulade recipe?
Our local Scottish cook Louise has many different cooking and baking live classes you can check them all out on Flavours Experiences. You can also check out Louise's On-Demand classes where you can learn how to bake her Scottish favourites.  For more baking inspiration like how to make tiramisu take a look at our different foodie blogs