Curzul is a square sided spaghetti pasta that is found in the Faenza area of Emilia Romagna. It's a firm favourite of our Flavours cook Livia.
As well as parmesan, proscuitto, balsamic vinegar the region is also know for vegetables in particular shallots known as Scalogno di Romagna, a native variety of shallot to the region and pear shaped.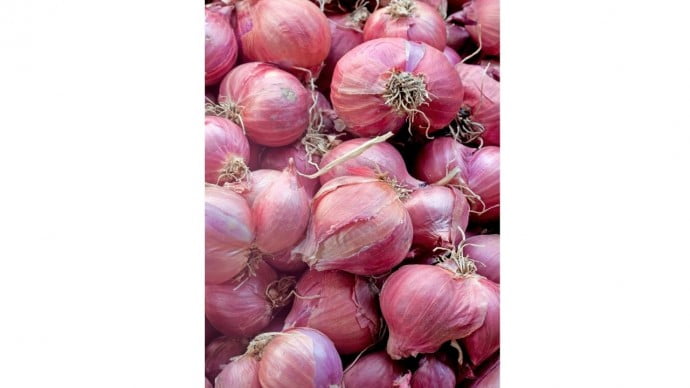 In this sauce "scalogno" are a key ingredient and they say the locals like to really taste the shallots in the sauce!
Curzul allo scalogno
This recipe serves 3
Ingredients
For the pasta :
200g "00" flour (plain flour)
2 eggs
For the sauce:
3 tablespoons of olive oil
5 shallots, diced
Pepperoncino ( hot chilli peppers )
½ glass of white wine
400ml of plum tomatoes
Preparation
Heat the olive oil in a frying pan and fry the chopped shallots for a few minutes until they are softened.
Add a bit of peperoncino then the white wine and using your hands, squeeze in the plum tomatoes
Reduce the heat, and let everything simmer for 20 minutes or until the sauce is thick.
Check for seasoning half way through, adding a little bit of salt and pepper.
Now start preparing the pasta dough.
Make a well on your board with 200g of flour and break the 2 eggs in the centre.
Start mixing with a fork, adding the flour from the edges. When it's thick enough and not too sticky, you can mix it with your hands.
Knead the dough using your palm , working it quite firm , as if you are making bread.
Now place it in a plastic bag and let it rest for about half an hour.
You can prepare the dough the night before. Keep it in the plastic bag inside the fridge until required. It will be easier to roll if it sits for longer.
Now it's time to roll the pasta.
Use your rolling pin, to stretch the dough until it's quite thin.
Keep turning the dough around. This will help to stretch it evenly.
Starting from the middle of the dough, roll it outwards. Make a quarter turn of the dough and roll outwards.
Keep rotating and rolling the dough until it gets a 3 to 4 mm thick.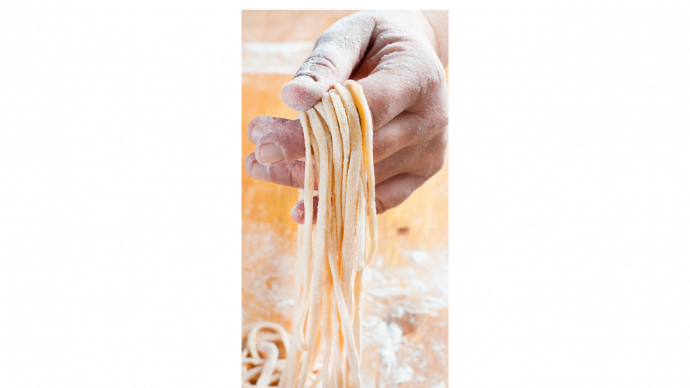 Now cut it into Tagliolini lengths ( like shoe laces ) . 5mm wide
Make some nests using the strands of Tagliolini . A single portion of would be roughly 80g each.
Now boil the amount you need in boiling salted water for about 8-10 minutes, drain it and the added it to the shallot sauce.
Any excess Tagliolini can be frozen and used another time.
In Faenza, we don't serve with dish with Parmigiano cheese, as we like to taste the shallots.