Bologna is famous for being Italy's most gastronomic city – and in a country obsessed with food, that's some achievement. Its impressive medieval centre is crammed with atmospheric food shops, delis, and restaurants. Here's a few not to miss:
Food Shops
Tamburini
This is typical of the city's plentiful deli-style food shops, with the sweet musk of prosciutto hanging in heavy bunches from the ceiling, and huge pieces of Parmigiano-Reggiano on the shelves. The shop is heaving with cured meats, cheeses, and trays of handmade pasta. There is also a small restaurant and bar, with seats outside.

Via Caprarie, 1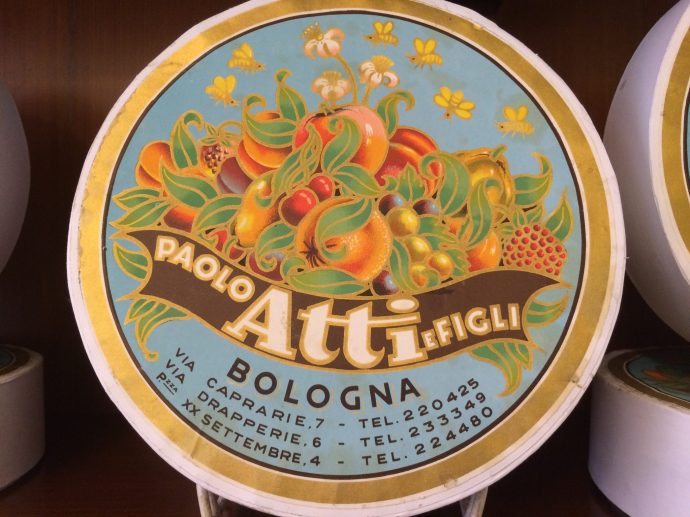 Paolo Atti & Figli
The best place to buy Bologna's perfect tortellini, in a central shop that's occupied the same premises since 1880. They also sell traditional cakes and bread. The Via Drapperie shop is a shrine to pasta, and the Via Caprarie address is all about cake and bread, though it also sells pasta. Attractive takeaway boxes feature the logo of the original store, founded by the great, great grandfather of the present owner.
Via Caprarie, 7 – also, Via Drapperie, 6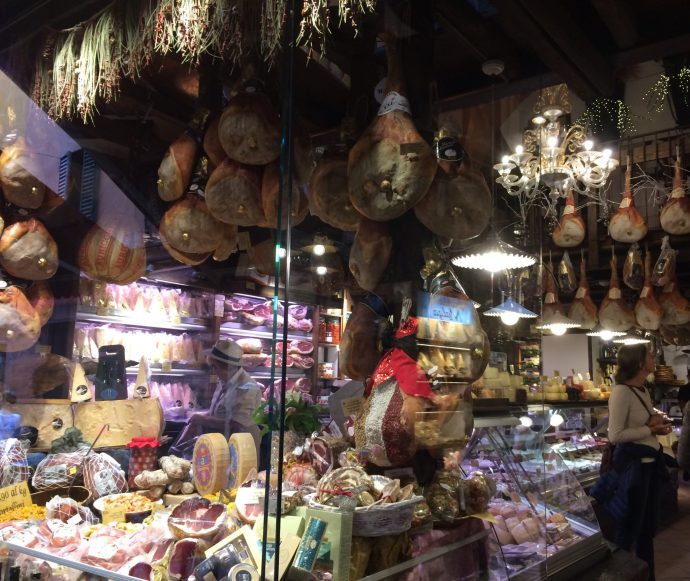 Salumeria Simoni
Another wonderful and meaty food shop full of prodigious local sausages, hams, and cheeses, including a special recipe Mortadella, Bologna's signature sausage.  
Via Drapperie, 5/2a
Markets
Weekly Food Market
Bologna's market day is Tuesday, when the area around Mercato di Mezzo, near the central Piazza Maggiore, bustles with stalls selling fresh fruit, veg and fish.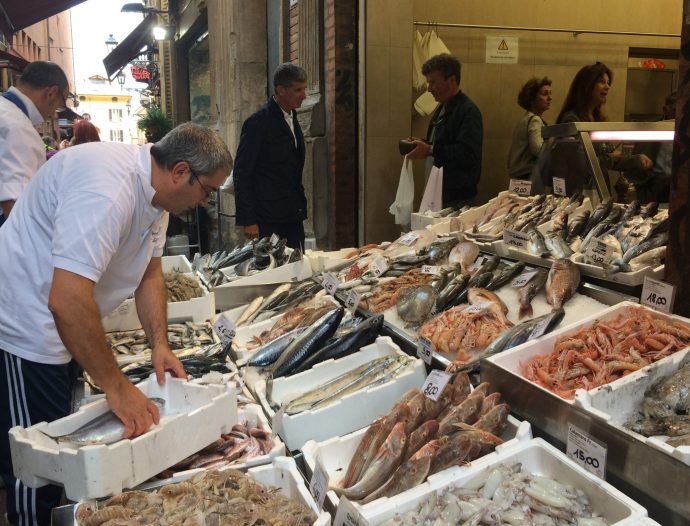 Mercato di Mezzo
This wonderful indoor market, on the site of the city's first market following Italy's unification in 1871, is not to be missed. It's really a cross between a market and an all-day food hall, opening at 9am and not shutting shop until midnight. Artisan food producers occupy fixed stalls around a central space filled with tables. You can either buy produce to take home, or order something delicious to eat there and then. Stalls sell fresh pasta, meat, fish, cured meat and sausages, cheese, bread, ice cream, pastries, and wine. The first floor is home to a pizzeria, and the basement is a cosy pub.
Via Clavature, 12
Restaurants
Trattoria Anna Maria
A thoroughly traditional family-run trattoria, with silky fresh pasta such as tortelloni burro e salvia (tortelloni with butter and sage), and tagliatelle al ragù.
Via delle Belle Arti, 17/A
Osteria Broccaindosso
A traditional restaurant, specialising in fantastic pasta served in a relaxed candlelit setting. Sharing-plates of antipasti are perfect, the lasagne verde as traditional as it gets,  the tortellini brodo and light creamy mascarpone for dessert are dreamy.
Via Broccaindosso, 7/A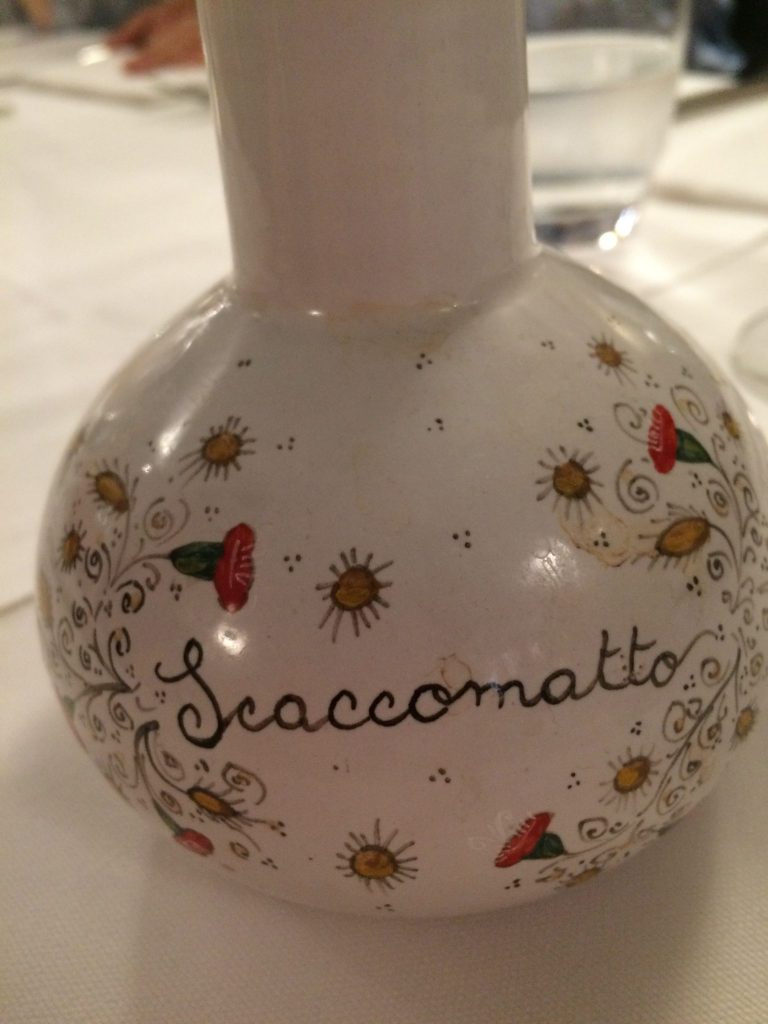 Ristorante Scaccomatto
This upmarket restaurant is 15-minutes' wander through Bologna's signature colonnades away from the centre. It's more expensive than the average at about 40 euros or more a head. The chef, Mario Ferrara, is something of a local star. Watch him in Rick Stein's Long Weekends series, cooking Parmesan and sweet onion raviolini for Rick in the Bologna episode. Ferrera's food is presented in a stylish, modern-European way, and is a sophisticated take on Italian cuisine in general with an emphasis on seafood rather than a dedicated Bolognese menu.

Via Broccaindosso 63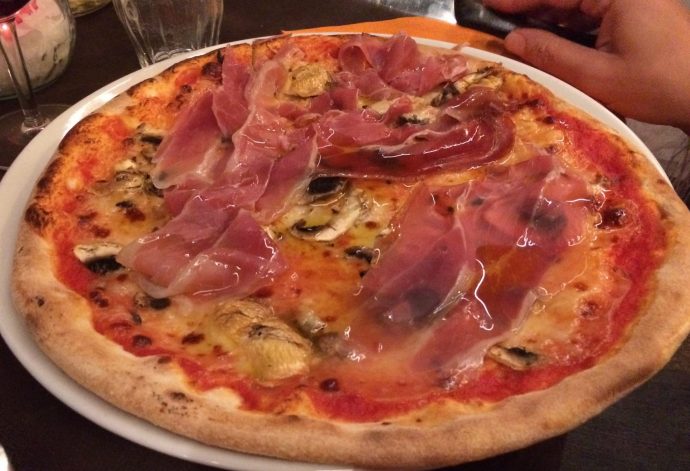 Nicola's Pizzeria
Cooked in an authentic wood-fired oven, these thin, crisp pizzas from busy Nicola's are the business. Pizza is traditionally from Naples, of course, but every Italian city boasts several good pizzerias.

Piazza San Martino, 9
Bars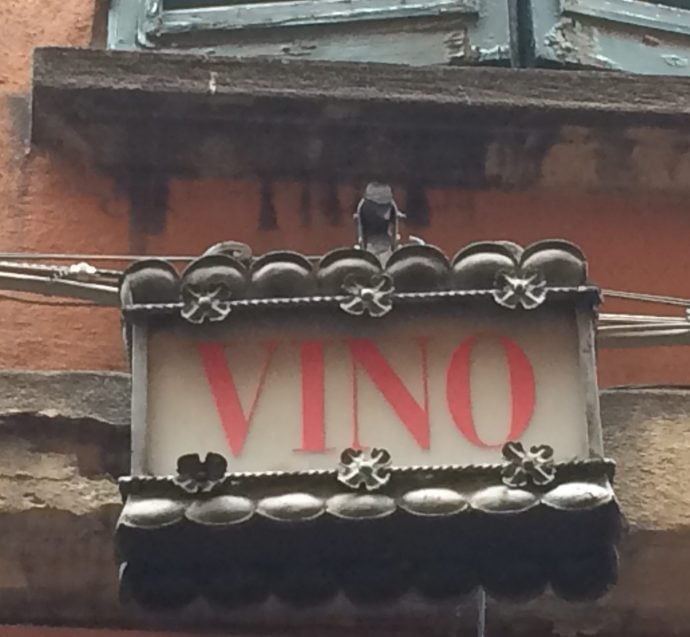 Osteria Del Sole
This is Bologna's oldest bar. The sign above reads simply 'Vino', and it's a pleasantly rustic place where you go for a glass of wine with friends. Italians don't really drink without eating, so most bars serve snacks, but here you bring your own – which is easy when you're surrounded by great food shops to pick up a few slices of salami and some fresh bread to accompany your aperitivi.

Vicolo Ranocchi, 1/d
Gelateria
La Sorbetteria Castiglione
Keep walking up Via Castiglione, away from the centre, and you'll eventually come to La Sorbetteria Castiglione. The flavours are extensive and the ice cream delicious. Flavours change according to the season, and they also make seasonal fruity sorbets.
Via Castiglione, 44 d/e
Want to learn more about Bologna and its food? Come on one of our week-long Cooking Holidays in Bologna, based in the hills of Romagna, and learn to make traditional dishes from an experienced local chef. You'll also take in foodie stops in Bologna on a trip into the city.