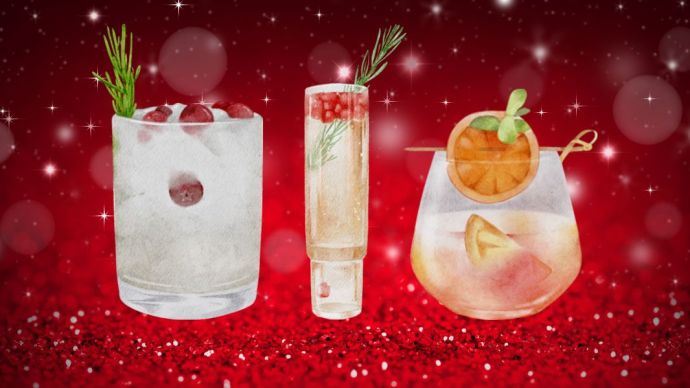 Here at Flavours, we love to celebrate the Christmas season and there is no better way to celebrate Christmas than with a festive drink in hand. So why not get creative in the kitchen and make a Festive cocktail to share with your friends and family. A new taste of Christmas. If your bartending skills aren't up to scratch, then join our online Christmas cocktail classes where you can learn new recipes from the comfort of your own home. An enjoyable activity that will leave you to indulge in a sweet cocktail. Here are 3 Festive drinks our Flavours team recommend you to make this winter season.
Pomegranate and rosemary gin fizz
Gin and tonic is one of Britain's most favoured drinks, with the number of gin distilleries tripling since 2016. But why not try something new this year and put a festive spin on your classic G&T, by adding pomegranate and rosemary.
A drink consisting of only a few ingredients: 50ml Pomegranate juice, 25ml lemon juice, 25ml a simple sugar syrup, soda water and of course… gin! Add as much gin as you please. Garnished with a handful of pomegranate seeds and a rosemary sprig; this is what gives the Festive drink its beautiful presentation.
There's no doubt this sweet, earthy winter cocktail will soon become your new favourite over Christmas. This drink will pair perfectly with the soft & creamy cheeses on your Christmas cheese board.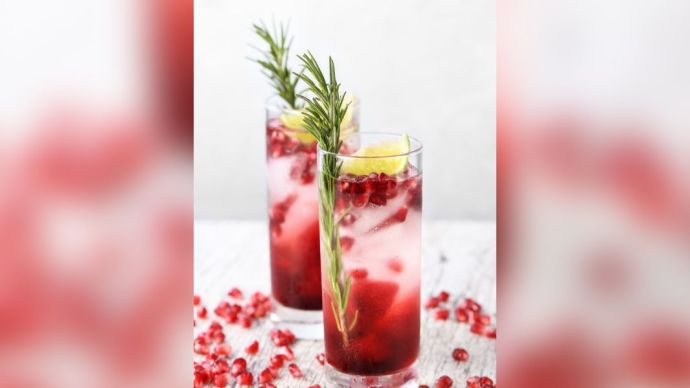 White Christmas mojitos
Mojitos are known for their refreshing, minty taste. We think, this year everything should be white! So, instead of your normal mojito – try adding some coconut rum and coconut milk – and you will have yourself a very Festive white Christmas mojito, ready to serve to your guests!
Of course we recommend this drink to those who love the strong flavours of coconut as it is a very coconutty drink. But, we think the more the merrier when it comes to the coconut rum! Add as much to suit your taste. This creamy drink gives you a little topical taste during your cold, snowy winter nights.
The 5 ingredient cocktail: 10ml caster sugar, 40ml lime juice, 20ml white rum, 15ml coconut rum, 40ml coconut milk, 1btl sparkling water. This Festive drink is especially good for large groups as it's served best after time to chill, so pre-make a batch and leave it to refrigerate and it is ready for your guests when they arrive. As simple as can be, which makes hosting Christmas parties that little bit easier.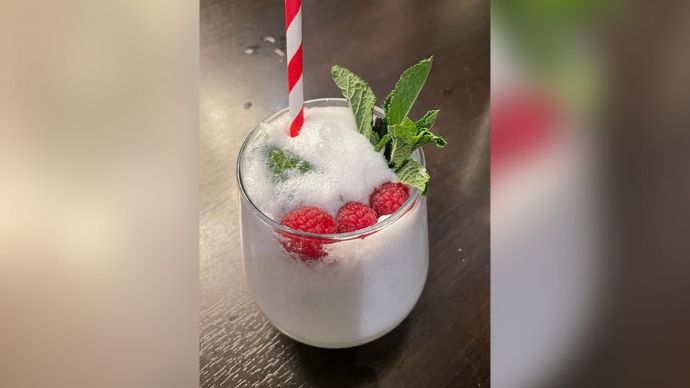 Christmas martini
There's nothing more festive than a Christmas martini. A sweet taste of Christmas in a glass. A martini that is full of tangerine, cranberry, and cinnamon flavours, that go perfectly together. We recommend pairing this drink with a sweet shortcrust orange tart, as the tangerine complements this dessert wonderfully.
This martini requires only a few ingredients: 45ml vodka, 60ml cranberry juice, 15ml triple sec, 30ml tangerine juice. To make this drink even more festive, we top it with sugared berries and orange zest for the ultimate presentation. Definitely a memorable, signature drink for the upcoming festivities.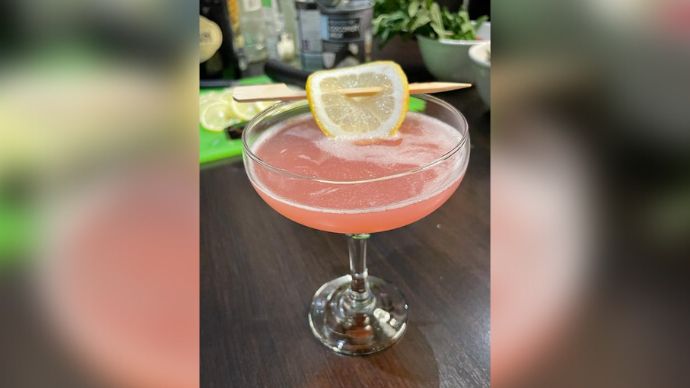 'Tis the season to treat yourself to some lovely festive drinks.
Whether you're settling in for a cosy Christmas night next to a roaring fire, or calling the entire family to the kitchen for a batch of creative drinks, these Christmas cocktails are the perfect treat. Our Flavours team love these easy and Festive drinks, so get your cocktail shakers out and get creative in the kitchen this Christmas. If you enjoy these Festive drinks then join our online Christmas cocktail classes where you can learn many more Festive recipes.