If you hop on a train in Italy, try and heed author Tim Park's advice to himself, here: 'I tell myself… Don't ask whether the train is punctual. Don't worry what Taranto will be like, what Lecce will be like, or Brindisi, or Bari. Don't be concerned that you may have nothing to say about these places. Just be here, on the journey, at every moment of the journey; when the train is hurrying on and the landscape is whisked away – here and gone, here and gone… Learn to be happy when the inspector blows his whistle; an electric warning sounds and the doors slide shut… Now Roseto, now Monte Giordano. Accept the names that come and go, places that will never mean anything to you – Rocca Imperiale, Policoro. You are simply here, on a journey from Crotone to Taranto, from this moment to the next, transported by Le Ferrovie dello Stato.'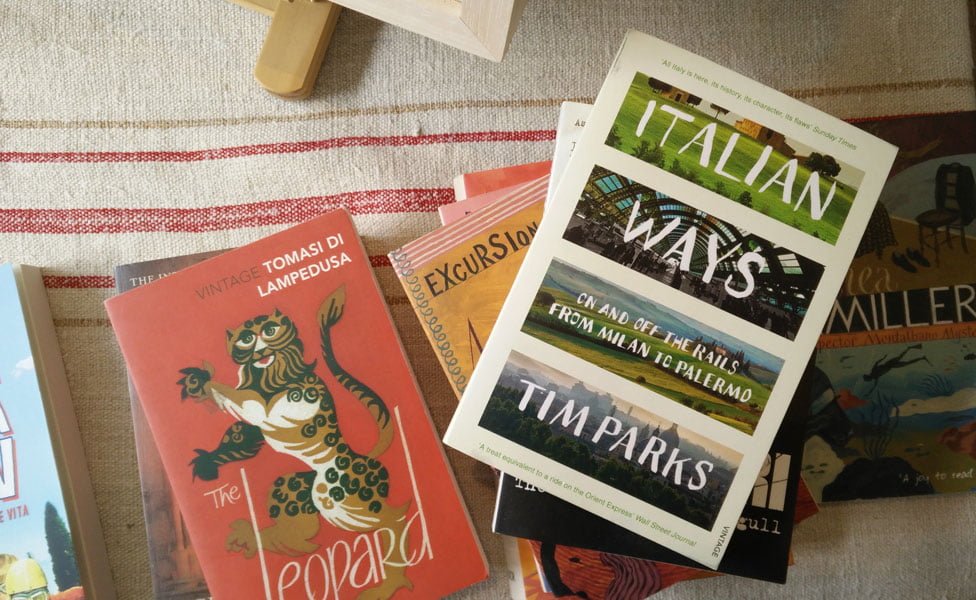 Tim is a British writer who has lived in Italy since 1980. His book about train travel in Italy 'Italian Ways: On and Off the Rails from Milan to Palermo' is part entertaining travelogue, part insight into the Italian psyche. He says, 'Everything has changed on the trains in the last ten years. The ticketing most of all, then the fast trains, and of course, Milano Centrale, which has been totally refurbished. Yet in a way, of course, nothing has changed. And I realised that this was what I could write about, how all the changes of the last ten years, with all the crazy economics and politics behind them, were yet another manifestation of the Italian way of doing things.'
Even if the journey isn't smooth, it's likely, like Park, you will encounter some interesting people and good stories along the way. Tim muses on the un-British habit of Italians to sit near you, even on an empty train. He describes waiting on board a deserted Intercity train at Milan station during a long delay due to a strike, when… 'With some effort the man swung the suitcase up onto the luggage rack, sat down, brushed imaginary crumbs from his trousers, looked at me, smiled, and began – I knew I couldn't stop him – to talk: about the strike, about a difficult change of trains that awaited him in Venezia Mestre, about the impossibility of ever knowing what would happen in Italy even when you began the most banal of journeys.'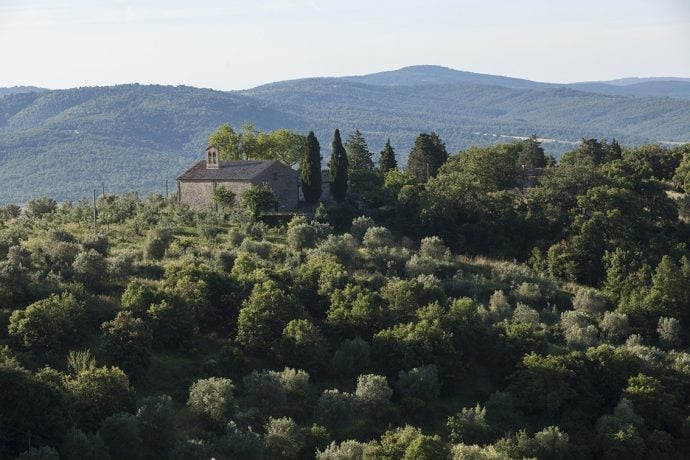 And this is where Tim's philosophy of acceptance comes in. It's not definite that you'll be delayed, or accosted by strangers, but if it happens, then that's what will be, there's not much point resisting. Each journey is a new trip into the unknown. You may be trundling along the southern coast, starkly bright and rocky, simply gazing out at the sunlight dancing on the sea, enjoying every rhythmic moment, or through Italy's Renaissance-hill-town dotted centre on the way to see some of the world's artistic wonders, even on a super-fast Frecciarosa between Turin and Venice, smart-clad babbling Italians either side. On all three, you will feel Italy's soul, and have a good seat from which to observe the Italians as well as their beautiful country.
One of the most interesting Italian train journeys to tick off your bucket list is from Sicily to the mainland, either on a sleeper or leisurely daytime trip. The 'Man in Seat 61' , who reviews worldwide train travel, says, 'The train ride overnight to Sicily is great fun…. Trains have 4-berth 'comfort' air-conditioned couchettes, and sleeping-cars with 1, 2 and 3 bed compartments with washbasin. You may find 'Excelsior' deluxe sleepers with private toilet and shower on the Rome-Catania-Siracuse route too… The sleeper was very comfortable, fresh clean sheets, soap and towels. We loaded a picnic and wine into our sleeper and had an absolute blast in our own room… Next morning, there was great scenery along the coast and the unique experience of being on a train shunted onto a boat for the crossing to Sicily. Our sleeping-car attendant sold us a tray breakfast with croissants and good coffee.'
But even if you choose a shorter trip, the skill is to make something of the journey itself. Italians like to converse on trains. Be prepared to say 'buon giorno' and chat in Italian– see some ways to practice Italian here – to your fellow passengers, particularly in southern Italy, where life in the heat takes a more leisurely pace. A good idea is to bring a picnic with a bottle of vino, and share a glass with your fellow passengers and feel Italy's beating heart in the rhythm of the wheels on the tracks.