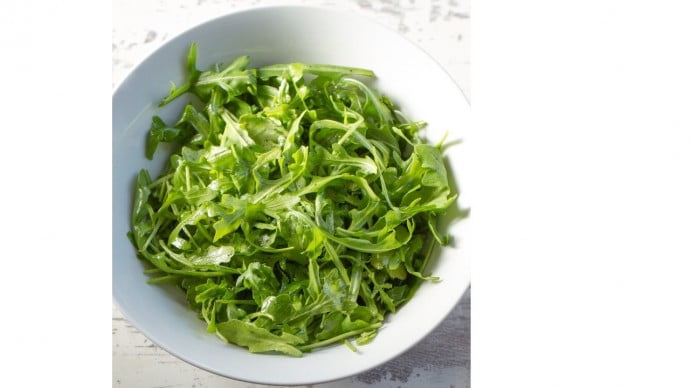 Homemade rocket pesto is such an easy recipe, we love the peppery taste from the rocket and it's such a great alternative to the classic pesto genovese. It's also a great recipe for any gardeners who are growing their own rocket, we know that rocket is easy to grow and grows in abundance, so this homemade rocket pesto recipe is perfect for anyone looking to find out what to do with their surplus rocket.
If you're looking for more recipe ideas then why not join one of our online cooking classes live from Italy taught by our Flavours cooks
Rocket pesto (PESTO DI RUCOLA)
50g rocket
1 teaspoon of rock salt
30g Mature parmigiano reggiano
30g walnuts
1 garlic clove
3-4 tablespoons of extra virgin olive oil
You can easily prepare this pesto in a food processor or blender.
The basil usually tends to bruise in a mixer, Rucola is less delicate.
Place all the ingredients in a food processor starting from the rucola, then add the walnut, the garlic then rock salt and the oil.
Start blending it.
Only now add the parmigiano. Add some oil if needed and blend into a paste.
You can use this pesto as a pasta sauce or serve it on bruschetta.
You can keep it in a jar, covered by oil, in the fridge for at least a week.
Enjoy!
Read our recommended best cookbooks for 2021