Watercolour is a very delicate form of artwork to try out, and the stunning settings of our painting holidays have inspired some beautiful watercolour pieces from our guests over the years. However, it is often perceived by beginners as the most difficult and daunting to try out. But don't worry, it's not as scary as it looks! If you use this simple watercolour for beginners guide, then you'll soon be creating masterpieces worthy of an art gallery.

1. If you buy good quality painting equipment, then you'll produce good quality paintings!
The key to a good watercolour painting lies in the quality of equipment you buy. If you buy really cheap brushes then you will run the risk of brush hairs falling out and being embedded in your otherwise perfect painting. Also, if you buy cheap low-quality paper, then what you'll sometimes find is that the paint will spread out in a blotchy way or even soak through the paper! So good quality equipment is essential.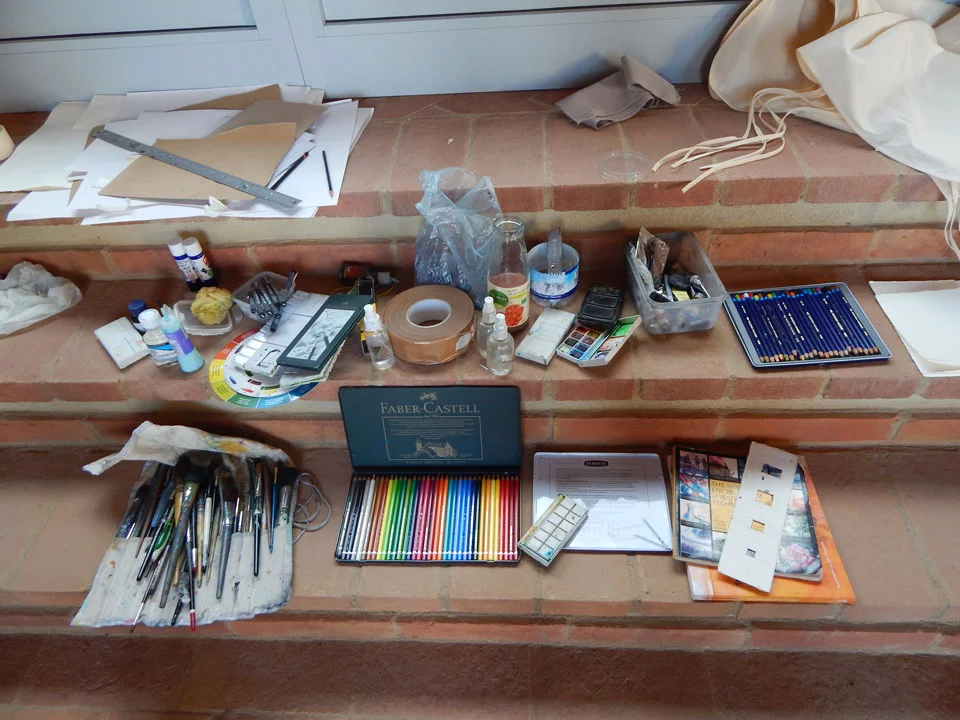 2. Test your colours out on a piece of paper before painting.
It's always good practice to have scrap piece of paper on hand to test your colours. This is because, as any watercolour enthusiast will tell you, the colour you've made on your palette will look significantly different when you actually paint it on paper. Another reason for testing your colours is that when you apply the wet paint to your paper, it will actually dry a few shades lighter than you may want it. You don't want be to painting a dark blue Venetian night scene only for the sky to become light blue.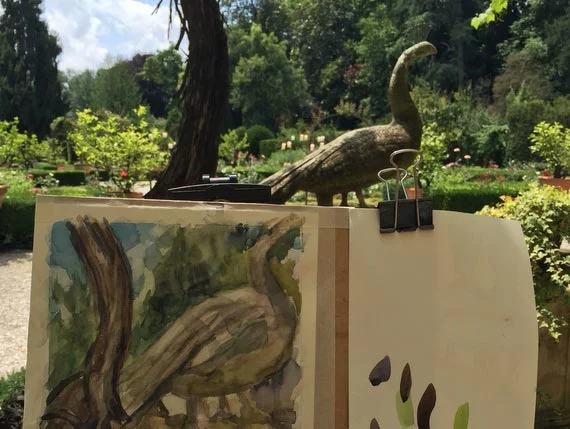 3. Always mix more paint than you think you will need.
We've all been there. You've spent ages creating the perfect colour on your palette. You're just getting the hang of the technique and your painting is at a critical point, when suddenly you've run out of paint and you'll have to spend another hour trying to recreate the exact colour. Don't worry, this is a very common occurrence and you are not alone. What seasoned watercolour artists tend to do is mix up more paint than they think, so that they can carry on creating their masterpiece.

4. Don't worry about making mistakes.
It's a common misconception that once you make an error on a watercolour then you should consign it to the dust-bin. You can blot off any mistakes with a paper-towel or a sponge, or with a clean damp brush. Due to the water-soluble nature of watercolours, you can even alter any blemishes years after they have been painted!
5. Remember to have fun! 
The most important tip for any budding watercolour artist is to have fun. If you are sitting with your easel amidst the splendour of Venice, or gazing out on idyllic Tuscan landscapes brush in hand, then it doesn't really matter how perfect your painting is! It's the experience that is the most important aspect! To find out more about our watercolour  painting holidays in Italy then contact us or get a copy of our 2016 Italian holiday brochure here. We're looking forward to hearing from you.