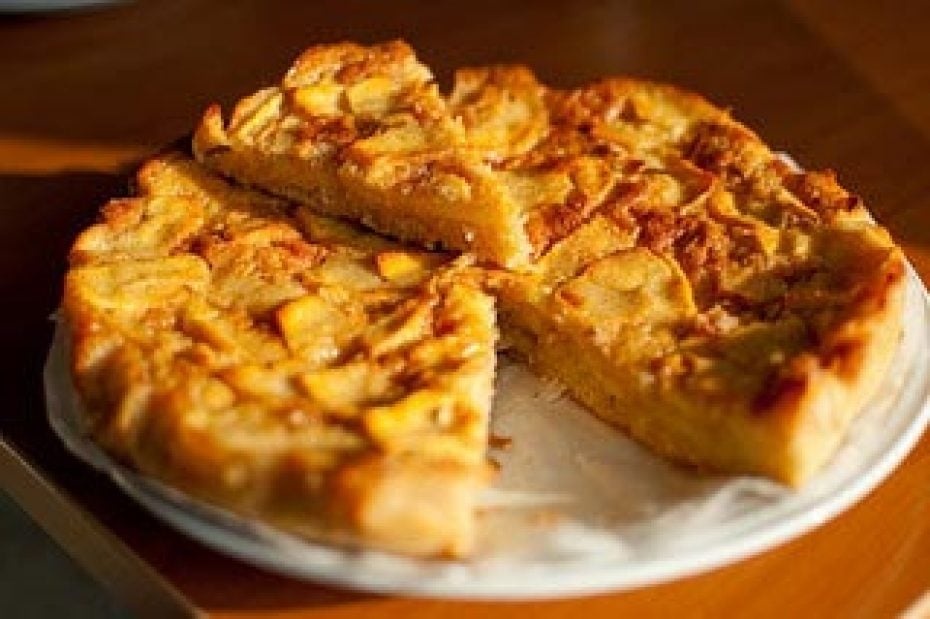 Serves: 10
Preparation Time: 15 mins
Cooking Time: 45 mins
Ingredients:
4 apples (golden)
250 grams flour
100 grams butter
150 grams sugar
1 egg
1 egg yolk
125 ml milk
1 lemon (grated zest of)
16 grams baking powder (one sachet)
salt
2 tablespoons brown sugar
ground cinnamon
Instructions:
In a bowl mix sugar with butter to make a creamy mix.

Add the eggs, flour, milk, the lemon zest, a pinch of salt and the baking powder. The dough should be creamy, if it's too thick just add small amounts of milk.

Peel the apples. Slice 3 ½ and put ONLY the other ½  in small chunks into the pastry.

Pour the mixture into a round baking tin, previously buttered and sprinkled with flour.

On the top of it, place the sliced apples as in a radial. Sprinkle 2 spoons of brown sugar and cinnamon.

Bake for 40-45 minutes. Let the cake cool before slicing.
Buon appetito!
Have we whetted your appetite for more delicious Italian food? Famous for its culinary delicacies and rich cuisine, we invite you to come with us on our
cooking holiday in authentic Tuscany
– one of Italy's best loved regions. To find out more check our availability or simply
contact
one of our experienced staff members.Photo credit:
1la