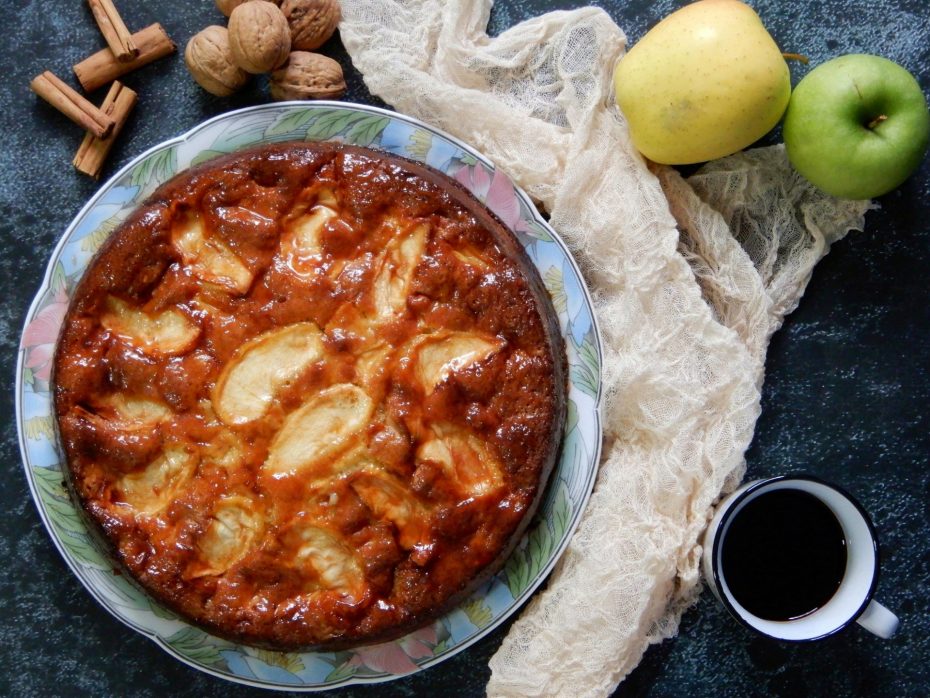 This blog was originally posted on 4th October 2014 and was updated on 22nd October 2020.
Italian cooking is all about seasonality, and what better autumn recipe than a traditional Italian apple tart!
With brown sugar and cinnamon, this Italian apple tart recipe is incredibly comforting and the perfect dessert dish to eat when the leaves start changing colour and the weather becomes cooler! The majority of the apple is embedded into a delicate, buttery dough, and it truly melts in your mouth.
Serves: 10
Preparation Time: 15 mins
Cooking Time: 45 mins
Ingredients:
4 apples (golden)
250 grams flour
100 grams butter
150 grams sugar
1 egg
1 egg yolk
125 ml milk
1 lemon (grated zest of)
16 grams baking powder (one sachet)
salt
2 tablespoons brown sugar
ground cinnamon
Instructions:
In a bowl mix sugar with butter to make a creamy mix.

Add the eggs, flour, milk, the lemon zest, a pinch of salt and the baking powder. The dough should be creamy, if it's too thick just add small amounts of milk.

Peel the apples. Slice 3 ½ and put ONLY the other ½  in small chunks into the pastry.

Pour the mixture into a round baking tin, previously buttered and sprinkled with flour.

On the top of it, place the sliced apples as in a radial. Sprinkle 2 spoons of brown sugar and cinnamon.

Bake for 40-45 minutes. Let the cake cool before slicing.
Buon appetito!

Have we whet your appetite for more delicious Italian food? With Italy being famous for its culinary delicacies and rich cuisine, why not join us in an
online cooking class
to learn new Italian recipes with a live Italian chef!