Italy is packed with beautiful scenery, from the coastal beauties of Amalfi to the heights of the Dolomites, and intriguing streets which make for some incredible photographic opportunities! To help you narrow down your list of 'must-photograph' locations, we've put together a list of the 7 most Insta-worthy places in Italy. Read on to discover where you can shoot authentic street scenes and breathtaking views throughout Italy.

1. Florence, Tuscany
Home to Michelangelo, Da Vinci and Botticelli, Florence has changed little since the 16th century and is truly a feast for the eyes (and the camera lens!) With medieval chapels, Renaissance palaces, the famous Ponte Vecchio crossing the Arno River and, of course, the Duomo of Florence Cathedral – there's an Insta-worthy spot around every corner! It's the perfect city for an incredible shot to add to your collection! Florence is also such a compact city, so it's easy to walk around and see everything the city has to offer!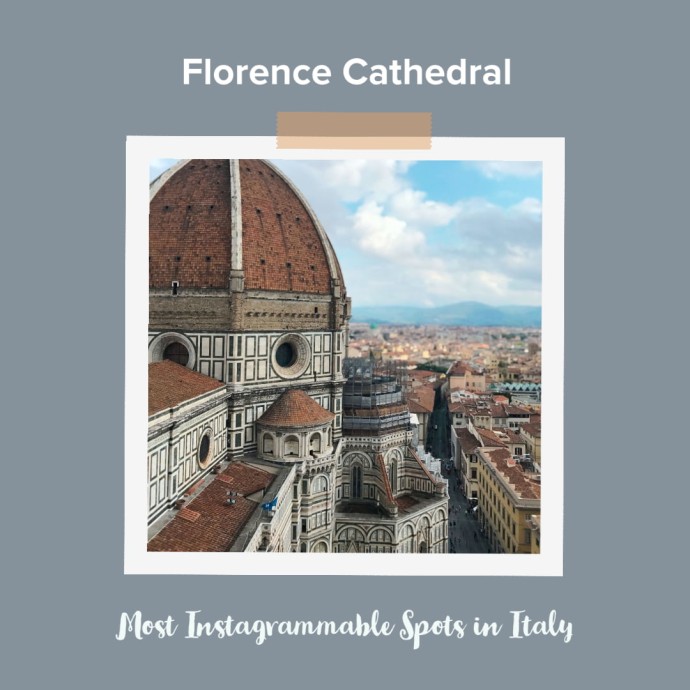 2. San Gimignano, Tuscany
Looking for a rustic, authentic snapshot of Italy? Head to San Gimignano in Tuscany! With its ancient towers, medieval walls and charming main piazza surrounded by red brick buildings, you're sure to get an iconic image! Surrounded by rolling hills, cypress trees and vineyards, there's really not a more Instagrammable place to snap a picture of idyllic Tuscany.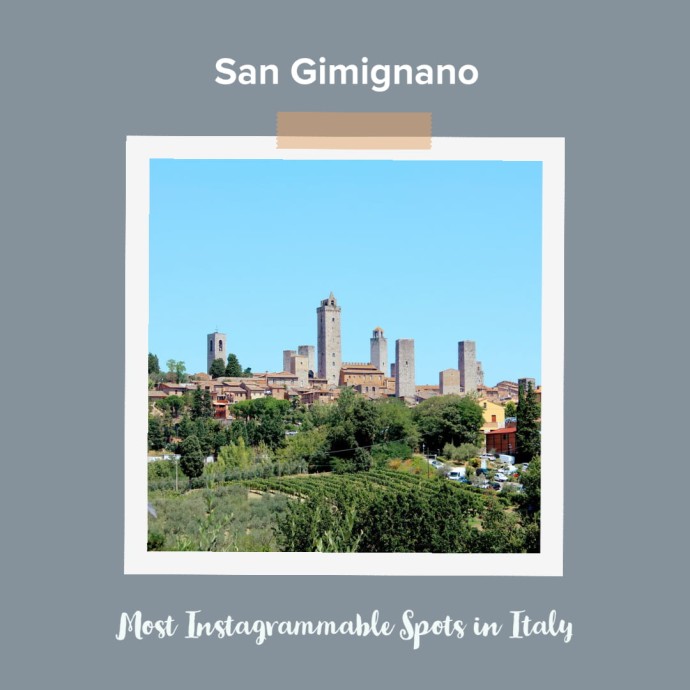 3. Venice, Veneto
The floating city of Venice has been an artistic subject for centuries, favoured by artists such as Monet, Titian and Manet (to name a few). If you're looking for a fantastic Insta-worthy place of inspiration for your photographs, then Venice is it! Situated on 118 islands, floating in a lagoon for centuries, Venice is filled with art, music, palaces and churches. Exploring the winding, narrow streets of the city, you'll find plenty of opportunities for interesting shots before coming out onto a stunning canal lined with palazzos, beautiful bridges and gondoliers!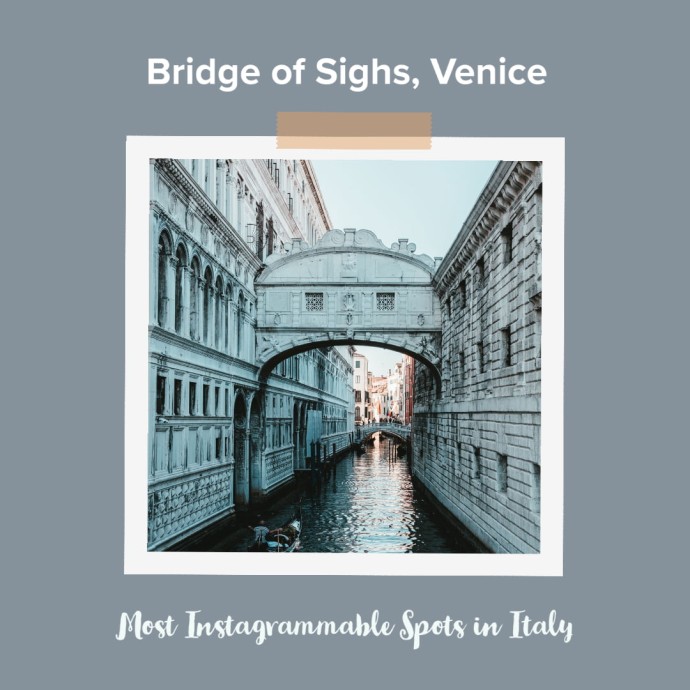 4. Ragusa, Sicily
Enchanting and romantic, Ragusa is a combination of two cities – Ragusa Ibla and Ragusa Superiore. Ibla is the ancient part of the city and was rebuilt after an earthquake in the 17th century, whilst Ragusa Superiore is filled with Baroque and Neoclassical. This merged city is brimming with intriguing architectural contrasts which makes it the perfect Insta-worthy place for your next photographic adventure!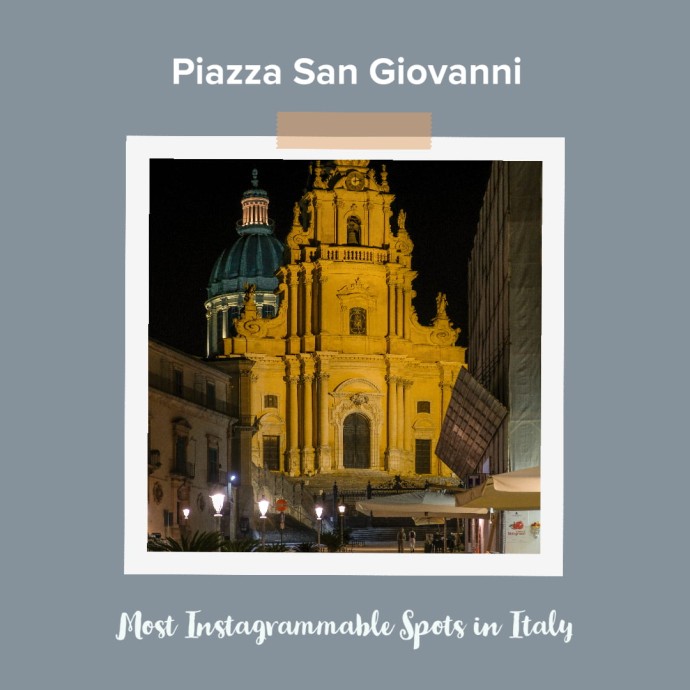 5. Bologna, Emilia-Romagna
Bologna's medieval terracotta buildings make for a captivating photograph, with the city's famous medieval towers contrasting against the blue sky. A city of contrasts, Bologna has something for every photographer, no matter your aesthetic. If you're looking for historic architecture and a sense of grandeur, head to Piazza Maggiore. You'll find stunning medieval and Renaissance architectural gems such as the City Hall, the Fountain of Neptune and some beautiful arched colonnades. If modern is more your style, you'll find a thriving street art culture around the student hubs of the city!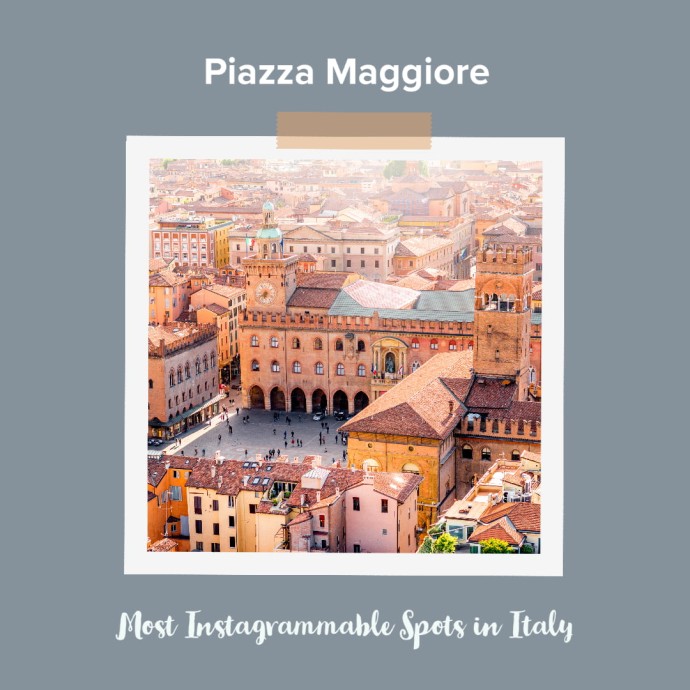 6. Lecce, Puglia
Lecce is a jewel in Puglia's crown, a baroque beauty with incredibly decorative buildings hidden around every corner! The architecture here is extremely decorative and expressive, which means that every photograph you take here is sure to have that 'wow' factor! With its southern location, there's always sunshine here, so you can wander the narrow streets to find amazing Instagrammable places throughout the city. You'll definitely capture some stunning shots when the light hits the golden sandstone buildings.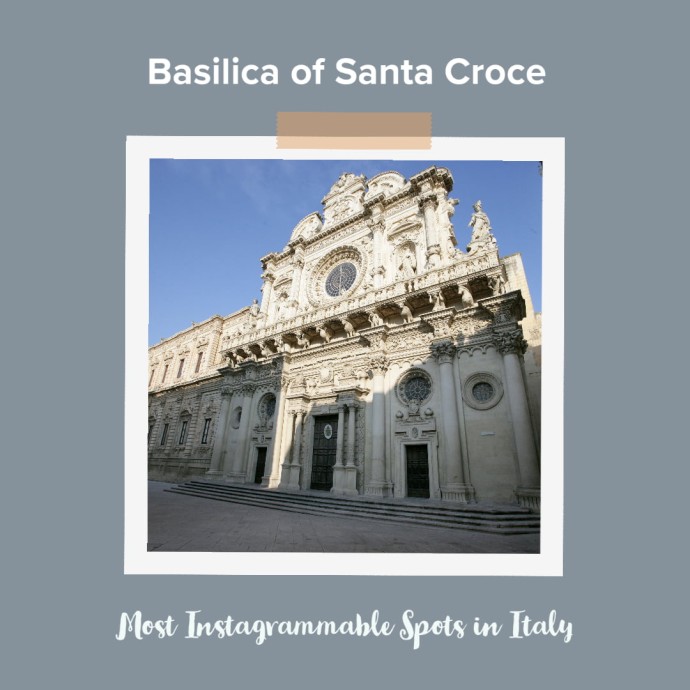 7. Ravello, Amalfi
Situated above the Amalfi Coast, Ravello is a tiny clifftop town perched 350m above sea level. Known for its lush cliff edge gardens and aristocratic villas, this tiny town has been a favourite amongst creatives for centuries, such as Wagner and D.H. Lawrence, and now it's easily one of the most Instagrammable places in Italy! Any photographs you take here are sure to be incredible snapshots of Italian glamour and style. It may be small, but the impact of this stunning town will stay with you forever!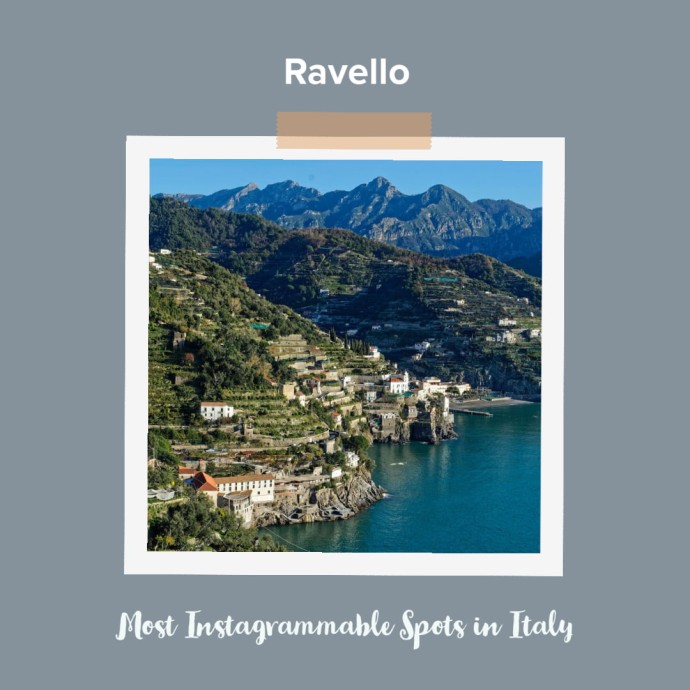 Wherever you go in Italy, we can guarantee you'll find some absolutely breathtaking Instagrammable spots – it's easily one of the most beautiful countries to visit! We'd love to see photos of your travels around Italy, so follow us on Instagram and tag #flavoursholidays in your pictures! If you're looking for more opportunities to capture incredible photos of Italy, make sure to check out our photography holidays!