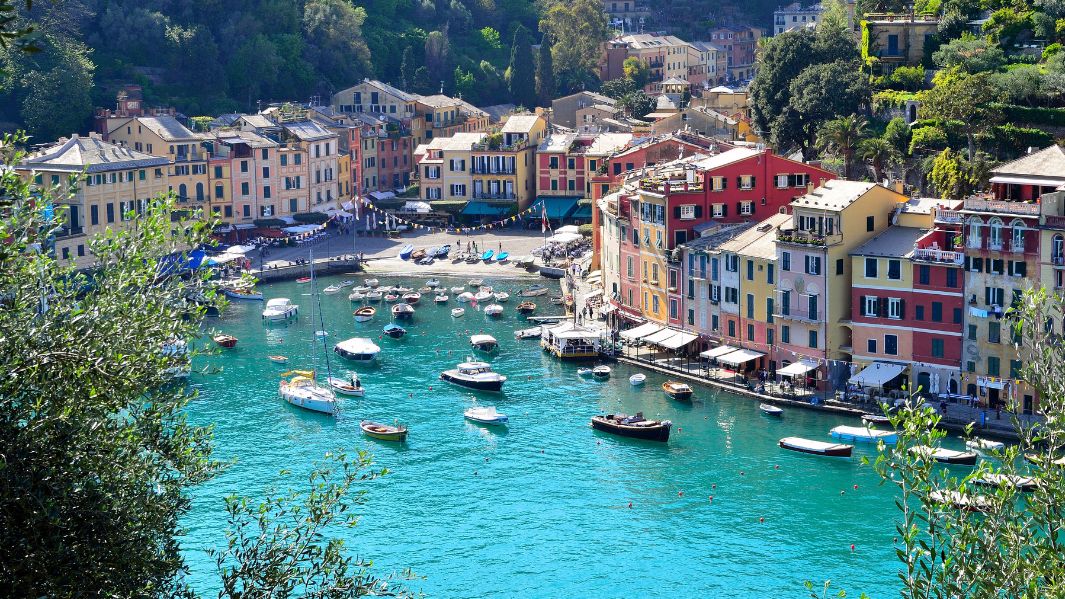 Italy is packed with stunning Instagram locations, from the coastal beauties of Amalfi to the heights of the Dolomites, and intriguing streets which make for some incredible photographic opportunities! To help you narrow down your list of 'must-photograph' locations, we've put together a list of the 7 most Insta-worthy places in Italy. Read on to discover where you can shoot authentic street scenes and breathtaking views throughout Italy to impress your family and friends.
1. Florence, Tuscany
Home to Michelangelo, Da Vinci and Botticelli, Florence has changed little since the 16th century and is truly a feast for the eyes (and the camera lens!)
With mediaeval chapels, Renaissance palaces, the famous Ponte Vecchio crossing the Arno River and, of course, the Duomo of Florence Cathedral – there are Instagram locations around every corner! It's the perfect city for an incredible shot to add to your collection! Florence, Tuscany is also such a compact city, so it's easy to walk around and see everything the city has to offer!
2. San Gimignano, Tuscany
Looking for a rustic, authentic snapshot of Italy? Head to San Gimignano in Tuscany! With its ancient towers, mediaeval walls and charming main piazza surrounded by red brick buildings, you're sure to get an iconic image! Surrounded by rolling hills, cypress trees and vineyards, there's really not a more Instagrammable place to snap a picture of idyllic Tuscany with the unforgettable skyline.
Be sure to tag us in your pictures on Instagram or Facebook, we'd love to see them!
3. Venice, Veneto
The floating city of Venice has been an artistic subject for centuries, favoured by artists such as Monet, Titian and Manet (to name a few).
If you're looking for a fantastic Insta-worthy place of inspiration for your photographs, then Venice is it! Situated on 118 islands, floating in a lagoon for centuries, Venice is filled with art, music, palaces and churches. Exploring the winding, narrow streets of the city, you'll find plenty of opportunities for interesting shots before coming out onto a stunning canal lined with palazzos, beautiful bridges and gondoliers!
Don't freak out if you get lost in the small winding streets, take the opportunity to capture moments that can last a lifetime! Take a look at our Instagram page and spot our stunning images of Venice! If you're fancying a Venetian break, why not join one of our cooking holidays in Venice. You can get the best of both worlds – capturing stunning photos and eating Italian food!
4. Ragusa, Sicily
Enchanting and romantic, Ragusa is a combination of two cities – Ragusa Ibla and Ragusa Superiore. Ibla is the ancient part of the city and was rebuilt after an earthquake in the 17th century, whilst Ragusa Superiore is filled with Baroque and Neoclassical.
This merged city is brimming with intriguing architectural contrasts which makes this one of the most perfect Instagram locations for your next photographic adventure!
5. Bologna, Emilia-Romagna
Bologna's mediaeval terracotta buildings make for a captivating photograph, with the city's famous mediaeval towers contrasting against the blue sky. A city of contrasts, Bologna has something for every photographer, no matter what your aesthetic is. If you're looking for historic architecture and a sense of grandeur, head to Piazza Maggiore.
You'll find beautiful Renaissance architectural gems such as the City Hall, the Fountain of Neptune and some beautiful arched colonnades. If modern is more your style, you'll find a thriving street art culture around the student hubs of the city! Our guests have travelled to Bologna with us and told us they loved the architecture of the buildings.
6. Lecce, Puglia
Lecce is a jewel in Puglia's crown, a baroque beauty with incredibly decorative buildings hidden around every corner! The architecture here is extremely decorative and expressive, which means that every photograph you take here is sure to have that 'wow' factor!
With its southern location, there's always sunshine here, so you can wander the narrow streets to find amazing Instagram locations throughout the city. You'll definitely capture some stunning shots when the light hits the golden sandstone buildings. You can visit Lecce whilst being on a cooking, Pilates or language holiday with us!
7. Ravello, Amalfi
How can we forget! Situated above the Amalfi Coast, Ravello is a tiny clifftop town perched 350m above sea level. Known for its lush cliff edge gardens and aristocratic villas, this tiny town has been a favourite amongst creatives for centuries, such as Wagner and D.H. Lawrence, and now it's easily one of the most Instagrammable places in Italy!
Any photographs you take here are sure to be incredible snapshots of Italian glamour and style. It may be small, but the impact of this stunning town will stay with you forever!
A few extra Instagram locations
Gallipoli, Puglia
This is an Instagram worthy location you want to tick off on your list. Gallipoli, Puglia is known for its beautiful sunsets. For all you sunset lovers, we definitely recommend travelling to this Instagram location!
Grab a seat by one of the seaside bars and immerse yourself in the photography of the sunset. Our cooking holidays in Puglia take you out on a day trip to Gallipoli so you can experience the stunning sunset yourself!
Positano, Amalfi Coast
The well known Positano located on the Amalfi Coast is one of the most Instagram locations! With many influencers visiting Positano, we see beautiful images of the vertical town looking down to the beach with the blue sea and sky surrounding the coast.
Sounds like a dream, right? Imagine sitting at a cafe on the coast with a fresh glass of wine or even an Aperol spritz to fit in with the locals!
Wherever you go in Italy, we can guarantee you'll find some absolutely breathtaking Instagrammable locations – it's easily one of the most beautiful countries to visit!
We'd love to see photos of your travels around Italy, so follow us on Instagram and tag @flavoursholidays in your pictures! If you're looking for more opportunities to capture incredible photos of Italy, make sure to check out our photography holidays!
We can't wait to see your photographs!
Originally published 7 Aug 2020 | Updated 23 Nov 2022