Retired art teacher, Caroline, 65, talks to us about how her recent Pilates holiday in Sicily gave her a new lease on life:

Why did you choose a Pilates holiday?
I had a hip replacement operation earlier this year, and needed something to help me get back my strength and mobility. Plus it was in Sicily! Sounded like a win win.
What was your previous Pilates experience?
I'd done a tiny bit of Pilates in the past, but was pretty much a beginner coming into the holiday. Our teacher Ros was absolutely brilliant at teaching such a mixed ability group.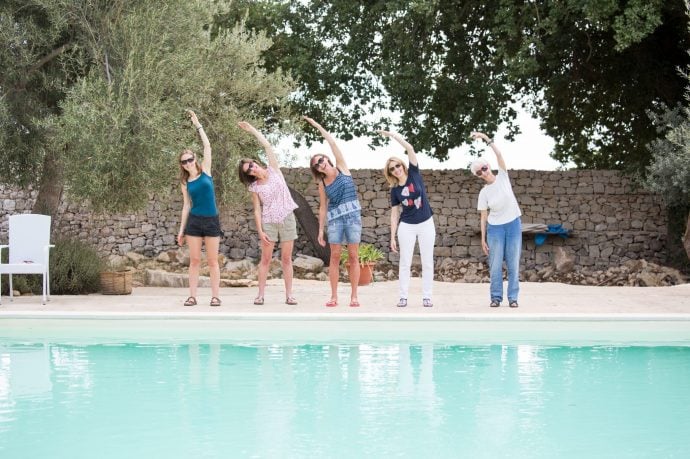 Where was the holiday based?
Our base was a beautiful, restored 19th century villa in the olive and almond groves above Ragusa in southern Sicily. It was utterly idyllic, with a panoramic roof terrace where we'd do our Pilates, and a beautiful pool for holiday novels galore. The rooms were stunning, with mosaic plunge pools and lovely split-level layout. And of course, there's no single supplement on Flavours Holidays retreats, so that was a huge bonus.
What was your daily schedule?
We always started with Pilates on the roof terrace from 8am til 9am, then breakfast in the sun, followed by mornings by the pool. There was another Flavours Holidays group doing a cookery course, so at lunch time we'd meet up for long, relaxed lunches with plenty of chat (and Prosecco!), feasting on whatever they'd cooked up that morning.
After lunch, a minibus would take whoever fancied it off to a different town each day. The villa is close to a string of beautiful Baroque towns such as Modica and Ragusa, so we'd just spend an hour or so drinking in all that staggering beauty. I even saw Inspector Montalbano himself, filming in Sicily!
Back at the villa, we'd have a second Pilates session at about 6pm, then dinner, again with the cookery group, either at the villa or in town. It was bliss.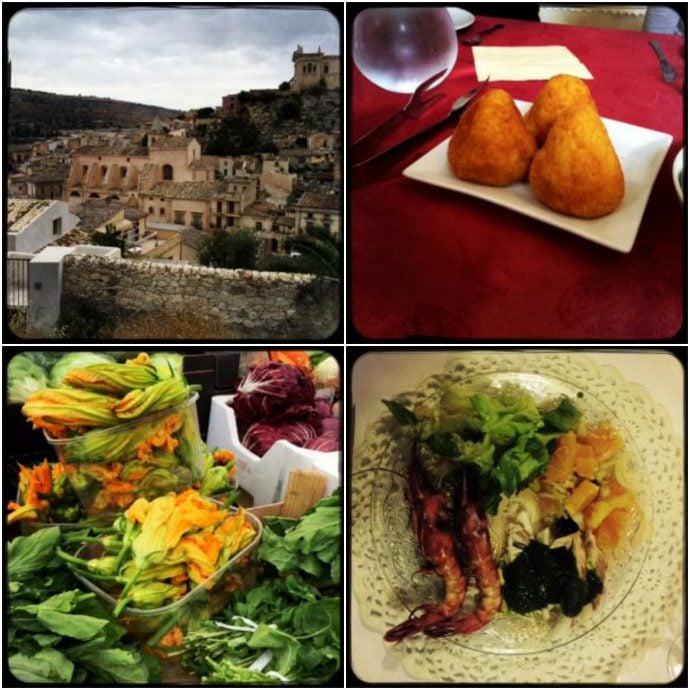 What was the highlight of your week?
I remember one morning, doing Pilates on the roof terrace, looking out onto the fields just as the sun was beginning to bathe them in that golden light. There was birdsong filling the air with chatter, and that gorgeous first light warming us up, and I remember thinking: "Life just doesn't get any better than this". It's stayed with me even now.
Did the holiday have any lasting effects?
Absolutely. For years my hip has caused considerable pain and I'd put on weight as a result of being so inactive. But I'm a new person now. Ros gave us each a personal Pilates plan to take home with us, and I do Pilates twice a week now, I've lost weight, too. I literally feel 40 years younger.
Are you interest in a Pilates holiday? Here at Flavours we value our guests, and would love to have a wee chat with you!