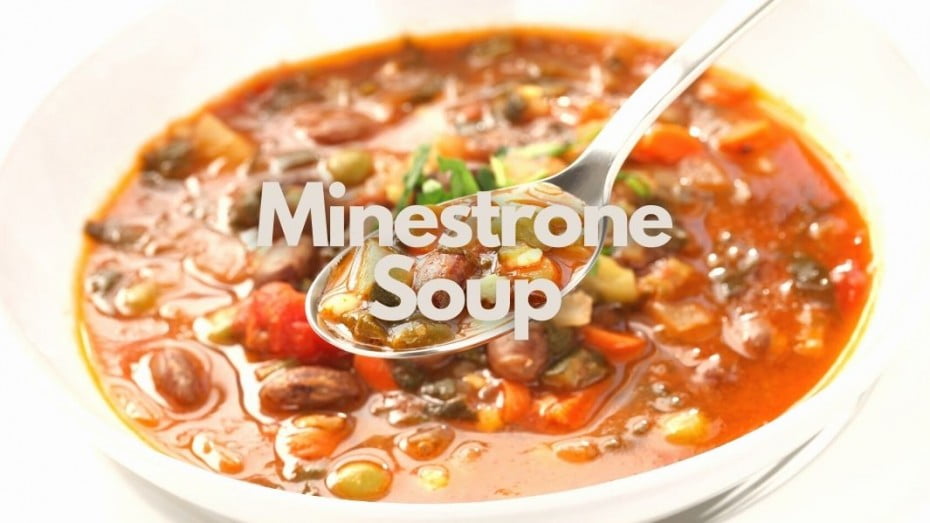 How to make Minestrone Soup
It's time to take it back to a good old favourite – Italian minestrone soup! This hearty Italian soup is filled with colourful seasonal vegetables and pasta, what's not to love.
Minestrone soup was originally created to use up left overs so using any vegetables you have to hand will work. For this recipe our Chef Livia used a wide range of vegetables along with ditali pasta and a few additional ingredients. As this is an Italian classic, Livia has mastered the process of making the dish which has been passed down through generations in her family.  Follow along with Livia's recipe which was previously made during a cooking live on Flavours Facebook! If you have missed the facebook live you can watch it on our YouTube channel where you will also find many other cooking videos.
Serves: 4
Preparation Time: 10 mins
Cooking Time: 1 hr 30 mins
Ingredients:
150 g green beans
200 g Savoy cabbage
3 medium potatoes
200 g pumpkin
200 g courgettes
1 broccoli
Some cauliflower
2 small tomatoes
1 medium onion
2 carrots
2 celery stalks
extra virgin olive oil
salt
1 Parmigiano Reggiano crust
100 g seasonal vegetables (for example, peas in summer or borlotti beans in winter) *Optional*
2/3 spoons of Pesto *Optional*
120 g small pasta ( brichetti or ditali) *Optional*
Instructions:
Finely dice the carrots, celery and onions. This is going to be the soffritto.

In a terracotta pan, pour some extra virgin olive oil and gently fry the soffritto in it.

Chop all the other vegetables into small cubes. They have to be the same size, this way they will cook evenly.

When the soffritto is ready, add the small cubes of veggies. Stir everything together till combined and then add about a litre of water.

Add the crust of the parmigiano and leave it to cook with the veg.

Leave the minestrone to cook for about an hour.

Check the soup to make sure there is enough water if it's reduced add more.

When almost ready , use a blender to reduce the consistency of the minestrone. Only blend a part of the soup. Leave the rest to the side.

Add the small pasta and let it cook with the liquid of the minestrone while it's reducing.

Season with salt and pepper.

Before serving, add pesto if you want to add extra flavour.
Enjoyed Minestrone Soup?
Join our amazing chefs on their on-demand & online cooking classes, where you can cook along with them and make more delicious dishes. If you're looking for recipe ideas why not check out our recipe blog, our easy aubergine parmigiana recipe is always popular.