Flavours painting tutor, Robert Nelmes recalls an inspiring day trip to Marzamemi – a little fishing village in the south-east of Sicily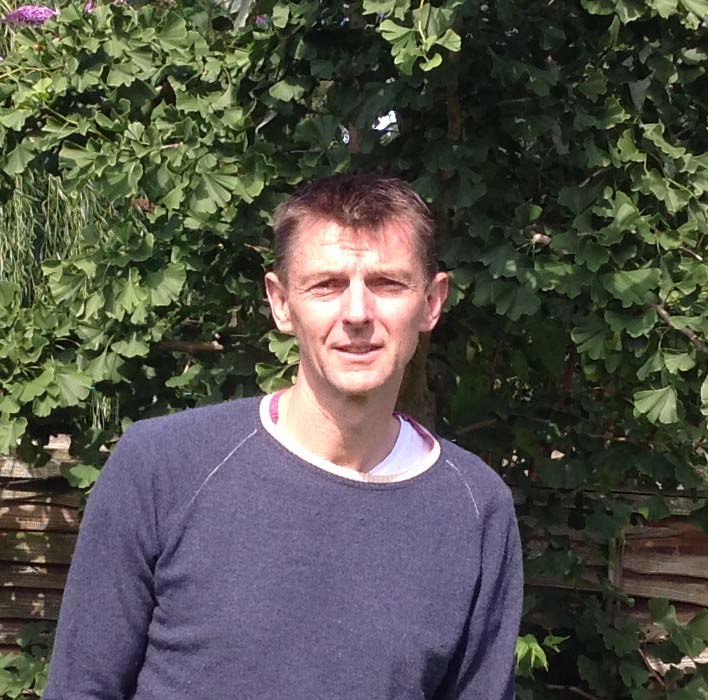 Why Marzamemi?
"On my first painting holiday as a tutor with Flavours, I went to Sicily. As part of the holiday, we visited the old tuna port of Marzamemi which lies on the southern tip of Italy, further south than the top of Tunisia.
It is an interesting mix of Italian and North African architecture and culture. The day was hot and clear with a few wispy high clouds streaking across an otherwise azure blue sky.
The buildings around the harbour, now a mix of gift shops and cafes once serviced Scillies largest tuna fishing port.  It doesn't take too much imagination to visualise the hustle and bustle of those bygone days.
A maze of alleyways leads you back into the town with picture perfect doorways and clever compositions at every turn.  However, what really caught our imaginations, was the contrast between the water and the old dry stone buildings, so this is what we settle down to paint.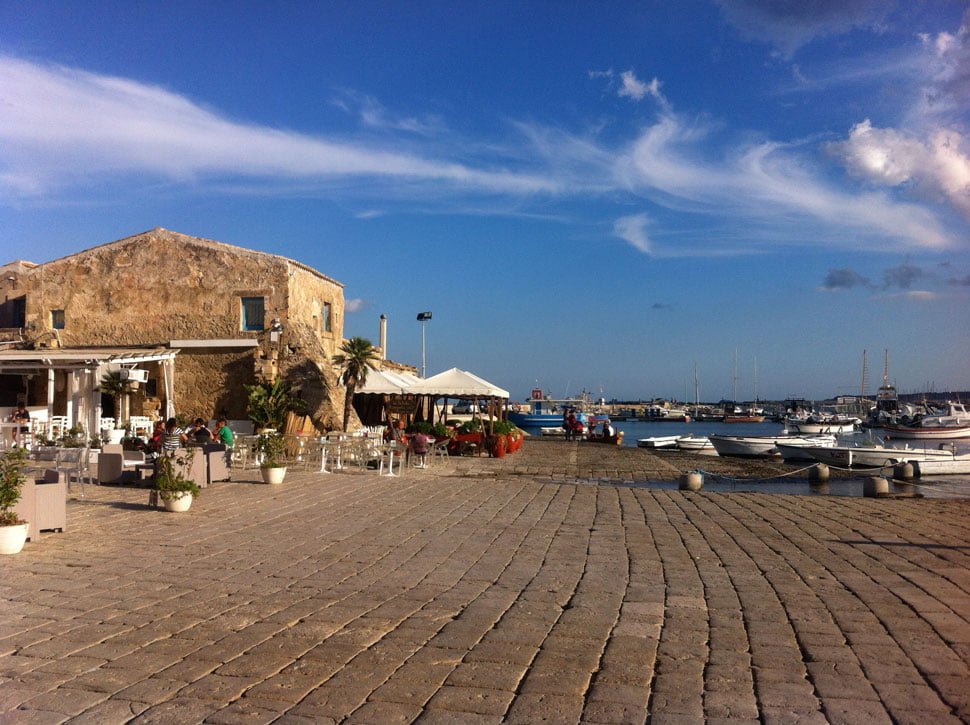 The compositions here look after themselves, and it is not long before we're all immersed in our painting, oblivious now to the strangers eye that wanders from artist to artist.
We take a little time with our drawing, but once we start with the colour we work with as much speed and commitment as possible. The light is strong and directional, the shadows deep and short.
They don't stand still for long and capturing this moment in time requires a leap of faith, that once taken reaps a genuine reward.
We painted for an hour or so then break for some well-deserved refreshment. We discuss the challenges of the shifting light and how best to capture its transition, which elements to select within the composition, what to leave out or move and how best to mix the blue of the sky.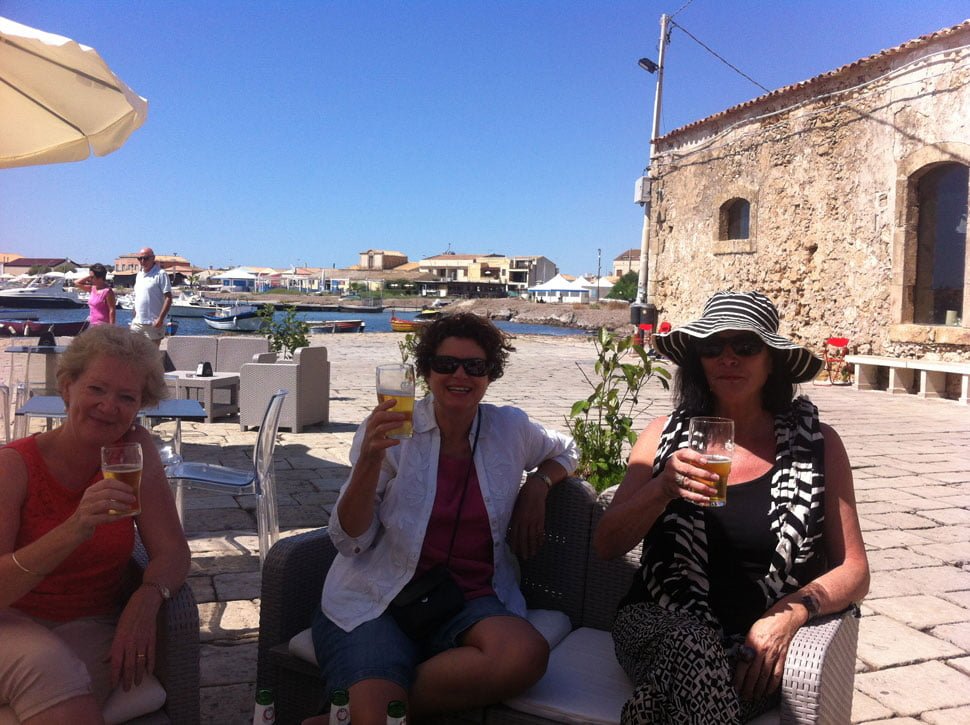 Now busy with people milling about, locals melting into the crumbling facades, their smiles encouraging our gaze. Visitors peer over with admiration, probably wishing they could give it a try.
Before we knew it our time was up, it had flown by and that happens when you paint. Our friendly driver beckoned us away – we had a dinner date to keep. It was a great day painting, as the finished artwork proved.
The people of Sicily were so friendly and we even accepted a glass of Prosecco from the kind folk at a wedding we came across in the village square!"