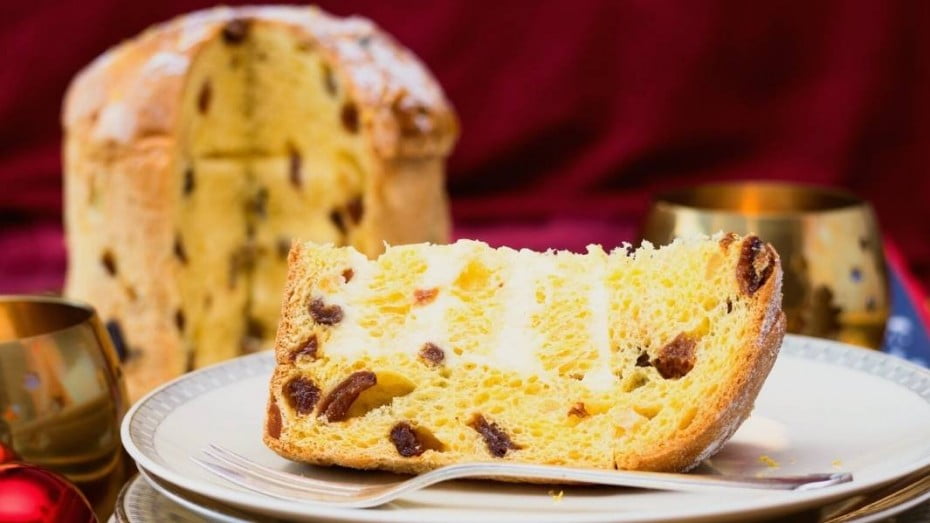 How to prepare Panettone Stuffed with Mascarpone
Panettone stuffed with mascarpone is the perfect way to end a Christmas lunch or dinner. This amazing recipe is put together by our lovely chef Livia. It is quick and easy and a great dish to impress your friends and family. Enjoy with some sweet or sparkling wine.
Serves: 6
Preparation Time: 10 mins
Cooking Time: 20 mins
Ingredients:
1 panettone (750g)
500g mascarpone
175g/6oz caster sugar
300g robiola ( or a creamy cheese)
100g icing sugar
Vanilla pod or dash of essence
300g dark chocolate
50g cherries candy fruit
100g butter
1 orange
Instructions:
Whisk the mascarpone with the vanilla seeds or essence and the icing sugar until you obtain a very smooth cream.

Add the cherries, candy fruit and the zest of the orange with the dark chocolate which you can dice up into small pieces.

Now let's empty the panettone. The leftover inside of the panettone would be perfect for your Boxing Day breakfast!

Slice the panettone at the bottom, about 1cm from the base. From the bottom you can scoop out the inside of the Panettone leaving a 1cm edge

Fill the panettone with the mascarpone cream mixture.

Place the bottom back on to the Panettone to cover the cream mixture and wrap it with cling film. Place it in the freezer for about 4 hours before serving it and take it out approx. 30 mins before serving.

Now melt 150g of dark chocolate with the butter and when it is cooking down spread it on the top of the panettone.

Pop it in the fridge and serve it when the chocolate has hardened!

Buon appetito!