This week we talk wine with Peter McCombie. Awarded with the Master of Wine qualification in 1994, we thought he would be the best person to discuss Italian wine with. So, read on and find out what a true expert recommends when it comes down to Italian wine…
What started your passion for Italian wine?
My first 'proper' job in the UK wine trade was working for an innovative company specialising in high quality Italian at a time when Italian wine was not very fashionable. It was exciting to show wines to customers who often had quite low expectations about the wines, only to be impressed by the quality in the glass.
What would you say it is that distinguishes an Italian wine from others?
It is a cliché, but Italian wines really do need to be drunk with food; it's how they drink them and they do taste better that way.
What is an up and coming wine region in Italy?
Can I have two? Campania in the south has distinctive and exciting native varieties, not a lot of Chardonnay or Cabernet here. There are mostly fairly affordable refreshing whites made from Greco, Fiano and Falanghina and more serious structured red wines especially made from Aglianico. These wines are not as well known outside Campania as they should be. Sicily is better known but mostly for cheap and cheerful wines, but there are many other wines of real character. Wines from the slopes of the volcano Etna, both red and white are fantastic and there are interesting and highly drinkable wines from all across the island
If you could visit any vineyard in Italy where would it be and why?
My heart is in Tuscany. I have many friends there, making some great wines. I am especially fond of Paolo di Marchi, who is not only driven and obsessed with quality, but humble and charming too. His estate Isole e Olena is a romantic confection of sloping, orderly vineyards and olive groves and wild 'bosco' complete with unruly cinghiale, with the obligatory Tuscan farm buildings
What is your favourite Italian food and wine pairing?
Too hard to chose! Maybe bistecca alla Fiorentina, rare in the middle, charred on the outside, dressed with rucola, olive oil (from Selvapiana) and lemon, served with Cepparello (the 100% Sangiovese from Isole e Olena)
Grazie Mille!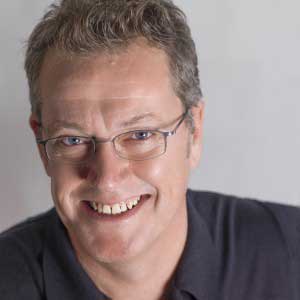 About
Peter McCombie is a Master of Wine and Co-Chairman of the International Wine Challenge. He operates a global wine consultancy service, with a particular focus on the UK On Trade. His clients have included the Dorchester Hotel, Jamie Oliver's Fifteen and Barbados's The Cliff. As well as writing about wine he is in demand as a teacher and entertaining speaker. He is an authority on Italian wine.
It's your turn!
Would you also choose Sicily as your top Italian wine region? Or, do you prefer wine from different areas? What is your perfect food and wine match? Simply let us know by commenting below – we are excited to hear your opinions!
…And, if you would like to try the wines of Sicily and Tuscany yourself and pair them with some truly irresistible, authentic food from the regions – then why not join us on one of our Italian cooking holidays? Contact our lovely team here to find out more!