Sicily is an island of contrasts, mixed cultures and changing landscapes. Its ideal location in the middle of the Mediterranean means it is bathed in sunshine most of the time. It has an amazingly diverse and ancient heritage which can be found in its local cuisine. We base ourselves in the south-east of the island and the surrounding area is dotted with well-known historical sites, such as Siracusa's Greek Theatre, and the Baroque towns of Noto and Ragusa which are day-trips on your cooking holiday.
I had a fantastic holiday – it was a beautiful venue with great company. The cooking lessons were so much fun and I learned a lot! Giulia and Luca did a fabulous job making us all feel welcome and relaxed.
Dates and Availability
| Date | Price From | Availability | Enquiry | Booking |
| --- | --- | --- | --- | --- |
| 08th October 2017 | £1599 | Last Room | Enquire » | |
| 22nd October 2017 | £1599 | Available | Enquire » | |
At a Glance
Stay in a gorgeous 19th Century farmhouse on a private estate.
Enjoy the exotic and culinary heritage of Sicilian cuisine.
Day trips exploring some of Sicily's most historic and beautiful towns.
Learn how to make authentic Sicilian dishes such as pasta con le sarde and cassata.
Your Holiday Price Includes
No Single Supplement
£100 towards your flight costs.
5 cookery lessons with our Italian chef.
Private, en-suite accommodation in our Sicilian villa.
Explore the Baroque towns of Ragusa and Siracusa.
All meals and wine, including 2 meals at a local restaurant.
Where you're going to stay
The villa where our cookery course in Sicily takes place is held is on a private estate. The villa dates back to 1848 and was built in a typical Sicilian style. Chosen because of its location, it has some beautiful views of the surrounding areas. Upon waking up in the morning – to clear blue skies – you can enjoy breakfast outside and soak up the sea views. Within the grounds of the estate, there is an outdoor pool which is surrounded by almond and olive trees. After a dip, you can sit back and relax on the terrace. Sicily is an ideal place for a Mediterranean island holiday and our villa is the perfect place to kick back and relax. View our photo gallery to see more of your venue.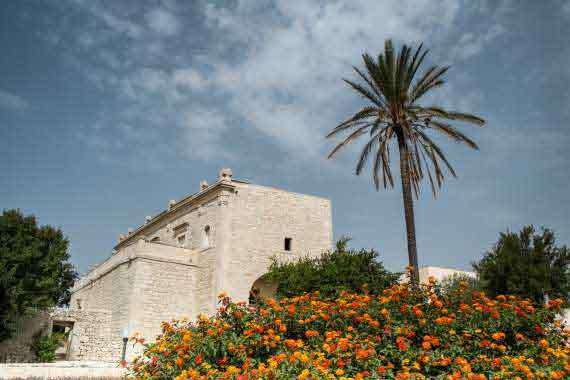 Discover authentic Sicily
Sicilian cookery is very much embedded in the history of the island. Various civilizations – Greek, Roman, Arabs, Normans, Spanish, and British – have left their mark. From a gastronomic point of view, the influence of these invaders is still very much in evidence today. We organise holidays to Sicily during Spring and Autumn – the best times of year to be there. It will be comfortable without the extreme heat of mid-summer and without getting too cool in the evenings. For those who like it mild, May and October are best, or if you're looking for hot days and balmy nights, June and September are better. Would you like to find out more? Make an enquiry here >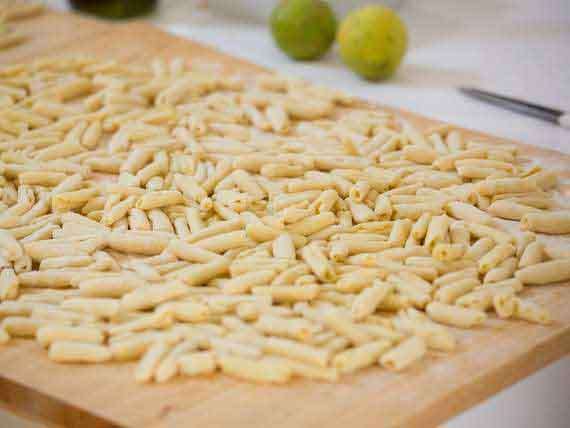 How to get there?
Direct flights from the UK to Catania are from London Gatwick. There are connecting flights to most regional airports. We can give you options and arrange your flights for you. If you are coming from outside the UK , we will give you times to meet us in Catania at the beginning of your Flavours holiday and transfer you back to the airport at the end. Our Sicily cooking course is very popular due to Sicily's unique cuisine and places fill up rapidly. Dates and availability are limited, so book early to avoid disappointment! To find out more contact us >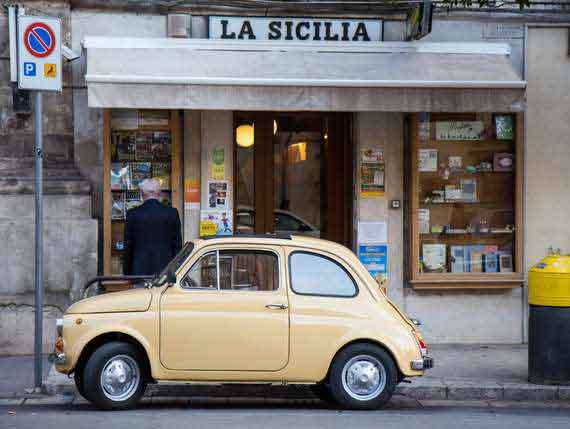 Still unsure? Look at some pictures our guests have taken on their holiday!
Our guest photo gallery will give you a flavour of your authentic Italian cooking holiday - from ancient sights in beautiful Sicily to fun cooking lessons - here is what you can expect from your holiday.