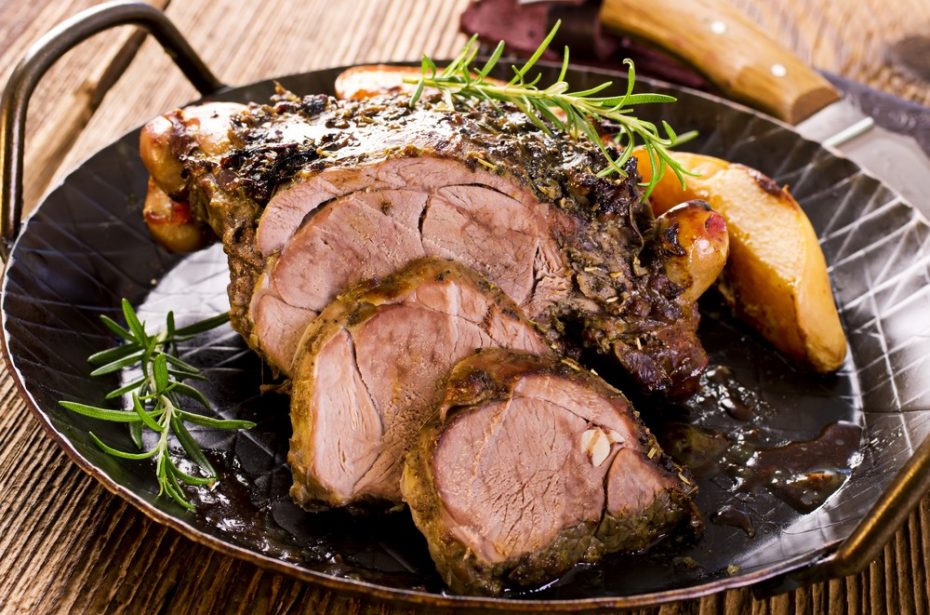 Ingredients:
1kg leg and rib of lamb
Salt
Pepper
Rosemary
Juniper essence
2 cloves of garlic
3 or 4 glasses of white wine
½ glass of olive oil
½ glass of lemon juice
½ glass of water
Instructions:
Wash the pieces of  lamb and dry them with kitchen paper.

Place the pieces in a bowl, add the sage, rosemary, juniper essence and 2 cloves of garlic. Pour 2 or 3 glasses of white wine, a generous glug of olive oil, and the juice of half a lemon over the top.

Cover the bowl with cling film.

After 2 hours flip over the lamb and cover again.

Leave the lamb to marinate overnight.

The following day flip over the lamb, and remove from the bowl.

Place the lamb in a pan, cook it on a high heat until browned, flip over and add the sauce of the marinade (take out the whole cloves of garlic) and some salt and pepper.

Brown both sides of the lamb, add salt and pepper.

Add the rest of the white wine and a glass of water to the lamb.

Cover the pan with a lid and continue cooking for 30/40 minutes on a low heat.

Once cooked, leave to rest for 20 minutes or so, and then carve.
From everyone here at Flavours, we wish you Happy Easter and a wonderful holiday break. Buona Pasqua!