How to make Sicilian meatballs in lemon leaves
This Sicilian meatball recipe is so simple yet so delicious. The Italian name for meatballs is 'Polpettes' and in Sicily, you would call them 'Purpetti'. Try out this recipe to decide your preferred meatball, Polpettes or Purpetti?
If you are looking for more recipes like this Sicilian meatball dish you can take a look at our YouTube where you can follow along with our chef Livia!
Ingredients
500 g minced ground veal
15 g breadcrumbs
60 ml milk
2 small eggs
10 g finely chopped parsley
60 g parmesan
15 lemon leaves
Salt
Pepper
Method
Preheat the oven to 200 C
Mix all of the meat, eggs, breadcrumbs, parmesan, parsley, salt and pepper into a bowl until it all comes together and looks like a paste
 Roll the mixture into 5cm
Roll lemon leaves over the meatballs and secure them by placing a toothpick through them
Place the meatballs in a baking pan and bake for 15 minutes
Plate up the meatballs to serve. Take the lemon leaves off before eating!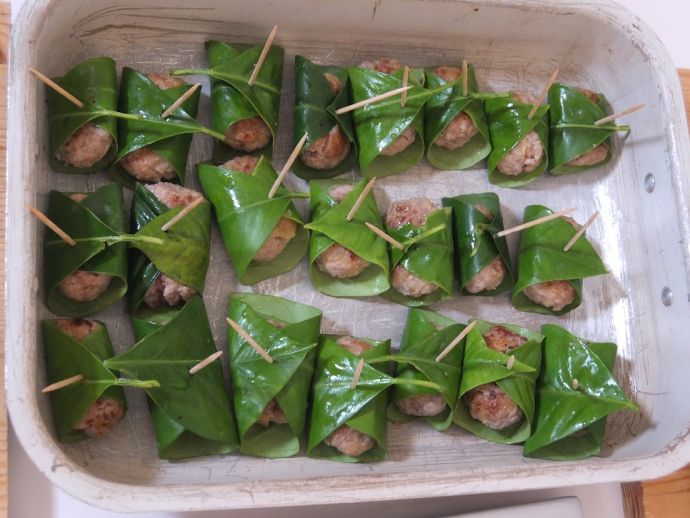 We're sure you will enjoy this Sicilian meatball recipe
Check out our Italian meatballs recipe to decide whether you prefer Italian meatballs or Sicilian meatballs! If you do enjoy it, be sure to pop back here and leave us a comment.
Why not take a look at our Food blog where you can find other Italian recipes!