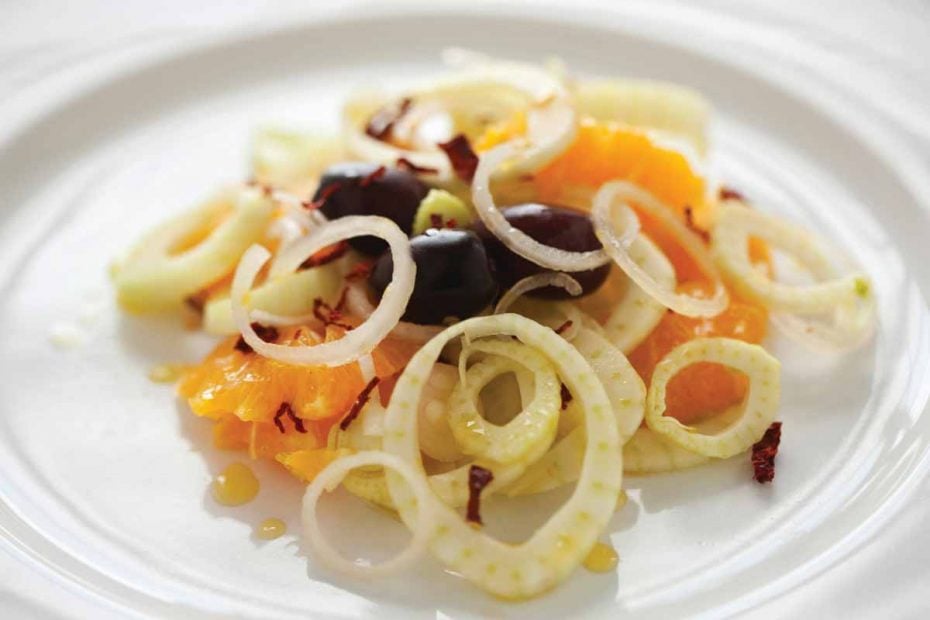 Serves: 4
Preparation Time: 10 mins
Ingredients:
4 Oranges
2 Fennels
16 Black olives
1 Green onion
Olive oil, salt and pepper
Instructions:
Peel the oranges, cut them in two halves and then slice finely.

Wash the fennel in some cool water and cut them into fine slices, much to the same size as the oranges.

Slice some green onions and add to the salad. Stir all the ingredients together and place into a salad bowl.

Dress with some good quality olive oil and black olives and season with salt and pepper.
Why not taste the flavours of Sicily for yourself this year? Our
cooking holidays
offer you the perfect opportunity to cook more authentic regional food on the breathtaking island of Sicily and enjoy some (much needed) Sicilian sunshine! Check our next departures 
here
 or
contact
a member of our lovely travel team today.