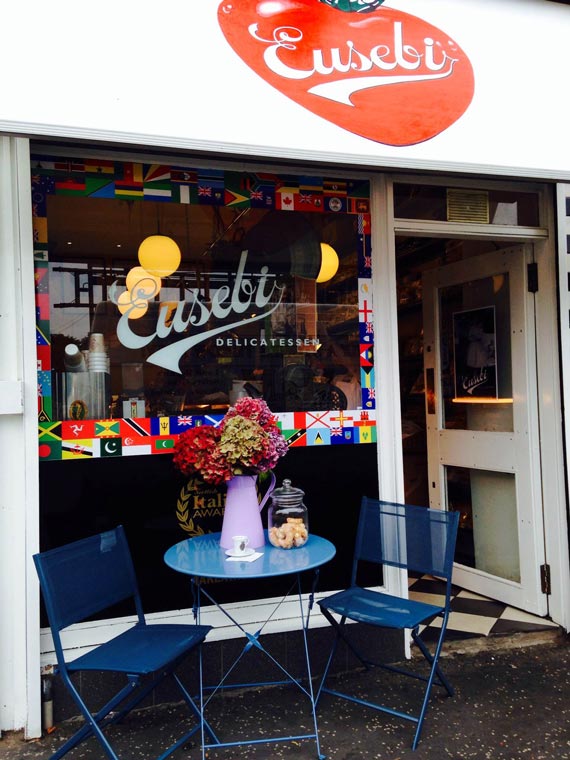 Do you want to keep enjoying authentic Italian produce even when you're not on an Italian cooking holiday? Then read our exclusive interview with Giovanna. She is the owner of the family-run Eusebi Deli in Glasgow. If you are looking for someone who is passionate about Italian food and the production of quality produce, the Eusebi is the place for you! Do you want to find out more? Read our interview with the lovely Giovanna (while she pulls her delicious creations out the oven)!
What started your passion for food?
My passion for food came from my Grandmother who lived on a farm in Castelfranco in the South of Italy which is where my passion was really cultivated. Food has always been part of the fabric of my life; whether it was helping out bottling tomatoes or helping out my grandmother in the kitchen.
Do you have a favourite Italian dish?
My favourite dishes really depend on what time of year it is as I love the different seasons. In the summer my favourite thing to eat would be a plate of spaghetti vongole while sitting on the beach. In the winter it would probably be a good plate of pasta; whereas in the autumn it would be roasted chestnuts or figs. Each season evokes something different and brings back memories from my childhood. For example, in the autumn I would go into the woods with my grandfather picking wild asparagus to bring home to my grandmother who would make omelettes with them.
If you had a meal to pick for the rest of your life, what would it be?
For me it would be something simple like delicious fresh bread with salamis and cheese, or even a plate of pasta al sugo. But what is most important is the people you eat it with!
If we offered you a ticket to Italy, where would you like to go and why?
It would probably be to the Aeolian Islands off Sicily. I have been to Sicily many times, but it is somewhere I have never been and would love to visit. Growing up I read Giuseppe Tomasi di Lampedusa's novel The Leopard and it inspired me to explore Sicily. It is tough to choose though as Italy is so vast there are so many places to visit.
Share with us your favourite recipe.
When I was little my mum often made me eggs in Sugo as a pre-dinner healthy snack. There was always leftover Sugo ( pomodoro sauce ) in our house . She would heat a few ladlefuls in pot and when warm, poach an egg in it… You could add some cheese and serve on toasted ciabatta. Ridiculously simple but mega moreish!!
Grazie Mille, Giovanna!
Biography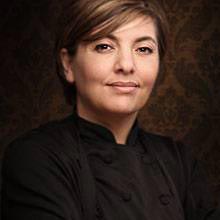 At the Eusebi Deli they work hard to source the very finest Italian Food & Wines. For over 40 years the family have been importing unique products by small artisan makers and specialist producers from across Italy. They take pride in sourcing the best seasonal produce and bringing an authentic taste of Italy to Scotland.
Giovanna is descended from a family who have all been passionate about food and the production of quality produce. Giovanna's extended family still live a simple, but tremendously healthy life of farming in southern Italy. Some of her first memories of childhood are of helping to harvest and preserve tomatoes for winter. Her parental grandfather made traditional ice cream and she has vivid memories of watching him add gallons of cream and sugar to huge vats in the family factory in Glasgow.