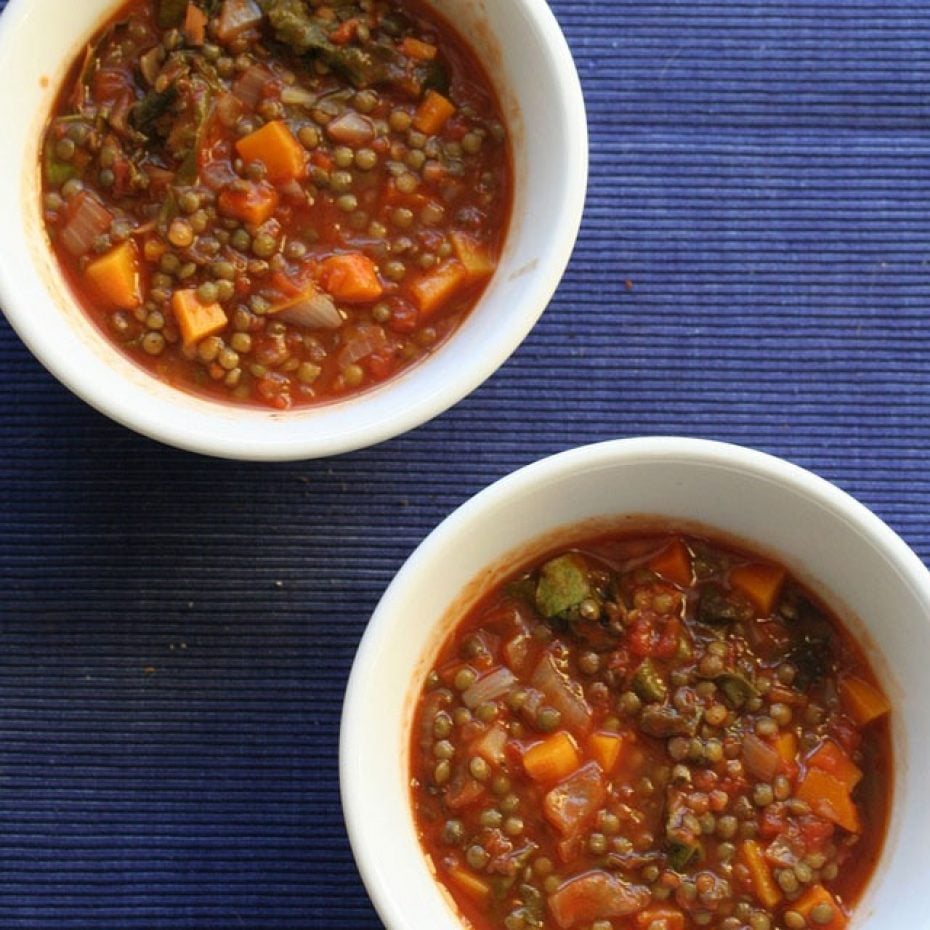 Ingredients:
1 stick of celery
1 carrot
1 onion
1 garlic clove
2 teaspoons of fresh sage
2 teaspoons of fresh rosemary
1 clove
1 cinnamon stick
500g dried mixed legumes - lentils, peas, barley, black-eyed beans etc.
1/2 tin of cherry tomatoes
1 1/2 litres water
Instructions:
Chop the celery, carrot, onion, garlic, sage and rosemary into really fine pieces, almost like a powder and put everything in a pot with a generous amount of olive oil and fry gently for 10 minutes until it starts to change colour.

Rinse the legumes mixture in water (no need to soak) and add to the pan. Stir to coat in the vegetable mix then fill the pan with warm water. For every 500g of legumes add 1 and a half litres of water.

Add 1/2 tin of cherry tomatoes, the clove, grated nutmeg and a cinnamon stick.

Bring to the boil and simmer slowly for about 1 and a half hours until the soup becomes creamy – leave uncovered. At the end add the salt, white pepper and nutmeg to taste.