With the festive season almost upon us it's about time to start thinking about your Christmas gift shopping if you haven't done so already. To give you some inspiration, we put together a Christmas gift list for the foodie in your life. From aprons, to pizza makers to cooking holidays – we promise you will be in your loved ones' good books this Christmas with one of these gift ideas!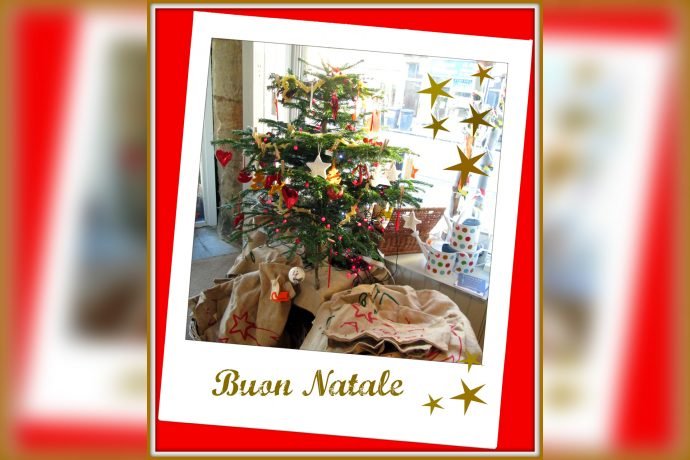 1. Buy them a bread making kit
Making your own bread can seem like an intimidating task if you've never tried it before, as it involves a number of different processes and quite often a fair bit of equipment too. If you know someone who's been meaning to bake bread for a while but has never got round to it, Crumb's breadmaking kit is the ideal gift. Coming with everything you need to make a gorgeous load of sourdough, whoever receives it will be a master baker in no time at all
2. Buy them a personalised apron
We're of the belief that  any half decent home cook should have their own apron, not only to keep them clean as possible when cooking, but also to show that they mean business. That's why we think that a personalised apron makes a brilliant gift for anyone who's into their cooking. Made from strong canvas, this classy apron can be personalised, and is bound to go down a treat.
Buy a personalised apron from Not on the High Street
3. Treat them to an Ooni pizza oven
Everyone's tried making pizza at home before in their regular oven and been slightly disappointed by the lack of char, and the amount of time it takes to cook the base. Well, Ooni's at home pizza ovens are a great solution and make brilliant presents for any pizza-mad friends or family members. Not only do they ensure you get a perfect finish on your pizza but they're also incredibly compact so you don't take up much room.
Buy an Ooni pizza oven
4. The Spirit of Christmas (Berry Bros & Rudd)
A real treat for those who enjoy the finer things in life! Parcelled within its chic wooden box is a bottle of delicious "The King's Ginger" liqueur, which was originally concocted for Edward VII. Or maybe a bottle of Glenrothes mature single malt whisky will go down well! A fantastic gift to give to those who enjoy sitting beside a roaring fireside on a cold winter's night.
5. Book them an online cooking class!
For the gourmet home cook in your life, there's nothing more perfect for them than an online cooking class with Flavours! They'll be transported to Italy from the comfort of their kitchen, as our Flavours chefs come to them, live from Italy, to teach them how to cook delicious regional dishes.
Find the perfect cooking class for them choose your voucher and give them the gift that keeps on giving! They'll be using their new skills to whip up delicious meals (hopefully for you as well!)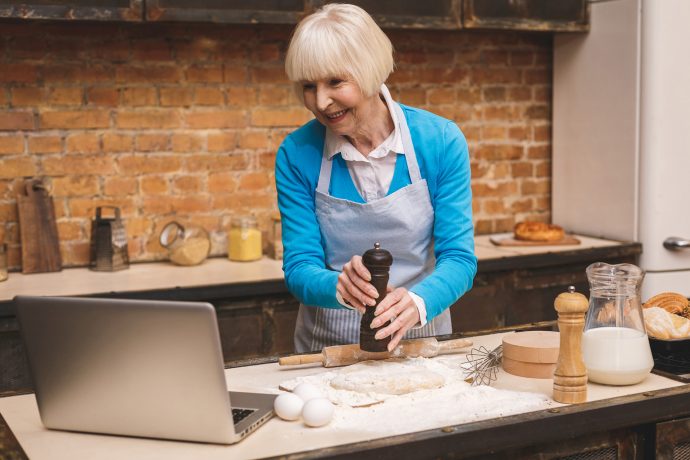 6. Buy them a Gift Voucher for River Café (River Café)
For a real culinary treat, why not purchase a gift voucher for either lunch or dinner at the River Café. Widely regarded as one of London's finest restaurants, its style can be described as top-notch Italian cuisine coupled with a relaxed Californian dining experience. A lovely way to make someone happy on Christmas day!
7. Buy them a pasta maker
While dried pasta quite often does the job when you're not wanting a quick meal, there's nothing better than gorgeous, freshly made pasta. So, why not gift someone the ability to make fresh pasta this year by buying them a pasta maker? This machine from Atlas is easy to use and comes with a variety of different cutting rollers, so that whoever you give it to can master lots of different types of pasta.
Buy them a Marcato Atlas 150 pasta machine
8. Gift them a wine subscription with Laithwaites
If you're a wine lover, there's nothing more exciting than a case of wine arriving at your door every so often. That's why we think that a wine subscription with Laithwaites makes such a brilliant Christmas gift. Not only does a subscription mean that you're never short of a bottle on your rack, but it's also a great way of discovering new types of wine you may not have tried before.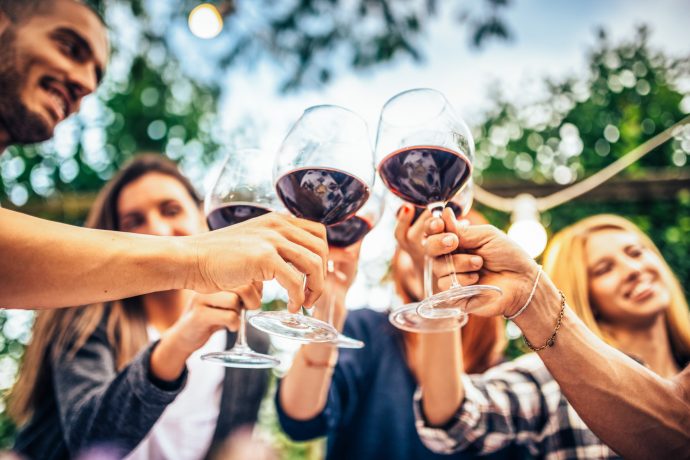 Do you have any other Christmas gift ideas? Why not share them with the community below! We hope that our list has helped you find the perfect gift for the foodie in your life.
This blog was originally posted on 23rd November 2015 and was updated 9th December 2020.