We recently caught up with Tracey McAlpine from Fighting Fifty to chat about how to age positively and living well after 50. Tracey started her blog shortly after turning 50, as a way to help her fellow midlife women live life to the fullest. Her aim was to provide a positive space for older women to embrace ageing and have access to health, beauty and lifestyle tips from experts.
It was great to catch up with Tracey and hear her top tips for embracing life over 50 and over-60. Her outlook on life and the importance of investing in yourself is inspirational. Watch the video interview below and read on to find out more!
Firstly, why was turning 50 a big life changer for you?
When I turned 50, the world was a very different place to what it is now – ten years ago, there was a huge amount of negativity surrounding older women. When I hit 50, I didn't feel down about it at all, I actually was embracing it really. And everywhere that I was going for information, there was really this message of older women should just go away quietly, get on with their life and not make a fuss.
This didn't resonate with me at all, because I couldn't understand why at 50 suddenly our life was supposed to be put on hold and that we were expected to just potter about in the garden and wait to die.
I looked at my peer group and they were doing amazing things at the time! They were starting companies, climbing mountains, running marathons. And also – because we are the sandwich generation – we are caring for parents, partners, grandchildren, our own children and holding down a job. But at the same time, we're getting the media saying you're a bit too old for all of this! So I found there was this overwhelming amount of negativity surrounding older women.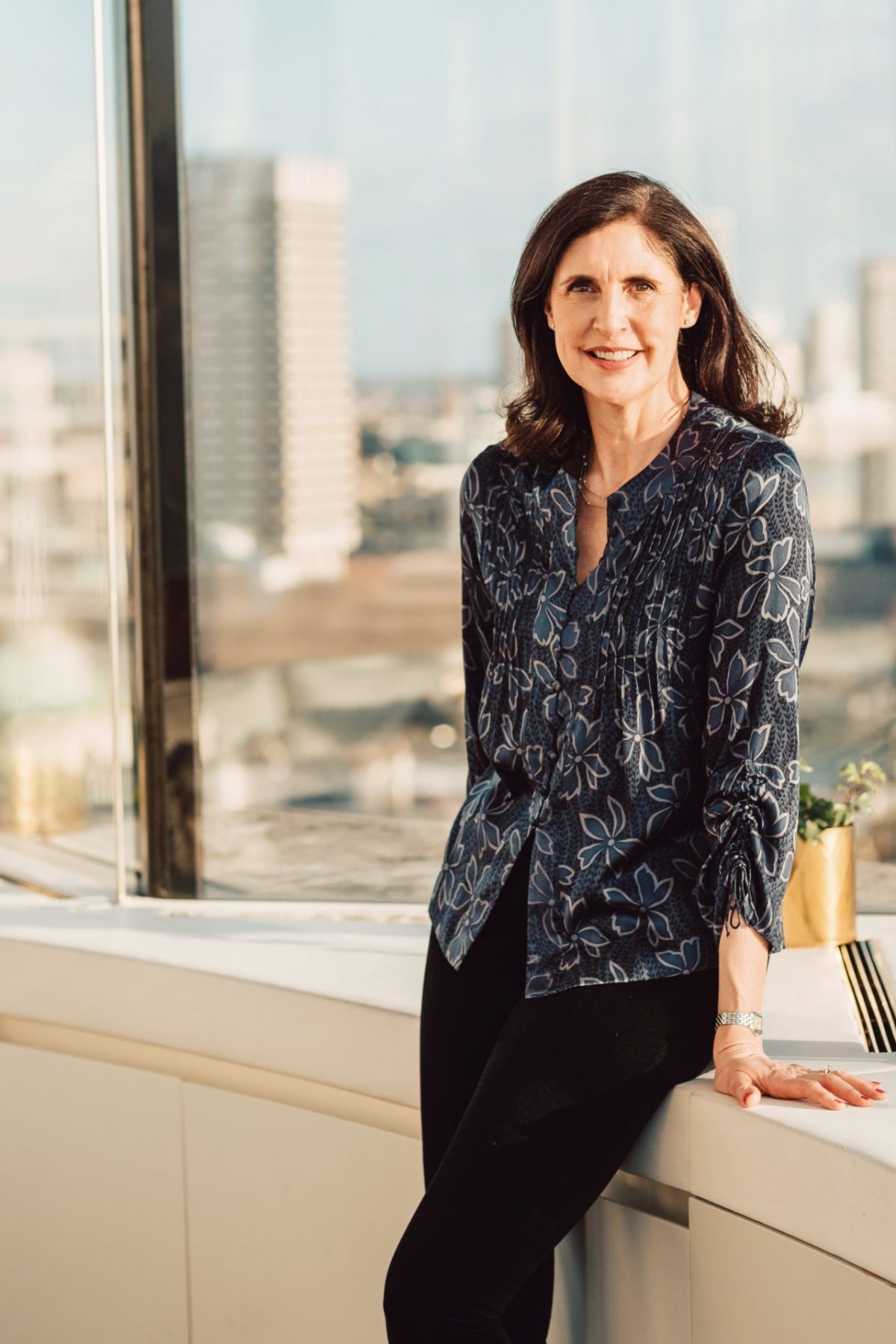 How did you come up with the idea to start a blog to get your message of ageing well out?
I wanted to create this space with expert comments and expert advice on how to just look good and feel good as you get older. I wanted to create an environment where older women could get really good health, beauty, and fitness advice, and spoken to them in a voice that they could resonate with.
My background is in advertising – I worked at a number of different London agencies. And then in the eighties, when I had my daughter, I stopped working and had a twenty five year maternity leave – longest maternity leave in history.
And when I hit 50, I had the idea for Fighting Fifty. I think to be honest, I've made it up as I've gone along is the absolute truth! In the beginning this was just kind of wild – I woke up one morning and I said I'm starting a website and it's called Fighting Fifty, and it's going to give this kind of information.
I wrote copy and I involved experts to answer my questions. It was really all the things I wanted to know, like what supplements should I take or what exercise should I do, what skincare products should I buy?
I do get requests – I had a woman recently saying "I just need to know what supplements to take for menopause!" So we then put the experts together and look at all the best supplements.
What would be your top tips for making the most of your 50s and 60s?
For me personally, the most important thing is to move and keep moving – people do tend to become more sedentary as they get older.
The idea behind Fighting Fifty is to conquer any fears that you might have and to actually embrace this age and get the most out of it. I think we have this perception that with age comes a weakness and it becomes something that we should be afraid of. But actually, I think it's almost like a reawakening – it's a period for growth.
If we stopped thinking about it as a decline and thought about it as an increase, I think a lot of people would get a lot more out of their older age. There's no reason why we should stop learning, stop exercising – we can actually be fitter in our later life than we were in our earlier life! We have more time, more opportunity to continue to learn. You can enjoy life and you can go on holidays.
Last year, I did a week's retreat with my daughter. And to be able to go and do that and spend a week where you just concentrate on yourself is an amazing gift. I think affording yourself enough time to recover from your daily life, even if you're not working, is still really, really important.
Obviously, you've got to take care of yourself. You've got to eat well. You've got to exercise. You know, you have to invest in yourself, not necessarily financially, but you have to invest time in yourself.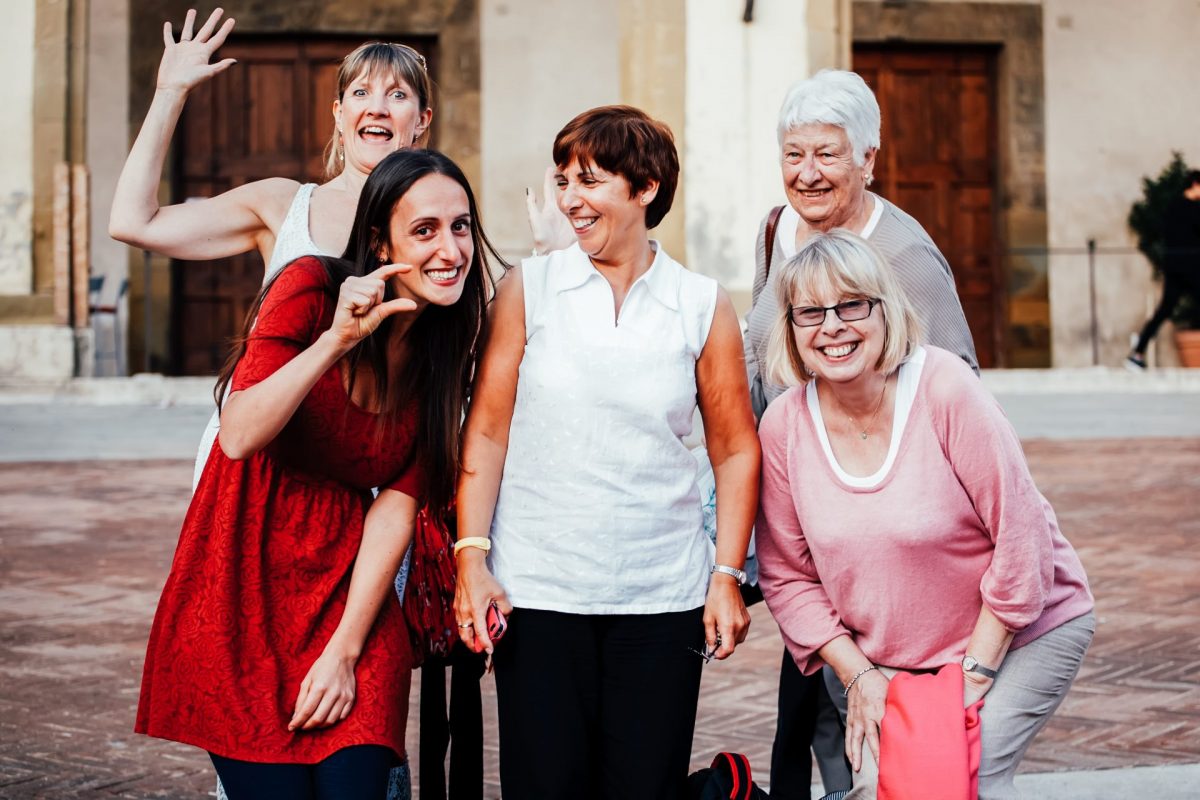 You're clearly a big advocate of ageing well – why do you think it's so important?
I think it's really important! At the moment I see a lot of fear of ageing in younger women. And I think a lot of it is fuelled by social media – you have women in their 20s having Botox and other cosmetic treatments. What we have to do is make younger women aware that there isn't a need to be afraid of ageing.  I feel it's a responsibility as an older woman to make younger women aware that it's not all doom and gloom.
Now I'm actually noticing on social media, there's a lot of younger women who are embracing their natural hair colour and going gray, for example. So I can see that fear starting to change.
You can still do all the things that you want to do. You can age well, you can age confidently. And that's what I think is really important, that we do get this message across that older age doesn't have to be a decline. Older age could be the start of something really exciting. You know, it's not the end of something. It's the beginning.
Do you think ageing well has a lot to do with confidence?
I had a wonderful friend who sadly died when she was 101 and five months, and I asked her what she put her longevity down to and she said three things:
She'd never lived in poverty. So she felt that she'd been very, very lucky that she hadn't.
She'd never had a serious illness. She'd been very, very lucky again, not to have ever been seriously ill.
She woke up every day and thought, today's going to be a lovely day.
And I just think that's amazing – and it's that attitude I think that really carries people through.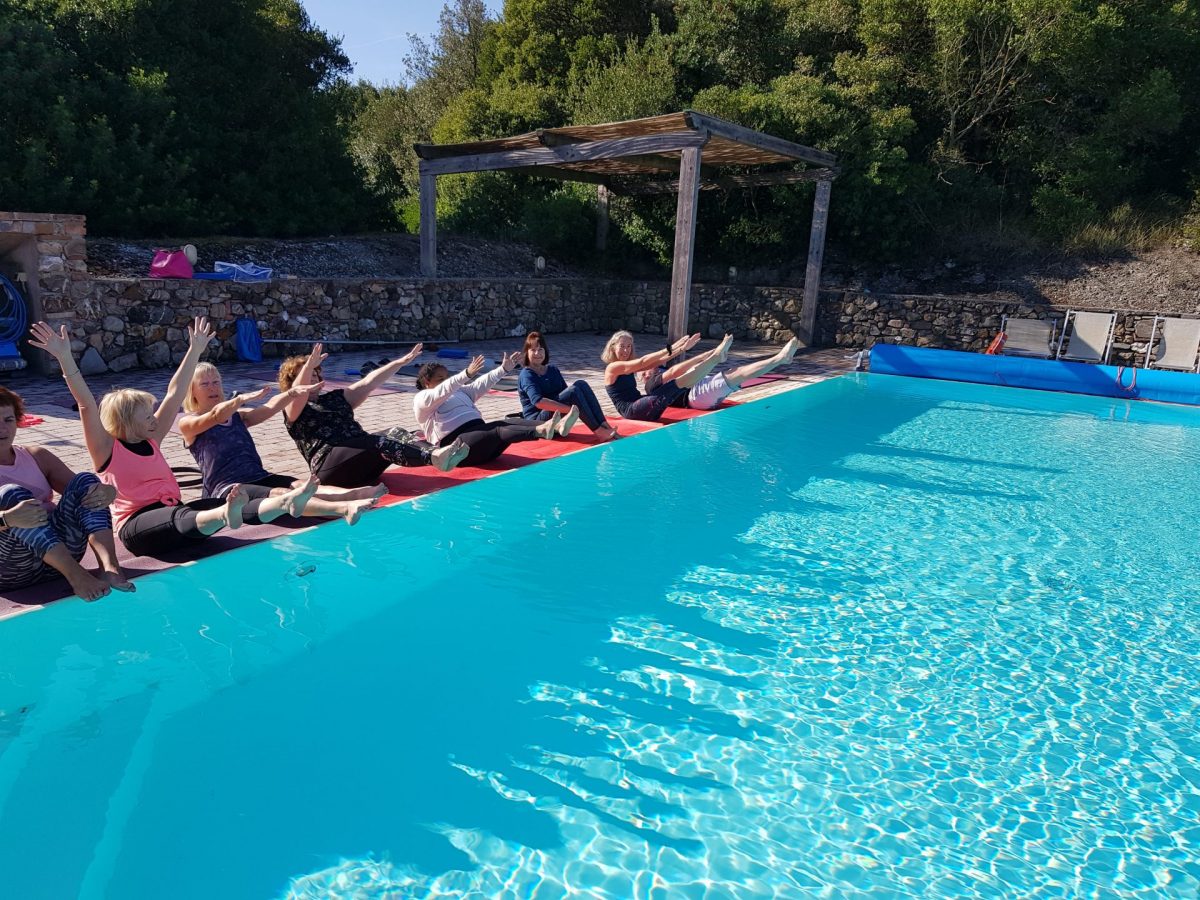 Last time we spoke, you had just started Pilates – are you still practicing?
Not as much, mainly because my teacher's classes closed down and she wasn't really teaching very much. And funnily enough, she has now gone on to do online classes. So I have done a few of those.
Editor's Note: We interviewed Tracey in 2016 about staying fit and healthy after fifty. You can read this interview here.

Have you been trying online classes or anything new throughout this time at home?
I did a reset retreat, which was really to stop me grabbing the bar of chocolate at 4 o'clock – can't say I've kept it up completely!
I think it's harder when you work from home because that temptation to just put the kettle on and grab a biscuit or a cake or something is so tempting and it's so easy. And the other problem is at the moment, that is our pleasure.
My daughter said to me the other day, "oh, for goodness sake, Mum, go and see someone who you're not related to!" And I think that's the problem. You are seeing people that you're related to constantly.
We had a Zoom cooking class this week, which was really great. We had Rob Hobson cooking a beetroot curry. It sounds vile. When I got the recipe I said to my husband we've got a beetroot curry for supper. And he just said, do we have to eat it? But actually I cooked it and it's absolutely delicious. It was so good. It was really, really nice.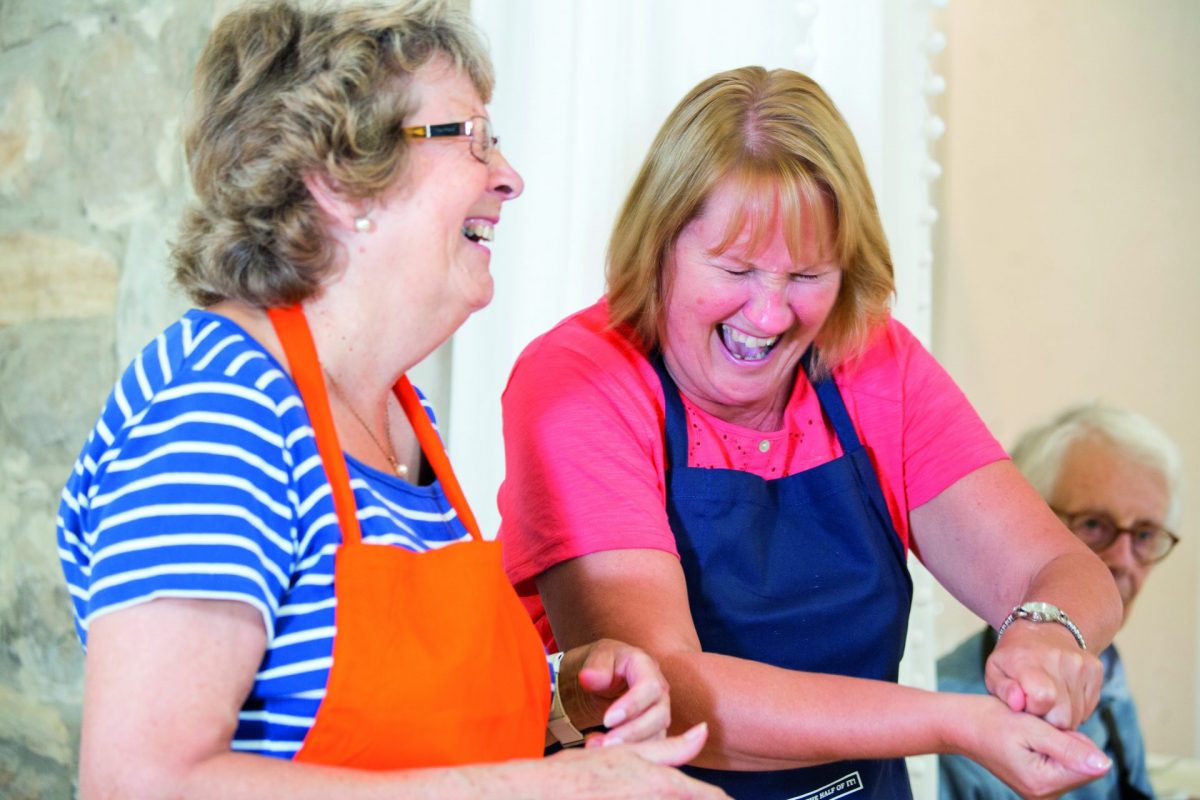 What else is coming up for Fighting Fifty?
I decided last year to rebuild the website. It was seven years old, it was on an old platform and it was starting to look a little bit tired and a bit old fashioned. Then in January, the site relaunched and I spent a long time just making sure that all the articles had moved over, all the links were working, all the images were still working and just really kind of getting into it. And then suddenly my husband was very ill, then he got better and we went into lockdown. And then my father's been really ill so this year I seem to have spent most of my time running around looking after people and running their life.
So as much as I'm keeping up with Fighting Fifty, I haven't really been pushing it forward as much as I would like to. But we are still focusing on the things that people are really wanting. We've still got some really good experts – Dr Sarah Brewer for instance is on board as an expert. We're looking at things like CBD in more detail, we're looking at a really great supplement for incontinence, so it's constantly evolving.
But we're looking at what people are needing now, so we're looking at mental health. For example, working from home is really taking its toll on people.
It's tough and not having downtime – often we're working in the same room that we're supposed to be relaxing in or I know some women are working in the bedroom. So everybody's mental health is really a concern. And that's something we've been writing about a lot – how you cope with it and also how we cope with getting back to a normal situation.

Lastly, if you could travel at the minute, where would you go?
Actually, we did have a week away, we just had to have a change of scenery. So we actually booked a week in Lyme Regis, rented an apartment and had a week walking and eating and lots of fresh air and sea air. And it was very safe.
All the restaurants that we went into, again, everybody kept everyone safe and at distance. And what was nice was people were so respectful, really respectful of each other. So for me, just being by the sea, there's something about the sea that's just so uplifting. That was  my destination of choice to get down to Dorset and just be in the fresh air and be out of London really for a while.
You can read more about ageing well and Tracey's top tips for health, beauty and lifestyle on her website at Fighting Fifty.