We caught up with Flavours painting tutor, Hugh Tuckerman, and we chatted about advantages of painting in a group setting.
You can find and regain your confidence
Why is it that so many people are reluctant to explore their secret desire to learn how to paint? – that's easy, lack of confidence!
You probably enjoyed art at school but were dissuaded from developing your experience in order to follow more academic subjects that were perceived as, safer career options.
Your confidence has been eroded yet your desire to learn to paint remains.
Solution – take the scary leap and join a painting class. Okay, you'll worry your efforts will look pathetic, you'll look silly along side others, you'll just make a mess and leave depressed!
Honestly, that won't happen.
Art classes are great fun.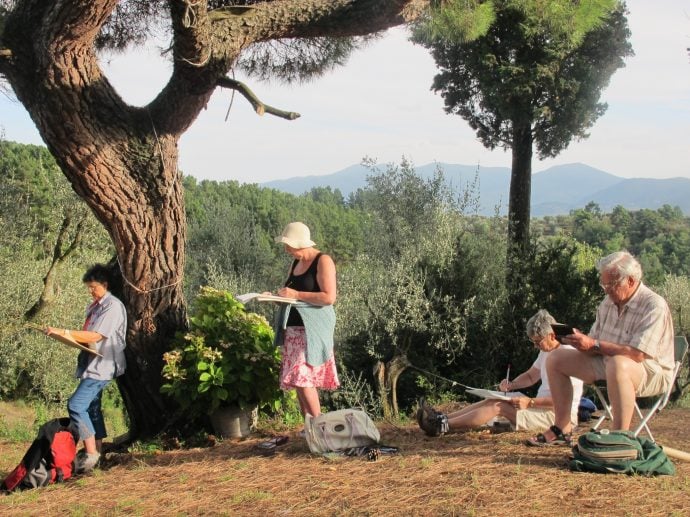 It is the perfect way for beginners to start painting
Surprisingly you're an ideal student to join an art group. For the beginner, the mixed ability of the art classes are a perfect learning environment.
We all enjoy learning as a group, sharing ideas and experiences.
An art teacher can introduce you to painting techniques, develop your skills while encouraging you to see the world differently.
But your insecurities will be mainly overcome through working with others who, like yourself, have a desire to learn and to paint. There is nothing more satisfying than being part of a community jointly expressing themselves through drawing and painting. The atmosphere is epic! You'll see how we all respond differently to the same subject. Paintings are individual statements of who you are: your ideas, your view of the world.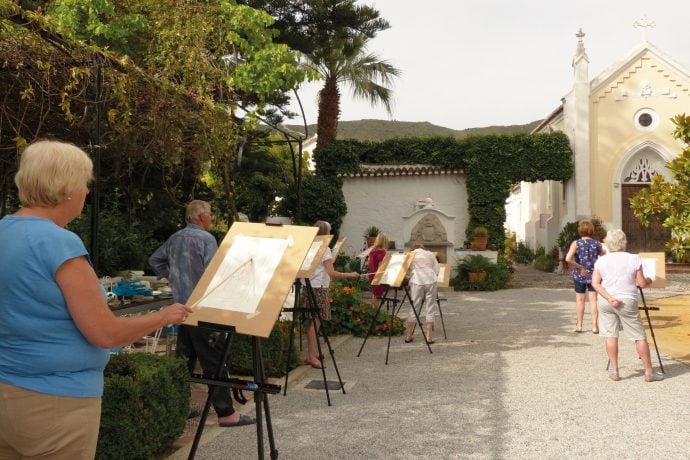 It is a great way to socialise
Painting classes are very social, with opportunities to meet up with other students, to discuss both yours and their work, to learn from others while also enjoying the concentrated silence of the 'going into zone' when painting.
Come and try it, you'll love it! Flavours organise Painting holidays to Amalfi, Bologna, Puglia, Sicily, Tuscany, and Venice in Italy, and Andalusia in Spain. Where will you be going?