Sicilian wines are going to hit the big time in 2016, you heard it hear first!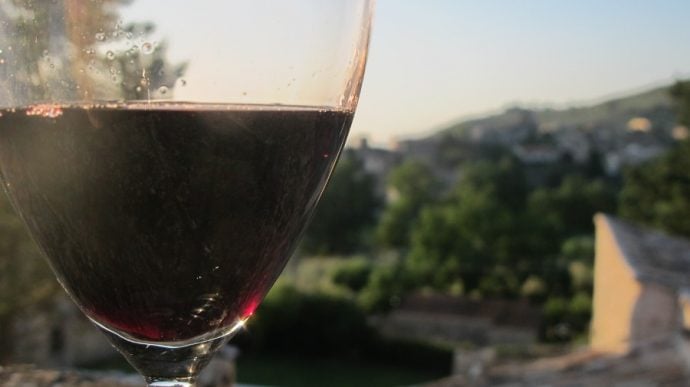 As we continue to read about new food trends for 2016: 'clean food' (how boring), reinventing fried chicken and spiralized vegetables, in the world of wine-making and drinking Sicilian wines are joining the party and making an entrance!
We are living through a foodie revolution. More diverse and obscure foods need wines to accompany their complex and unusual flavours. This is where wines from Sicily can make a big impact!
Sicily itself is an island of diverse history and cultural heritage. Conquered by the Normans, Arabs and Moors, Sicily is a real melting-pot in the middle of the Mediterranean and this is what makes Sicily so special and unique.

A complex history makes for an interesting menu. Sicily has a vibrant heritage which is reflected in the diverse influences from all over the Mediterranean and Middle-East and you can enjoy this just by trying traditional Sicilian dishes.
Indigenous Sicilian grapes such as Grillo and Nero d'Avola are: "A natural yet exotic companion to the complex layers of traditional Sicilian flavours and International food," says Food & Wine  Sommelier of the Year 2013, Joe Campanale.
Joe adds: "Sicily's most popular white grape, Grillo offers a vibrant fruit quality and bright acidity to lighter more herbal dishes, and is unique and more flavourful than Pinot Grigio as well as a great alternative to Sauvignon Blanc. Grillo is often blended with the native Catarratto grape for a true taste of Sicily."
As for red wines from the island, Sicily's native Nero d'Avola, brings a range of richness, depth and vibrancy depending on the soil, the terrain and style of ageing. Nero d'Avola is sometimes blended with another native grape called Frappato, which complements grilled, smoky and spicy flavours with a surprising fruitiness that makes it a sophisticated partner with emerging food trends.
Food pairing suggestions for Sicilian wines:
Grillo – Zucchini (courgette) based dishes with pesto. The fresh Grillo grape pairs perfectly with rich, nutty pine nuts and parmesan.
Roasted Cauliflower with Honey & Harissa paste. The sweet chilli taste works well with a more mature Grillo or Grecanico, which come from the inland hills of Sicily.
Nero d'Avola– Sweet and smoky spicy ribs will match with the ripe cherry, liquorice and cocoa flavours of Nero d'Avola
Comfort foods like sausages are a satisfying match for Nero d'Avola.
So why not try some Sicilian wines and see what you think? Look for the Sicilia DOC on the label. Wines of Sicily are on Facebook!
Did we inspire you to come and try the Sicilian wines in Sicily? Flavours Holidays organises activity trips to Sicily, and included in all our holidays is a wine-testing trip! We have activity trips to Sicily in cooking, painting, Pilates and learning Italian.