The island of Sicily is known for its beautiful Mediterranean views, white sand beaches and world-renowned Sicilian cuisine, but there is of course another facet to the largest island in the Mediterranean: its wine.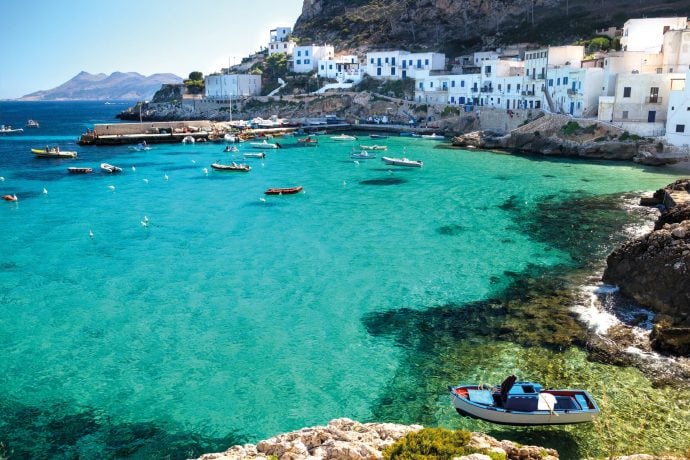 Reds like Etna Rosso, born on the fertile volcanic slopes of Mount Etna are good, as are whites grown in Alcamo and Trapani like Bianco D'Alcamo but the star of the show is the deep red Nero d'Avola or The Black Grape of Avola, named after Avola in the province of Syracuse on the far south of the island.
Nero d'Avola, otherwise known as Calabrese, is Sicily's most important indigenous grape variety. Some of the better regions for Nero d'Avola varieties are found around the surrounding regions of the Baroque town of Noto, with its impressive cathedral, architecture and white soils perched at the foot of the Iberian Mountains, and Pachino on the south east (where it thrives) of the island. Interestingly, Pachino takes its name from the word Bacchus – the Roman God of wine, merry making, theatre and ecstasy, who as well as bringing pleasure to mankind, was also said to have brought wine to Sicily. As the grape is grown across the island, many oenophiles note a distinct variation from vineyard to vineyard, and depending on the production methods used, Nero d'Avola can be a dense wine that is stored in rustic oak barrels and aged to perfection, or young and fresh wines with flavours that range from complex dark berries and chocolate through to juicy red fruit and plum flavours.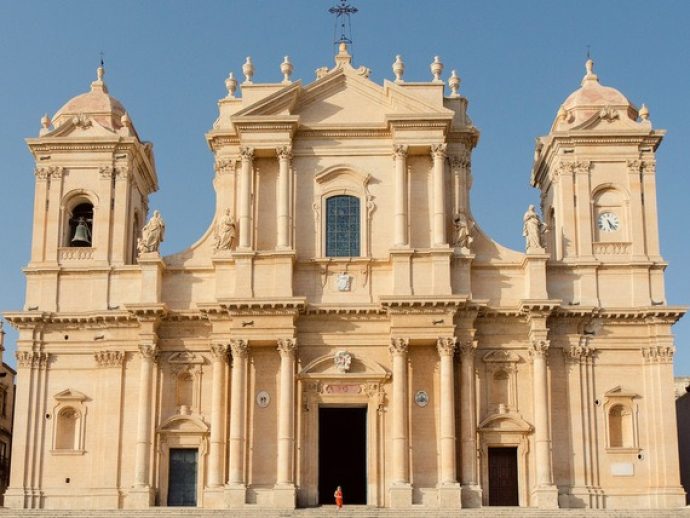 One of the best times of year to visit Sicily is in September. The beaches are still beautiful but considerably emptier, and the weather is still good enough to take to the water or hike through the hills to enjoy the incredible vistas offered over the sea, but best of all, there are a number of wine and food festivals to visit. Europe's highest active volcano: Mount Etna is not only a romantic locale to visit with a loved one but also home to ViniMilo slow food and wine festival and while there it would be a crime not to try some of the wondrous fare on offer across Sicily. The sea-food is some of the best, if not the best in Europe with dishes like Pasta con gamberi e pesto di pistacchio (Pasta with Prawns and pistachio pesto) and Insalata di Polpo (salad of boiled octopus, potato, olives, carrots and parsley). But if you're more of meat eater then you'll find Carne alla pizzaiola (slices of beef covered with onions, tomatoes and mozzarella) to be quite delicious. Even more so when paired with a local wine – and don't be afraid to ask your waiter for suggestions.
Nero d'Avola is a versatile grape, beautiful and dark skinned and in its different carnations it can go well with both meats and fish but it is wonderful by itself, full bodied but soft and is a must try for any budding wine connoisseur – especially on a cooking holiday to Sicily! There are still
a few spaces left
so why not join us this year?
Is a Cooking holiday to Sicily not your thing? Flavours also have Painting, Pilates, Language and Photography holidays to Sicily. Feel free to give us a call to find out any more information!