Pilates Holidays in Amalfi
Our Pilates retreats in Amalfi offer the perfect balance between a healthy and indulgent holiday. With exercise classes and mouth-watering meals al fresco, the emphasis is firmly on group fun. Relax by the pool to the sound of waves in our stunning holiday villas located on the steep cliffs of the breathtaking Amalfi Coast.
Flavours Pilates retreats are suitable for all levels, from beginners to advanced.  If you decide to join us on our Pilates holidays, we will contact you before the holiday to find out your Pilates background and medical history.  With this information, your lessons can be tailor-made and provide you with the best possible Pilates lessons, as well as delicious local food and a good glass of Prosecco or two!
Doing Pilates in the wonderful sunshine with the gorgeous Amalfi Sea and coastline in the background was wonderful! Our teacher Catherine was so helpful and our group gelled so well - the perfect week.
Our Pilates villas in Amalfi are set along the coast, in between Positano and Maiori. Our beautiful venues will offer you picturesque views overseeing the stunning Amalfi coast. Set into the cliffs, they provide the perfect holiday venue for you to take in the wonderful Italian scenery. Due to the breathtaking landscape of the Amalfi coast and the fabulous location of the venue, our stunning villas come with a moderate amount of steps. Enjoy full use of the sun terraces and swimming pools.
Your Holiday Price Includes:
10 Pilates lessons with our experienced tutors.
Option for 2 cooking lessons.
Private, en-suite accommodation in our Amalfi villas.
Visits to local towns Positano and Ravello.
All meals and wine, including 2 meals at local restaurants.
Private transport throughout stay.
Group airport transfers*
No single supplement
* Provided you are able to meet them. Please ask for transfer times.
Pilates Holiday in Amalfi - Itinerary
---
Day 1 (Saturday) - Our group transfer will pick you up from the airport.
Our Flavours transfer will meet you at Naples Airport and take you to the villa where you can settle in, meet your teacher and chef and enjoy welcome drinks. Later in the afternoon, your Pilates teacher will give an introductory chat outlining the plans for the week, what to expect from the Pilates lessons and answer any questions you may have, before your first Pilates lesson. Dinner this evening will be prepared by your chef in the villa.
---
Day 2 (Sunday) - Enjoy Pilates and Cooking lessons.
Begin the day with energising morning Pilates. After breakfast, you will have a cookery lesson with your chef, followed by lunch. The afternoon is yours to relax by the pool or explore the cliff top passages around the villa. There will be an evening Pilates lesson with your teacher, before dinner, which is prepared for you at the villa.
---
Day 3 (Monday) - A day trip to Amalfi.
Following Pilates and breakfast this morning, we'll leave for Amalfi, a charming city, where you can spend the day sightseeing and shopping at leisure. Lunch will be at our favourite local restaurant. Later this afternoon we'll return to the villa for dinner.
---
Day 4 (Tuesday) - Pilates then some time to relax before your second Pilates later that evening.
Start the day with an energising Pilates lesson before breakfast. The rest of the day is free to relax by the pool or around the villa. Enjoy another Pilates lesson before dinner this evening, served at the villa.
---
Day 5 (Wednesday) - Enjoy a day trip to Ravello.
Another Pilates lesson with time to relax in the morning. In the afternoon, we will visit the stunning hilltop town of Ravello, where you can wander along the terraces at the edges of the town for incredible views of the Amalfi coastline. Enjoy an Italian aperitivo together, before returning to the villa for dinner this evening.
---
Day 6 (Thursday) - Day trip and dinner in Positano.
After Pilates and breakfast, enjoy your second optional cookery lesson with your chef, followed by lunch. Later this afternoon, take the 'traghetto' boat to Positano, where you'll have a chance to explore this charming town. Dinner tonight will be in our favourite local trattoria.
---
Day 7 (Friday) - Make the most of your last day with fellow guests.
After the morning Pilates lesson, spend the morning in the villa, enjoying your last day in Amalfi. Later in the afternoon, you'll have some time with your teacher for the last Pilates session. This evening, a special farewell dinner will be prepared for you at the villa.
---
Day 8 (Saturday) - Our transfer will take you from the villa to the airport.
After breakfast, our group transfer will collect you and take you back to Naples Airport for your fight home. Arrivederci!
---
No Single Supplement
A room to yourself. We never charge a single room supplement.
Solo Traveller Friendly
Over 70% of our guests travel solo taking advantage of our no single supplement policy.
Travel Information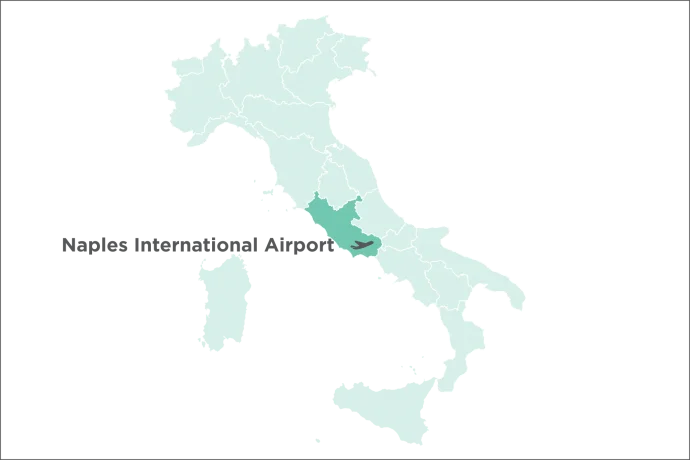 Download Our Holiday Brochure
Our brochure includes detailed holiday itineraries, dates and prices, experiences shared by fellow travellers, profiles of our team in Italy, and travel tips.
Click Here to Download Now »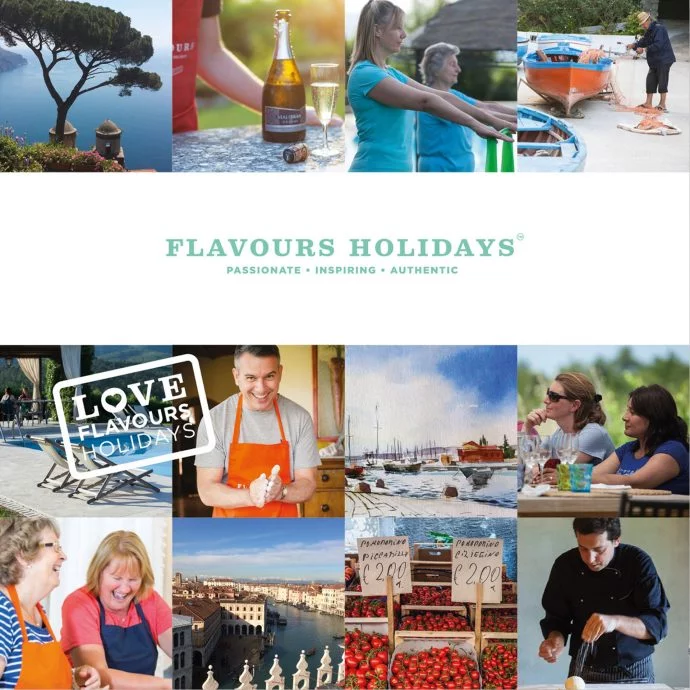 All your questions answered
For more information about Flavours Holidays: