We offer a relaxing week long Pilates retreat in Tuscany.  All our instructors are qualified at teaching 'Body Control' Pilates. They bring with them a wealth of experience and can offer advice and support to guests with a range of needs, to help you get the most out of the week.
It's official – our Italian Pilates holidays are the best!
We're thrilled to be included in The Times "50 Best Holidays in Italy" list for 2017! They mention our Pilates & Mindfulness holiday in Tuscany, saying, "New from Flavours Holidays, this trip combines the stretching and toning of Pilates with similarly gentle exercises for the mind."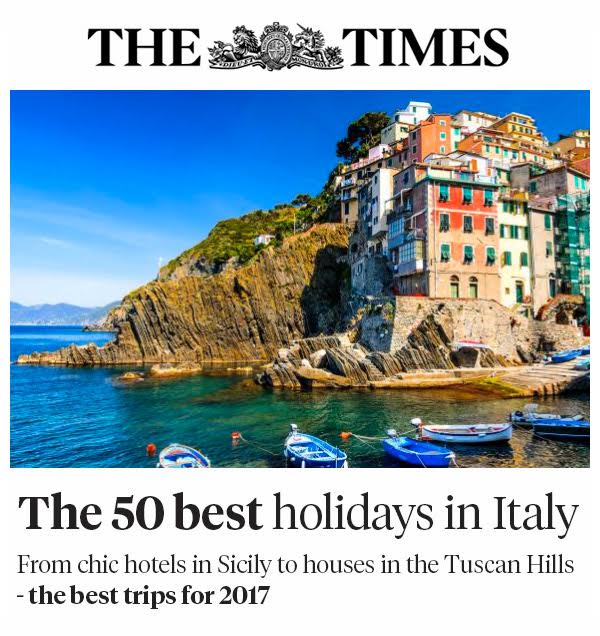 The venue was fantastic for Pilates as it had its own studio. Diane is a marvellous teacher and Livia is both a wonderful host and cook.
Dates and Availability
| Date | Price From | Availability | Enquiry | Booking |
| --- | --- | --- | --- | --- |
| 12th May 2018 | £1599 | Last Room | Enquire » | |
| 02nd June 2018 | £1599 | Last Room | Enquire » | |
| 09th June 2018 | £1599 | Last Room | Enquire » | |
| 16th June 2018 | £1599 | Only 2 Rooms Left | Enquire » | |
| 23rd June 2018 | £1599 | Only 2 Rooms Left | Enquire » | |
| 30th June 2018 | £1599 | Last Room | Enquire » | |
| 25th August 2018 | £1599 | Last Room | Enquire » | |
| 08th September 2018 | £1599 | Last Room | Enquire » | |
| 15th September 2018 | £1599 | Available | Enquire » | |
| 22nd September 2018 | £1599 | Available | Enquire » | |
At a Glance
Feel fit and toned with Pilates lessons under the Tuscan sun.
Day trips exploring some of Tuscany's most historic and beautiful towns.
Enjoy delicious local food prepared for you by our Italian chef.
Relax and enjoy the beautiful Tuscan scenery surrounding the villa.
Your Holiday Price Includes
No single supplement
10 Pilates lessons with our experienced tutors and 2 cooking lessons.
Private, en-suite accommodation in our Tuscan villa.
Visits to local towns, e.g. Arezzo & Siena
All meals and wine, including 2 meals at a local restaurant.
Where you're going to stay
A week long Pilates retreat in Tuscany will give you the chance to reconnect with your body and your mind.  Our venue is an ideal place for a Pilates retreat and the estate provides fantastic views and lots of outdoor space for your Pilates lessons. There is also a swimming pool where you can relax and take it easy. Our villa is in a peaceful and idyllic setting where you can 'get away from it all'. All the bedrooms are spacious with ensuite bathrooms. To view more of your Pilates retreat, see our photo gallery.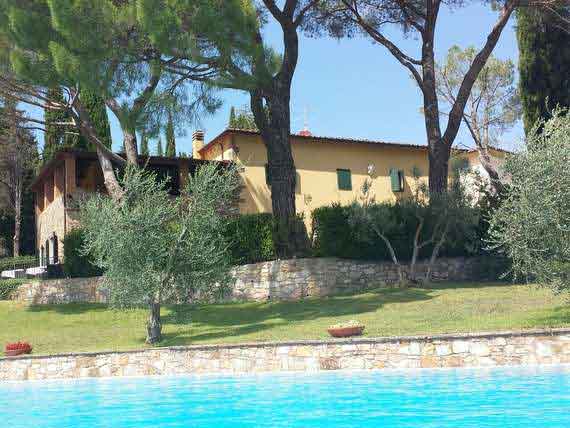 Tailor-made Pilates lessons
Flavours Pilates retreats are suitable for all levels, from beginners to advanced.  If you decide to join us on our Pilates holidays, our instructors will contact you directly before the holiday to find out your Pilates background and medical history.  With this information, your lessons can be tailor-made and provide you with the best possible Pilates lessons. Would you like to find out more? Don't hesitate to contact us »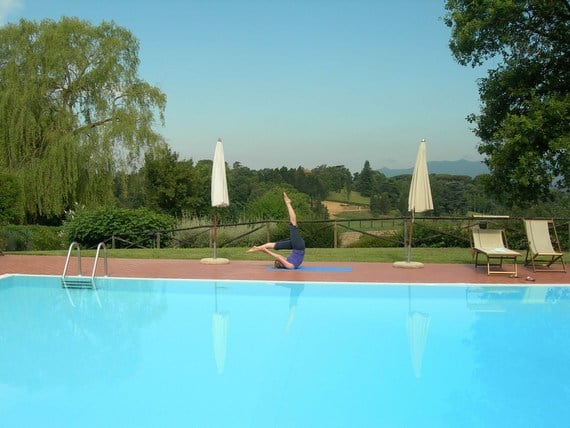 What should you bring?
Our Pilates holidays in Italy are taught by highly experienced Pilates instructors. All of our instructors are experts in the 'Body Control' technique, a method of Pilates which focuses on your core and combating back problems and arthritis. We can adjust lessons to suit any age or ability. We supply mats and other equipment so the only thing you need to bring is suitable and comfortable clothing. To read more about our inspiring instructors, click here »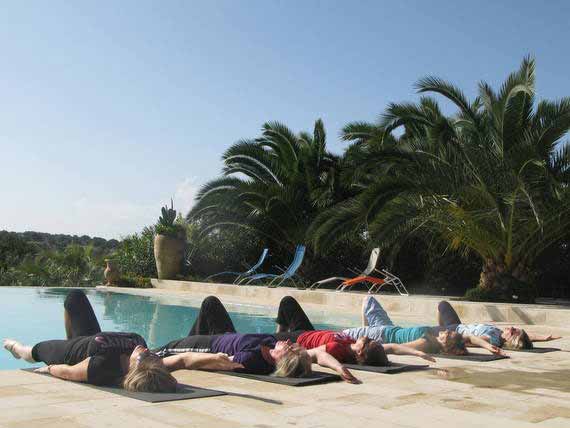 Still unsure? Look at some pictures our guests have taken on their holiday
From the magnificent scenery of the Tuscan countryside to revitalising Pilates lessons with our experienced instructors - here is what you can expect from your holiday.