Sera, from Cardiff, tried our Pilates Holiday in Tuscany. She'd never been on a Flavours Holiday before – we asked her a few questions about her experience.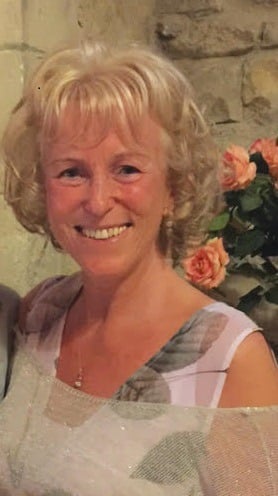 Why did you decide to take a Pilates holiday with Flavours?
I do a lot of yoga at home, and had tried Pilates, but thought it would be nice to try it abroad – and Italy appealed to me. I found Flavours through internet searches. I liked the fact that it was suitable for travellers on their own, and chose the Tuscany trip. I'm the sort of person who likes to do stuff while on holiday, not just sit by the pool, so this worked well for me.

What level are you at Pilates?
I'm not that experienced, I'd only done it a couple of times. I do a lot more yoga. I found the instruction about using your core muscles useful for my yoga practise too. The class was a mix of abilities but our teacher Janine Quirk handled that easily.
Were you nervous at all?
Definitely, I was a bit nervous at the start about meeting everyone. But when we all linked up at Pisa airport, having flown in from various regional airports – I came from Bristol – our host Livia met us and made us feel welcome and at ease straight away. She is very sociable and friendly.
What were your first impressions?
It was lovely that everyone had their own en-suite room. I liked the traditional Tuscan villa, with dining room, and separate spaces where we did Pilates, both inside and outside by the pool.

Did you enjoy the group experience?
I enjoyed all eating together, particularly having an aperitif before dinner. That was a good time to chat to everyone. But I also like being on my own, and having my own room meant I could easily pop off and make a phone call, or have a rest in my own space. There was no pressure to be together all the time.
When we went on trips, it was great having the group, so that you knew you wouldn't get lost and you'd have people to meet up with for a meal! Livia came with us, who was so helpful translating things and showing us around. But I also quite liked spending time at the villa, so skipped a couple of the trips, which was fine. Everyone was encouraged to do what they wanted.
I met a fellow Welsh woman, who I've become friends with, and I've kept in touch with a few people via Facebook.
Did you gain new skills?
Absolutely. I learnt a lot, particularly all about using your core muscles, and I've used Pilates techniques in my yoga practise since I've been back. Our teacher, Janine Quirk was very good, and helpful.
I also picked up a bit of Italian from Livia – I think speaking Welsh helps a bit as they actually have quite a few similarities in vocabulary.
What did you get out of it?
I loved the Pilates, and really improved, and it was nice to see Italy, and do Pilates somewhere other than the usual type of class at home. I enjoyed meeting other people on the trip, too.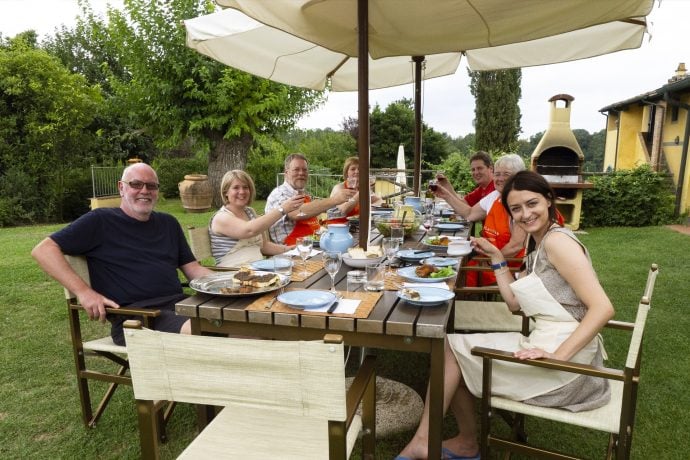 Did you like that fact that everything was included?
Yes, it was good not having to think about paying for meals and just enjoy everything in a relaxed atmosphere.
Apart from the Pilates what did you enjoy?
The food was delicious. Livia was our host and cook, and she was great. I think the standout moment for me was joining up with everyone for an aperitif before dinner in the evenings, to have a drink and a chat with everyone. That was always an enjoyable part of the day.
Would you do another Flavours Holiday?
Yes, I would.
Are you feeling inspired to go on a Pilates holiday to Italy? Flavours Holidays have Pilates holidays to Amalfi, Puglia, Sicily and Tuscany in Italy, and Andalusia in Spain.